Can't stop me!
I was planning to write a quick blog post about color finally showing in our landscape in late January and this morning it snowed!? Now the landscape is all white but trust me, there is color out there. Let's see what will emerge once the snow melts.
Galanthus
Snowdrops look awesome, especially when mass-planted. Every time I open my UK gardening magazines and see masses of snowdrops under trees, I freeze and stare. What a show! I wish I had a huge garden to do the same thing.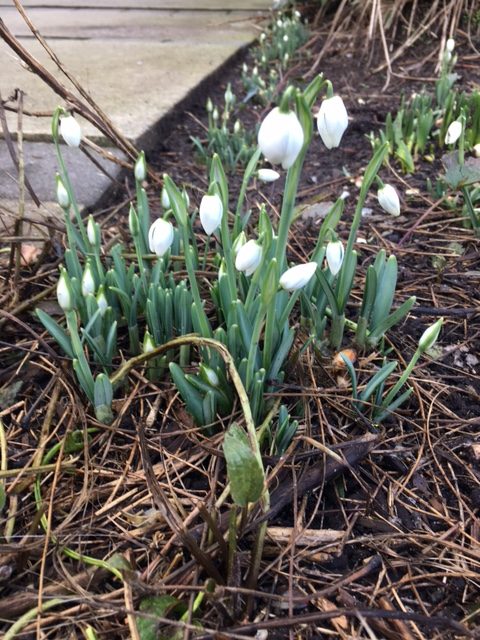 Sarcococca
Sweetbox adds white flowers and fragrance to our winter landscapes. When it's planted along walkways, the fragrance will hit your senses before you even notice the small white flowers. With the winter landscape quiet, it's nice to have sweetbox. Like Galanthus, it's best to mass-plant Sarcococcas.
When I see obvious spikes pop-up, I snip them off by hand. Larger sections can be lightly power sheared.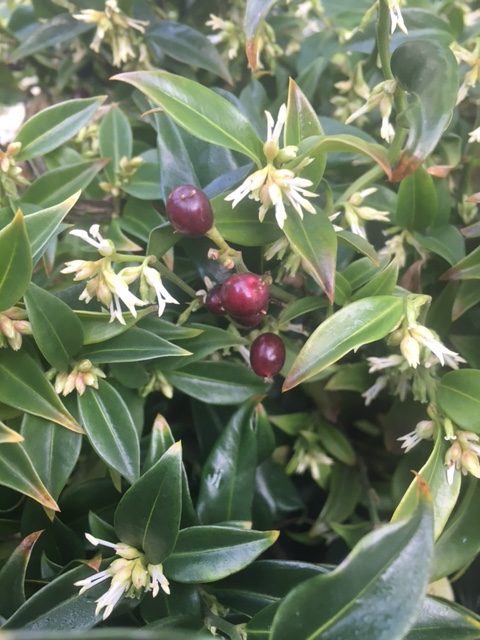 Hellebores
Hellebores are also flowering now and bringing some welcome color to our landscapes. Once the new flowers and foliage start popping up, I snip off the old leaves hugging the soil. Some of them can look a bit beat up anyway so snip them off and enjoy the new growth. This is the only action you have to take.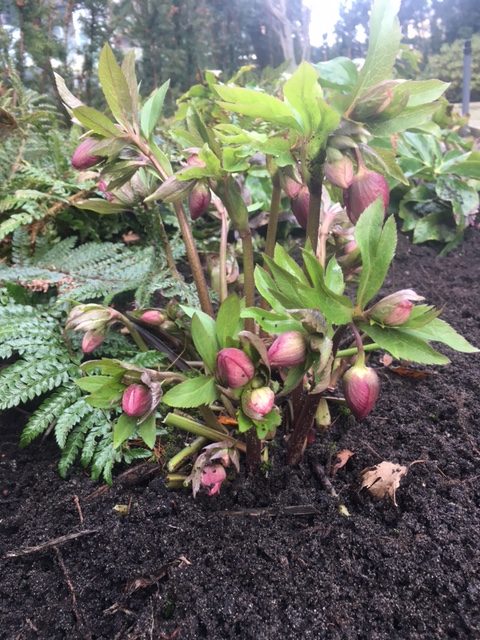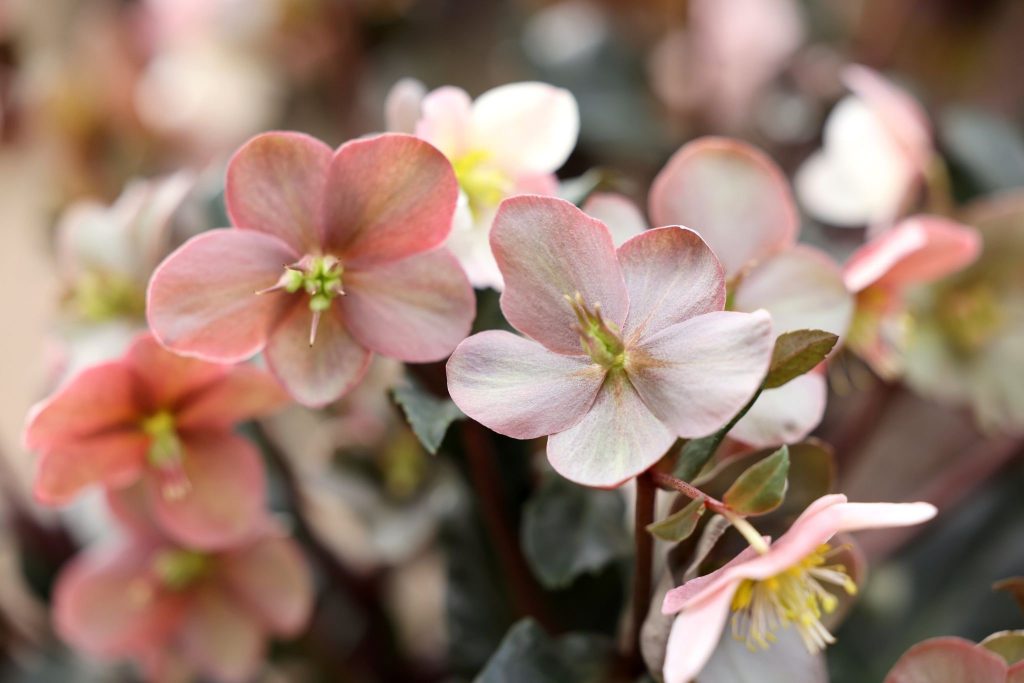 Shrubby honeysuckle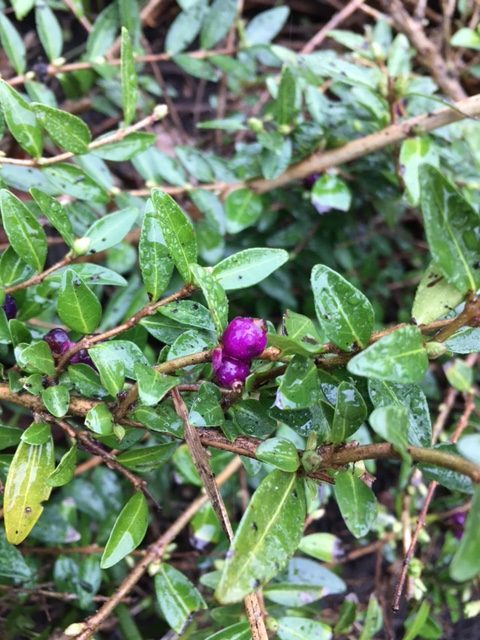 I love these purple berries on shrubby honeysuckles (Lonicera nitida). They pop right out when I cultivate the soil around them. Shrubby honeysuckle is a perfect plant for low level hedging. This specimen is planted just behind a parking curb where it creates a nice border but never grows too high as to interfere with site lines.
This honeysuckle will get power sheared periodically to keep it inside the bed.
Witch hazel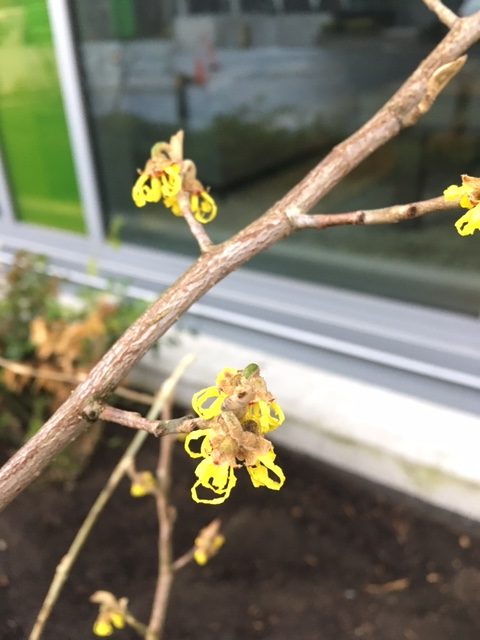 By next week these spider-looking flowers will be fully extended and they will brighten up the entrance area of this residential high-rise tower in Burnaby's MetroTown area. They will also improve my mood as I work around them.
If the shrub is getting out of hand, feel free to clip it lightly after its done flowering.
Today, January 31, 2023, we have snow on the ground but spring is coming. Once today's snowfall melts away, look for the plants above in our landscapes. They might lift your spirits.