Feeling the heat?
There was a hot, dry and dusty stretch in July and August and many landscapers had difficulty finding work. Since their lawns were short and brown, they had extra time on their hands. And finding work on site shows experience.
To find work you have to look closely at your landscape or garden. The work is there. I know because I have done it. When people cry there is no work, I rush in to help them. That is what good landscape managers do. Let us take a look.
Work examples
Any ferns that have not been clipped in spring, like this native sword fern (Polystichum munitum), can be done in summer.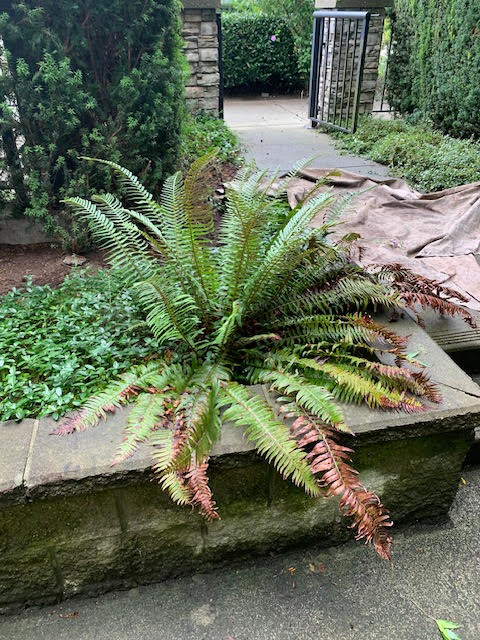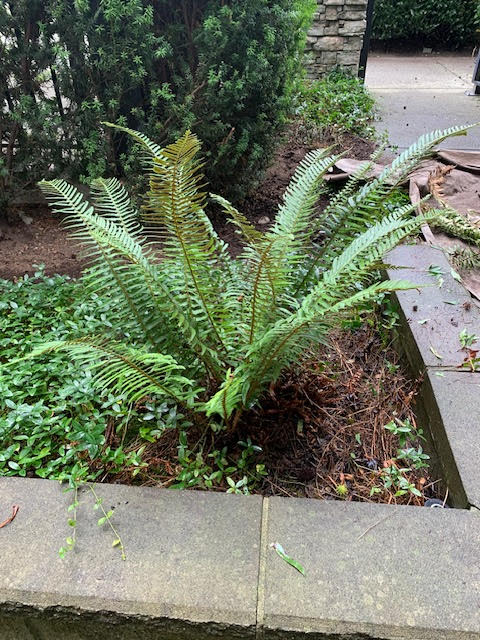 Dead out
Dead plants and dead branches look awful. We want everything to look great: healthy and beautiful. So do not be afraid to cut dead stuff out.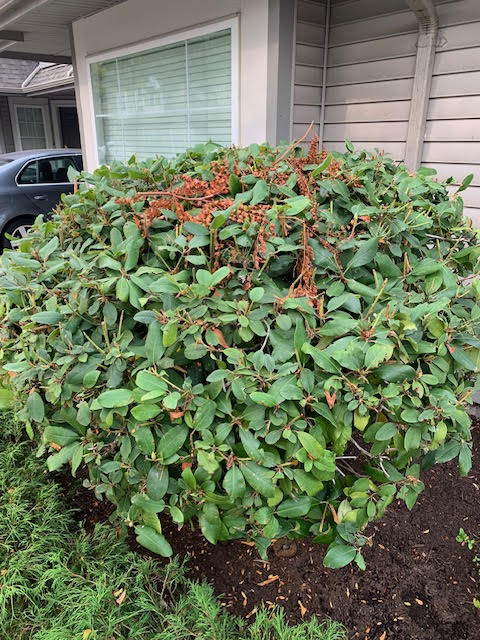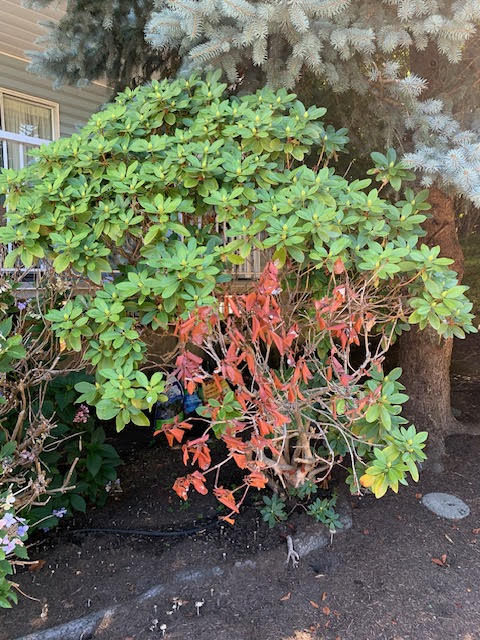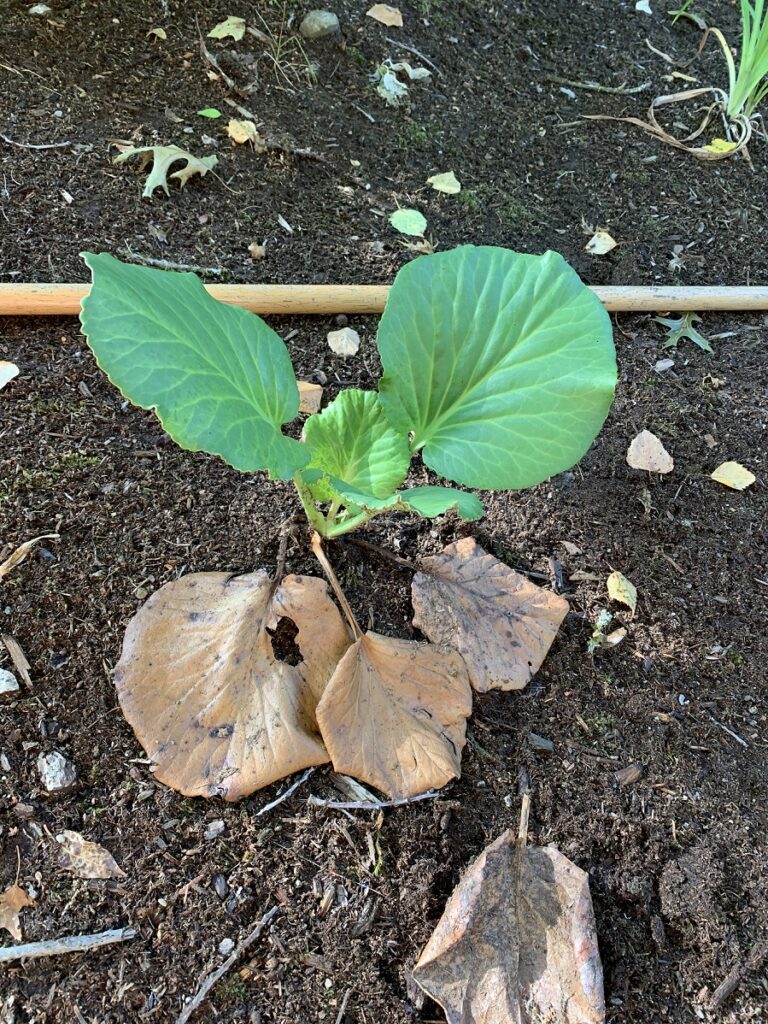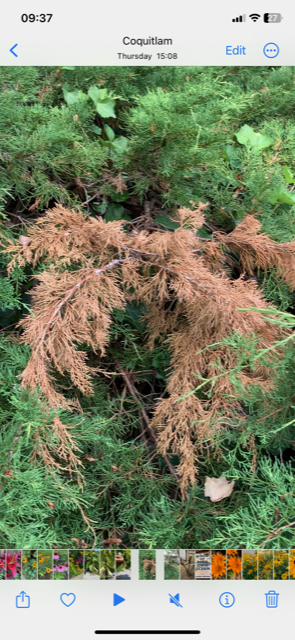 Hydrangea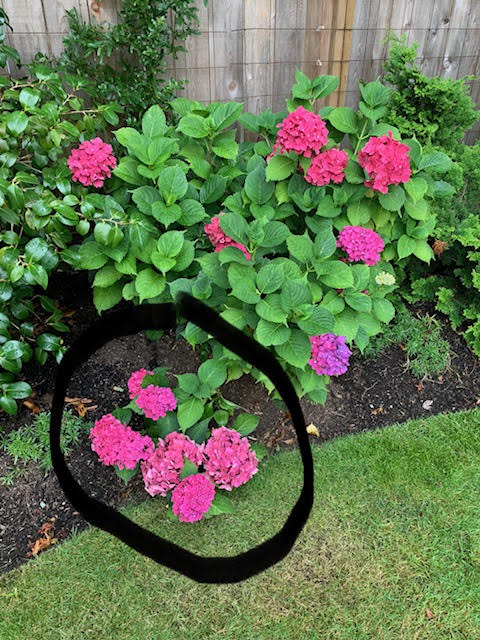 Groundcover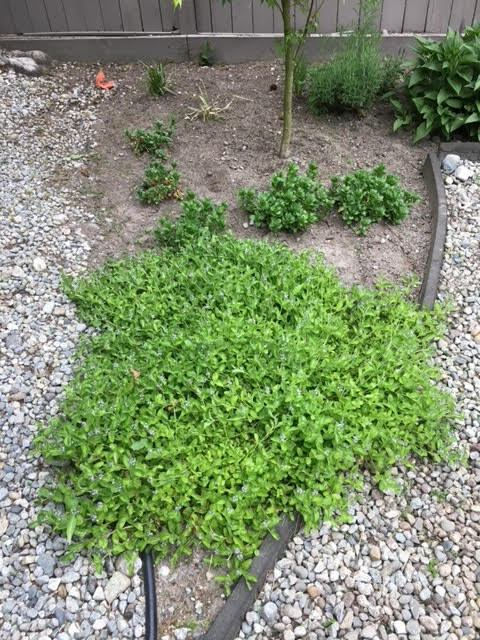 I planted this groundcover to compete with weeds and it's doing really well. Almost too well. So, clip it back inside the triangle borders.
Sweetgum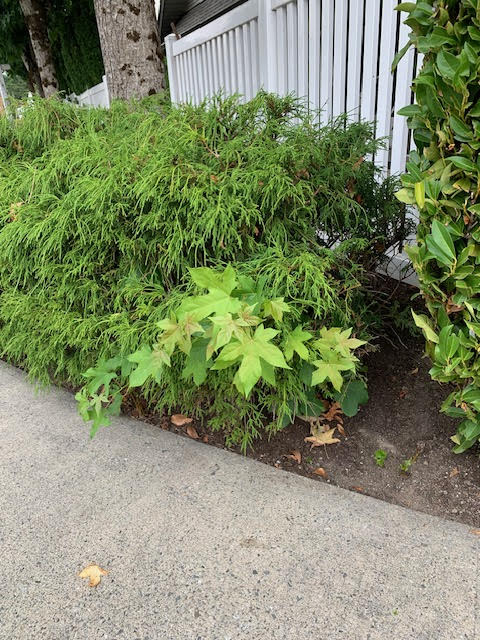 This sweetgum tree is sending out suckers from its roots right through a juniper. So, I snipped it at ground level to create the separation we need. It wouldn't make sense to let the sweetgum get bigger inside the juniper.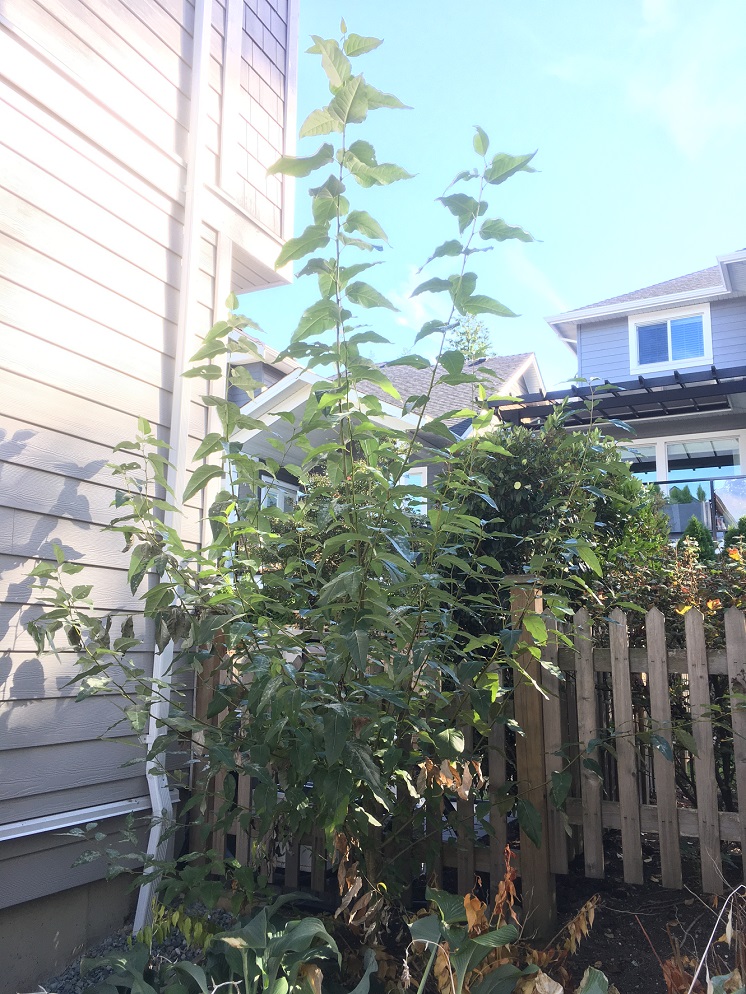 It has taken two seasons for this invading cottonwood tree to grow back to annoying size. I actually cut it back myself because the foreman on site thought it was planted on purpose. It wasn't. Cottonwoods get quite large and this site is small.
I did my best to remove all roots but there is one buried deep in the soil and I didn't have the time to excavate it, which means I will be back in two years to humble the invader once again.
Conclusion
Take a good look around your home garden or strata landscape. Even during summer when conditions are dry, there is plenty of work. You just have to look for it. Looks for details that get missed during the busy months. Check every corner, every raised bed and every back exit area.