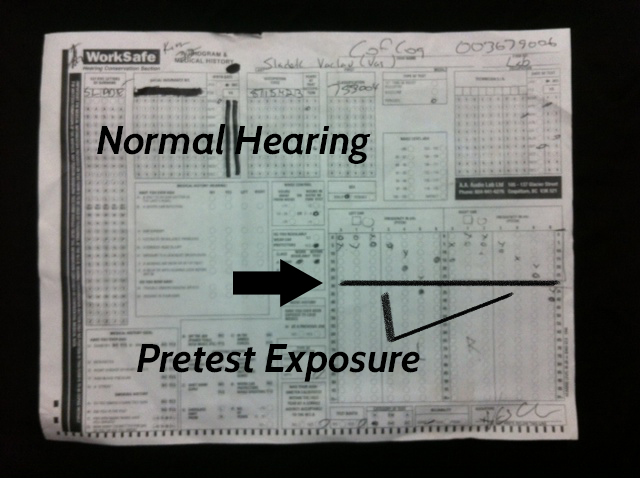 I had my first hearing test in 2014 and I was worried about entering a claustrophobic box inside a mobile truck. Now I am glad I did it. After sixteen loud seasons in the field, always diligently wearing ear protection, it was nice to get a picture of my hearing. That first 2014 test became my baseline. The 2015 test also showed normal hearing. Great! (Only my wife questions the results.)
The few lines below normal range (see picture) could be caused by machine noise exposure for hours before the test; and, possibly, by the friendly, heavy-set female technician coughing and moving about in the mobile truck.
Action steps:
1) Always wear ear protection!
2) Get tested – best through your employer- to establish a baseline for your hearing.
3) Do NOT abuse your headset. I use Peltors and my bad habit is sticking goggles inside them. Just like resting the headset at the top of your front truck seat, this reduces the headset's effectiveness.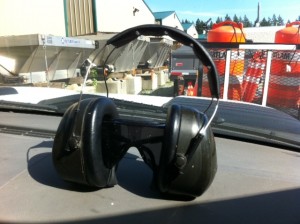 Bad habit: goggles inside my headset