Ox-days
I'm not a fan of winter, which probably shows my advancing age. My Swedish ultra-trail runner friend calls her winter days "ox-days". It's dark and cold outside but training doesn't stop. You just put your head down and work until spring arrives. Now that's how I approach things: I do my best in the landscape and count the days towards spring and warmer days.
I've assembled some notes from my ox-days for you. What did you observe in your own gardens?
Hellebores
I left my Hellebores alone until new flowers and foliage started showing. Then I clipped off the old leaves hugging the soil. I just hope we don't get any more crushing cold temperatures.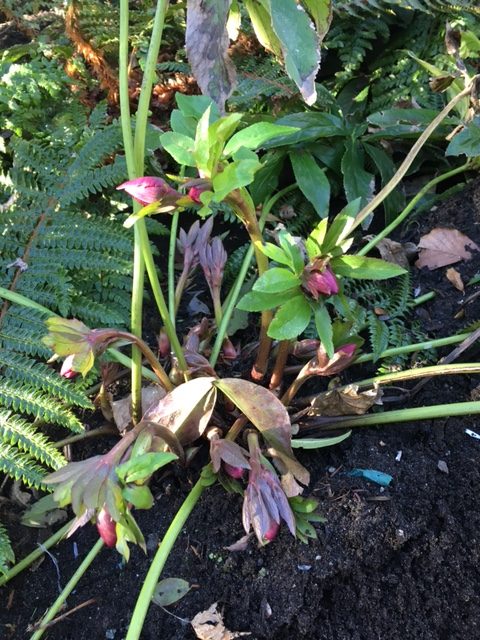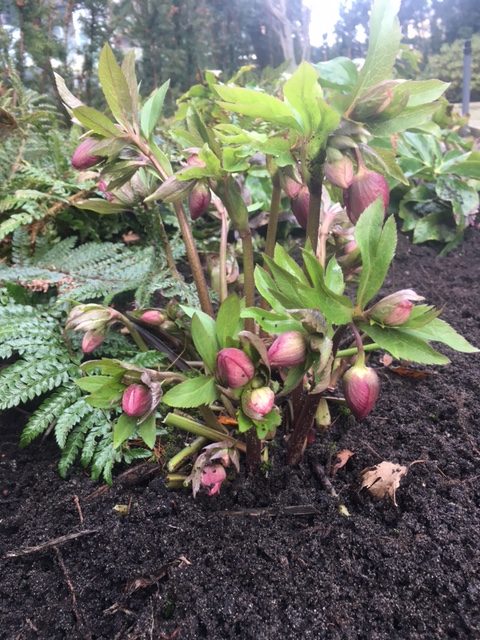 Trees at work
Trees work hard at closing pruning wounds. Otherwise, they risk inviting decay and deadly fungi.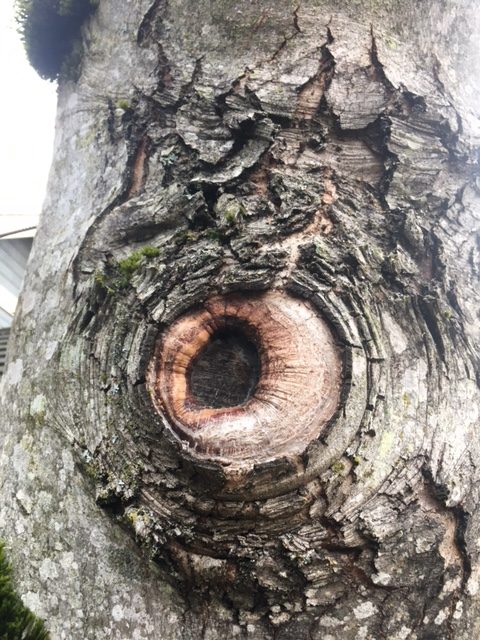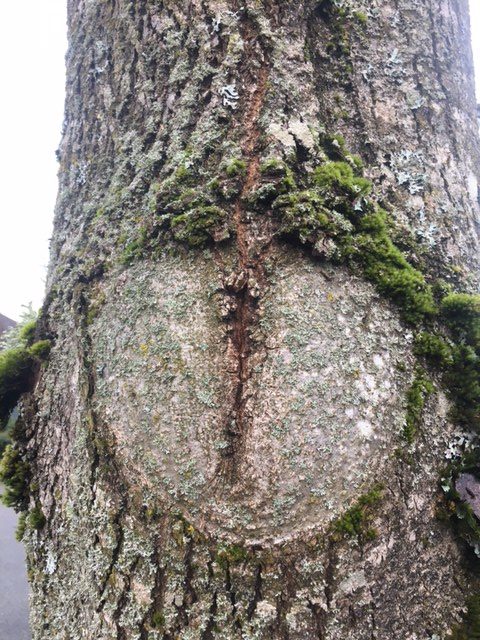 Thin mulch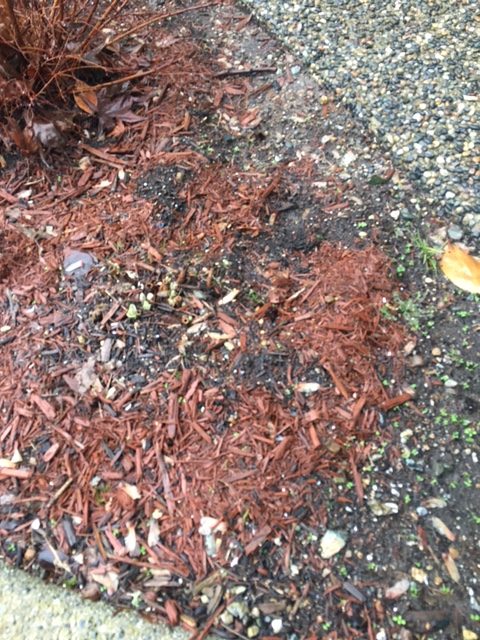 I'm not a fan of thin mulch applications. In the above photo the red and black colors clash. A better approach would be to either give up and keep the original dark soil, or, apply a nice two-inch layer uniformly across the bed.
It's important to remember why thin mulch applications are bad. They don't keep weeds down because light can still reach them; and they still trap moisture, which then allows the weeds to thrive. Put down at least two inches or give up.
Give up on cedars?
It's fairly common now with drier summers to forget replacing cedars (Thuja occidentalis) with more cedars. Some people are stubborn and still do it; others give up and plant laurels or yews which seem to do better.
You can see one example above. The cedars didn't do well under mature Douglas fir (Pseudotsuga menziesii) trees and the site managers weren't brave enough to plant more cedars. Instead, they opted for English laurels (Prunus laurocerasus). I would do the same considering our recent dry summers.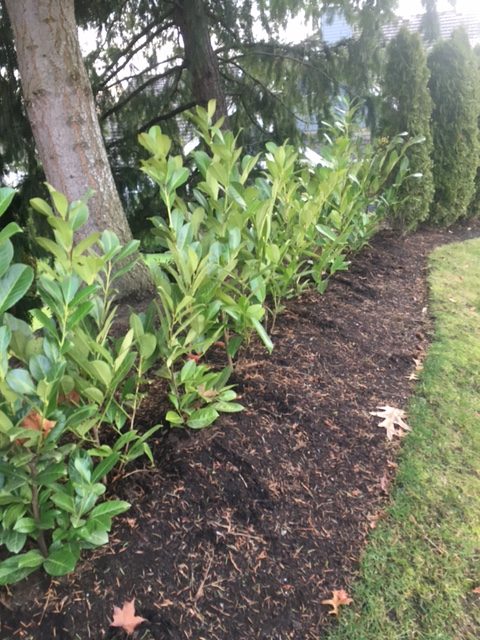 Conclusion
Get through your winter ox-days and your reward will be warm spring.