Testing, testing
I openly admit to struggling with conifer plant identification. For example, just last week I was on a large strata site in White Rock. My co-worker kept on calling the conifer in his hand Japanese cedar and I looked at him suspiciously. I knew that the botanical name for Japanese cedar -always try to use botanical names- was Cryptomeria japonica; and there were several mature specimens on this site. The conifer he had to remove didn't look like Japanese cedar but at that moment, its name escaped me. Alas, that's usually what happens to people who desperately try to learn botanical names. You learn five, and forget three. Sometimes I have to blog about a plant just to remember its name. So, don't be alarmed, keep at it.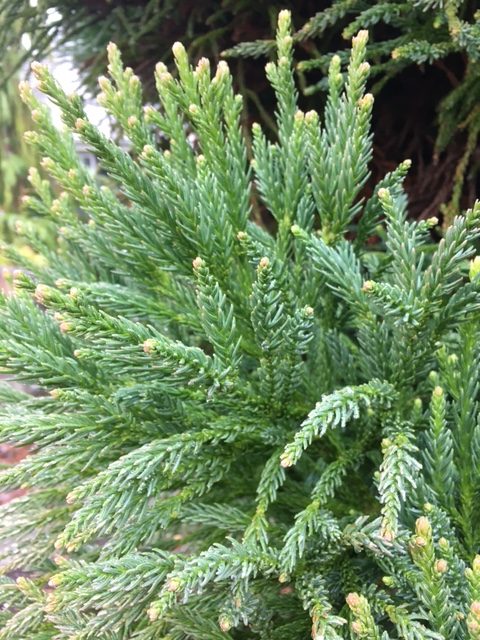 A new weapon
I stopped thinking about my work day until I visited my local Chapter's book store after work. There, in the nature section, I found a copy of a new weapon that will help me and you become an expert on Pacific Northwest conifers.
The book is well-designed, and full of color photos and charts. It's called "Native and ornamental conifers of the Pacific Northwest" by Elizabeth A. Price (Oregon State University Press, 2022). Did you notice the twist? This guide covers native conifers found in the wild AND ornamental conifers found in people's gardens. I couldn't find the book price anywhere but I bought it anyway. As an arborist and professional landscaper, I knew I could use this guide.
And that's exactly what I did. I knew that the conifer we removed wasn't a Japanese cedar. I recognized its foliage and cones but the name escaped me until I opened up my new, shiny guide. We removed Hinoki cypress or Chamaecyparis obtusa. No wonder I had trouble remembering the botanical name. Even today I struggle to pronounce it properly.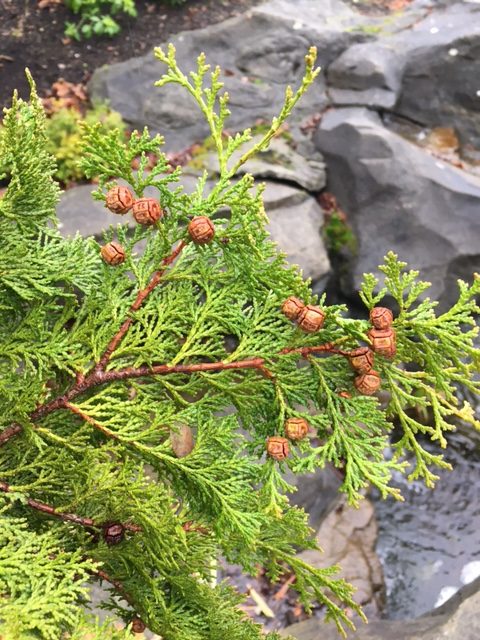 The brown cones on Hinoki cypress have moderate horns and straight scale edges. Sadly, nobody bothered to salvage the Hinoki cypress. We ruthlessly flush cut it and dumped it on the back of the truck.
I look forward to consulting my new conifer guide at work and at home. When you visit your favorite book store, check it out.