I fell in love with palms when I visited Southern California in 2019. So, it's nice to know that we also have a palm species growing here in British Columbia: Windmill palm (Trachycarpus fortunei).
I got to see one today, still in its 2 gallon landscape pot, waiting to be planted. While the palm got me excited, I wondered about available space. Take a look at the photo and recall that mature windmill palms reach heights of 15-25 feet, and widths from 6-10 feet. Always consider mature sizes before planting your shrubs and trees.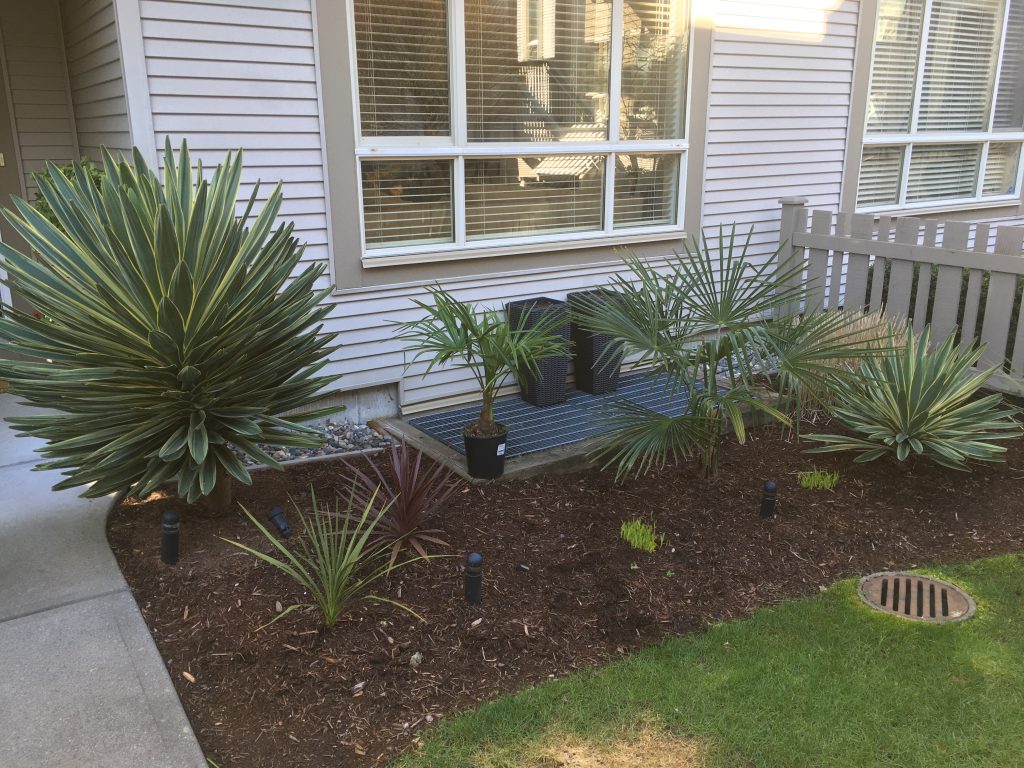 Considering the mature size of this palm species, I wonder what this planted bed will look like years from now. It could be a disastrous jungle too close to the windows or a beautiful tropical corner unlike anything else on this strata site. Personally, I love the look but I would only plant one of the palms. Not two.
Palm features
The windmill palm is tree-like with hairy brown fibers covering the trunk.
The large fan-like leaves are attractive but the petiole which holds the leaves has sharp points which makes pruning and clean-up tricky.
It's a good accent or specimen tree
I've seen people wrap the top in burlap to protect it from cold temperatures. But the four specimens in the courtyard of my complex do just fine in winter. Remember, palms grow from the tip only. When the tip dies, it's over.
It looks great near a patio or pool.
$40 retail seems like a bargain. If only I had space.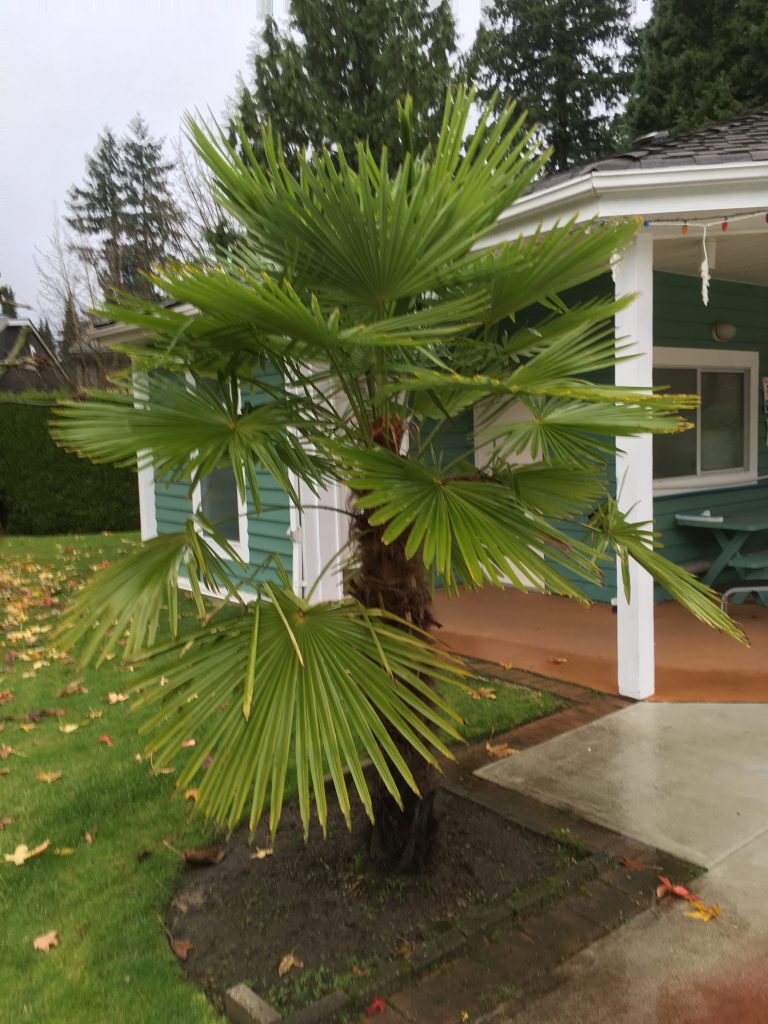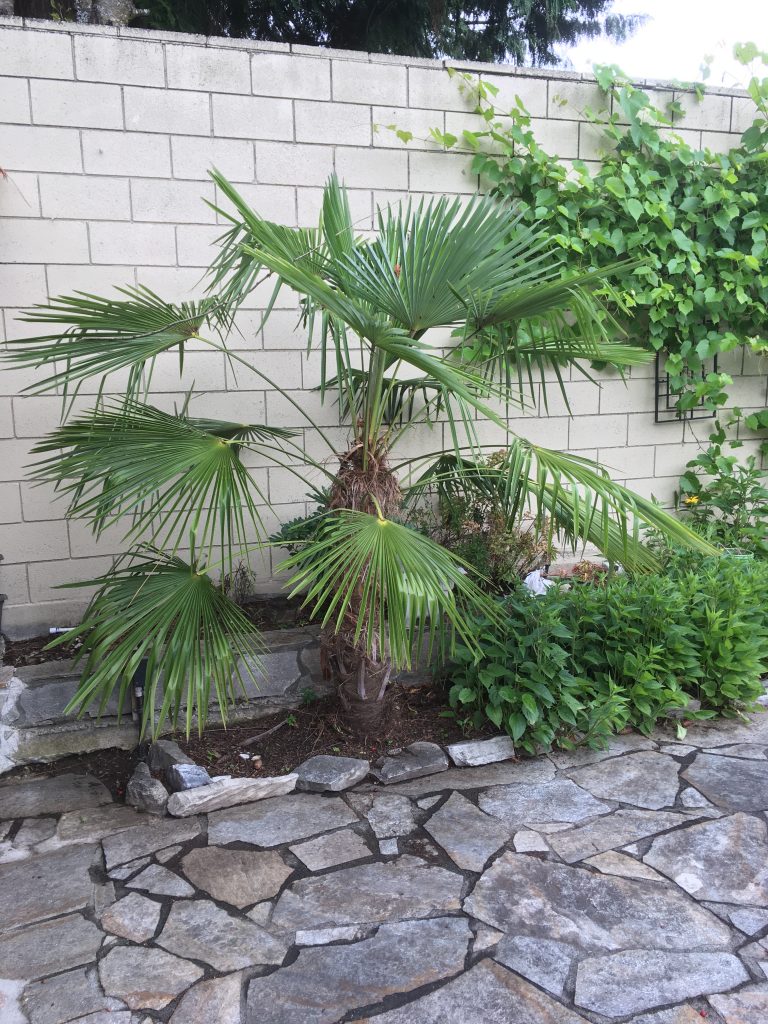 Conclusion
I love palms! If you want one as a specimen by your patio or pool, consider planting the windmill palm. It's an awesome palm. Just make sure you have enough space for it to reach mature size.