Safety has to be taken seriously. Employers have to comply with WCB regulations that aim to protect the health and well-being of all employees. Are the contractors you hire thinking about safety?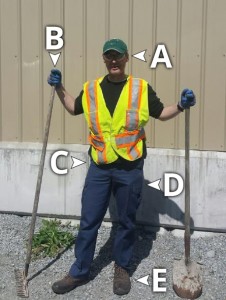 A) safety goggles
B) gloves
C) high visibility vest
D) water and stain resistant work pants with extra pockets
E) STIHL Landscape Pro steel-toe, lawngrips
And do NOT forget hearing protection when working with or around machines. Some companies pay for annual hearing tests.
Stay safe!