Strange COVID times
Previously I have written blogs about my friend who hates gardening and pays me to knock down his lawns when his neighbors start whispering. Over the course of one season, I will visit his "meadows" five to six times. His house is every low-baller's dream.
Now, let's talk about my new client. To make the first lawn cut at a house in late October is unusual but we also live in unusual times. Thanks to the pandemic, the house owners are stuck in Taiwan; and their son worked, until recently, as a consultant in California.
Now back in town, the son wanted a little fall clean-up done. And I happily gave him one reasonable number for the work.
Fall clean-up
Lawns
Normally the consultant cuts his own grass but his mower wasn't strong enough to cut through a frosty meadow. Grass this long has to be cut twice or knocked down with a line trimmer first.
My commercial Honda model made it in one pass, albeit slowly. The lawn is obviously in rough shape so I applied fall lawn fertilizer. Edging completes the work and this is where most homeowners fail. Many don't even own commercial grade line trimmers.
A sharp blade edge on the street side gives the home a sharp look and, when done late in the fall, it should hold for months.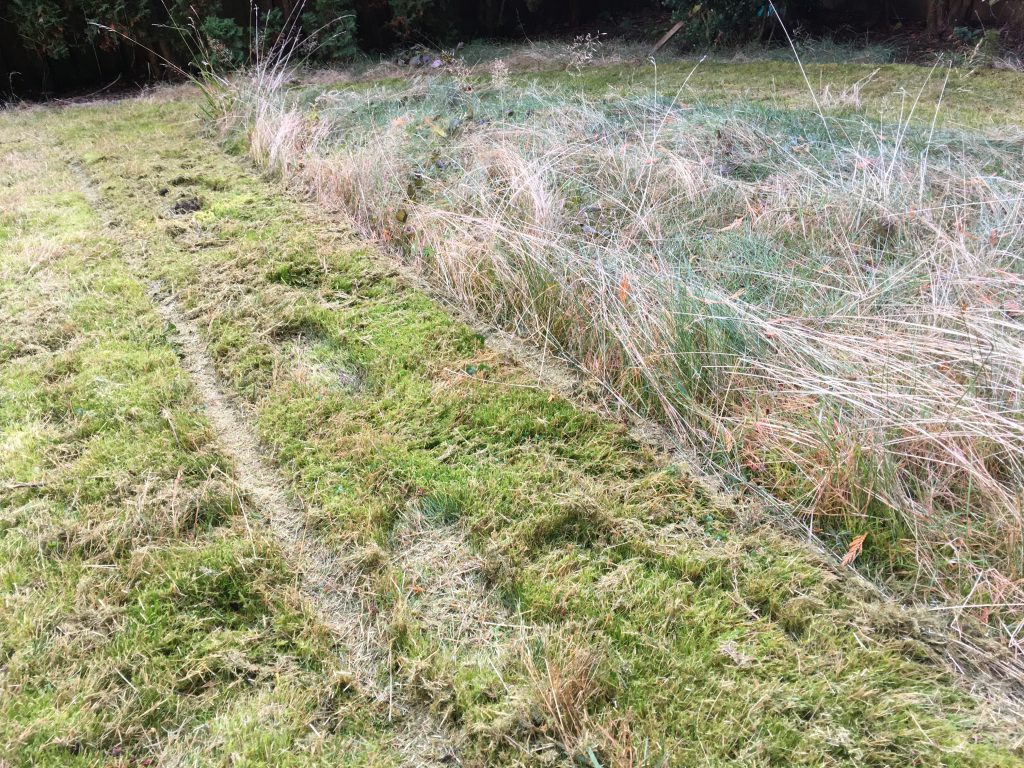 Pruning
Next came pruning and a bit of finesse work. Daylilies and peonies are made for fall cutback when the show is long over. I took out my Felco snips and went to work.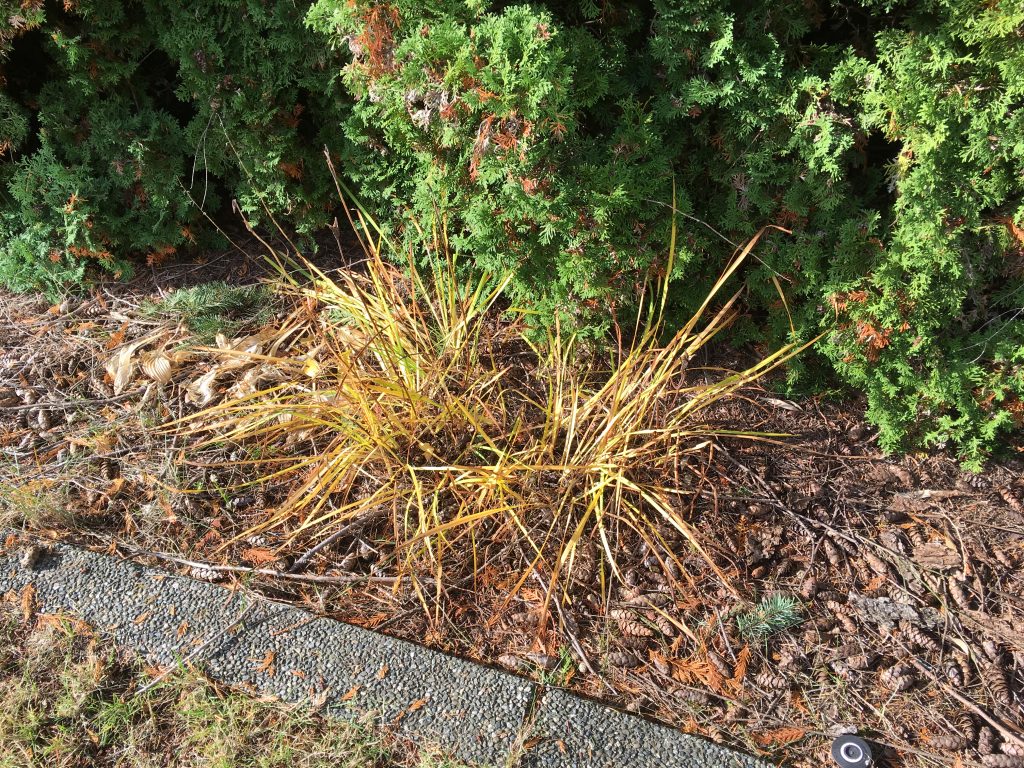 Laurels, boxwoods and Spireae got clipped with power shears to control their growth and give them a more formal shape.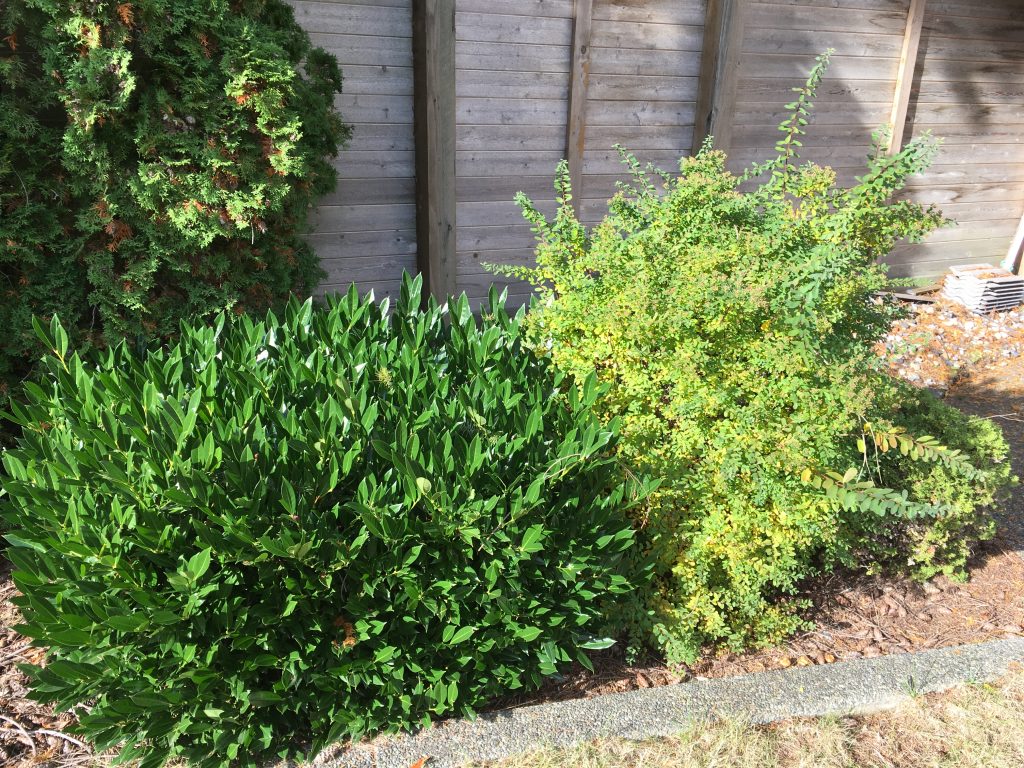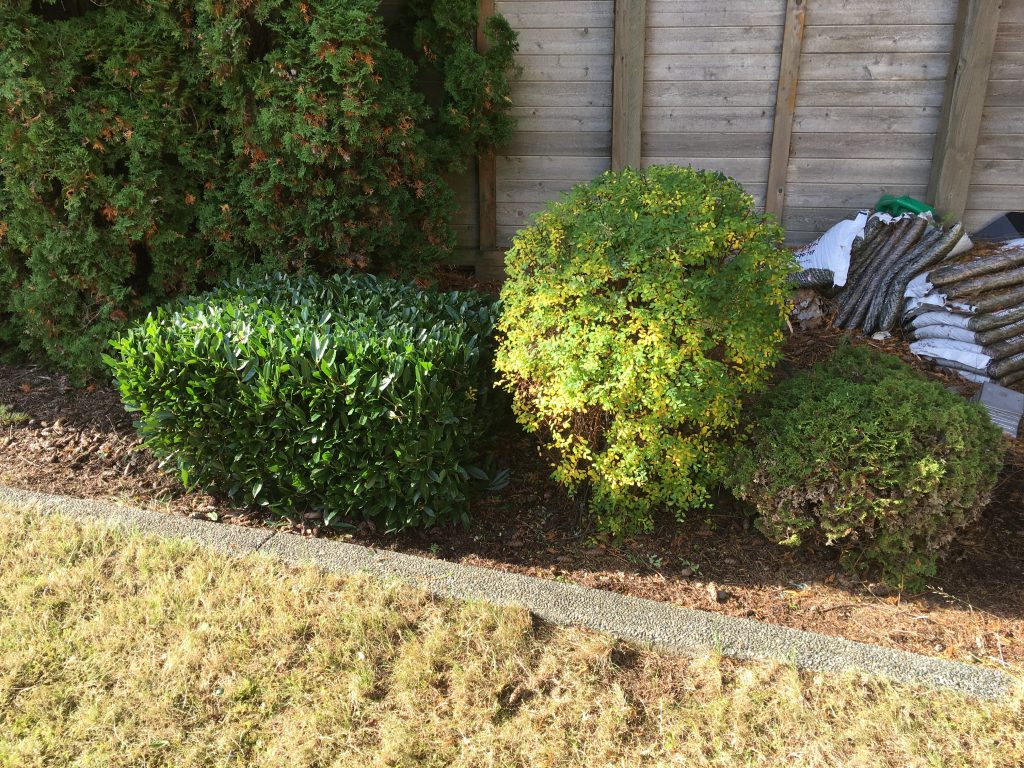 I used hand snips for Rhododendron and Pieris shrubs. Both were too big for the consultant's liking.
Then came a quick scan through the cedar hedges for out-of-control morning glory (Convolvulaceae family).
The final step always involves clean-up and in this case, my weapon was a backpack blower.
Now that the consultant knows about my great, affordable service, I have a feeling we'll do business together again in 2021. He knows I can help him and, considering the way the pandemic is dragging on, it will be nice to generate some extra income.