One stunning grass
I first learned about the Feather reed grass when I worked for the City of Coquitlam. My then gardener-boss was a fantastic teacher and, luckily, the gardens we maintained contained many Feather reed grasses.
Feather reed grass (Calamagrostis x acutiflora 'Karl Foerster') is a beautiful ornamental grass. I love the way the large seed heads sway in the wind; and I have one specimen in a pot on my humble patio. I rescued it from a work project which would have horrified Mr. Foerster; the grass that bears his name, unwanted!
Calamagrostis is a clump forming perennial grass, it's hardy and fast growing. Its soft feathery green plumes mature into wheat-colored spikes. Poor Mr. Foerster would be horrified if he saw the way his grass gets machine gunned by landscapers in early fall into lifeless mounds. It's as if the grass reminded them of wheat harvests. I leave my patio specimen alone and it's totally fine.
Not too long ago, while reading a UK gardening magazine, I came across an obvious question: who was Karl Foerster? (See Blade Runner, The English Garden, March 2021, p.81) That's what so fascinating about many plants: they have their own stories. But to get there, you must know the botanical name. Feather reed grass alone would never let you discover Karl Foerster. Always learn botanical names.
Who was Karl Foerster?
Karl Foerster (1874-1970) discovered the Feather reed grass hybrid species along a railway line in Germany in the 1930s. He ran his parents' plant nursery which specialized in hardy perennials. He also lectured and wrote about hardy perennials.
He bred close to 370 crosses, mainly clumping grasses, Delphiniums and Phlox.
His key contributions to garden design were:
popularizing the use of grasses
using plants as the most important element in the garden
seeing plants as individuals, not something to dispose of with the seasons
Check out these two beauties from my picture collection.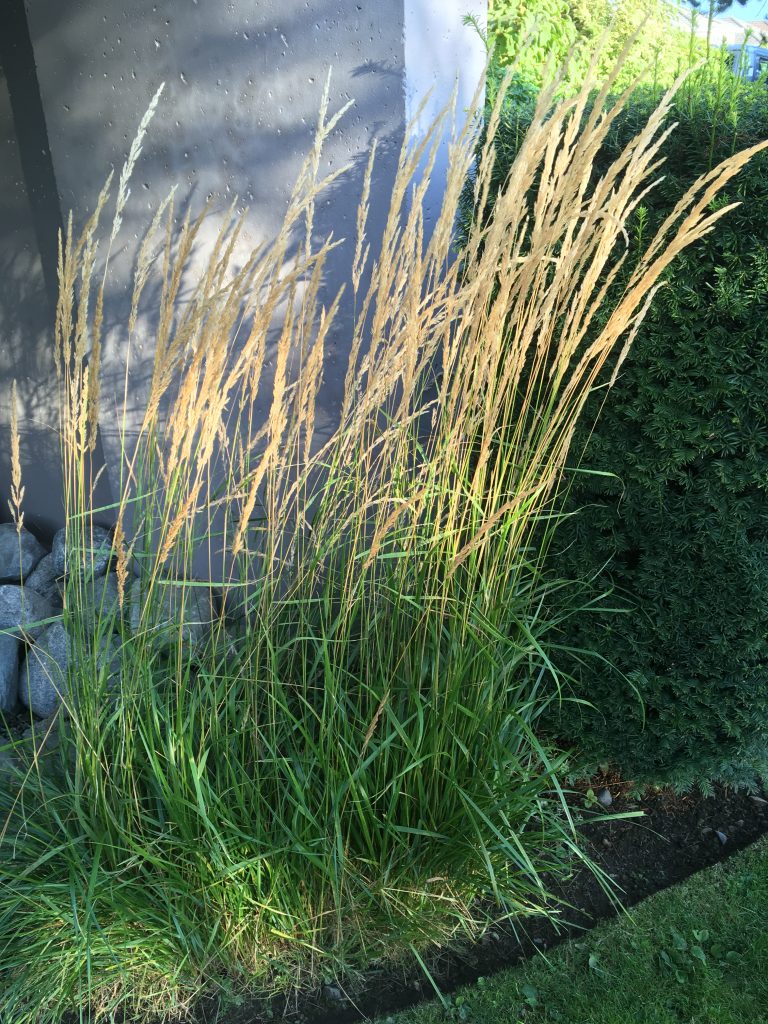 The specimen below looks great but I question its placement. At its best, the Feather reed grass covers up a laurel and obscures a sign. That's all the excuse landscapers need to cut it down.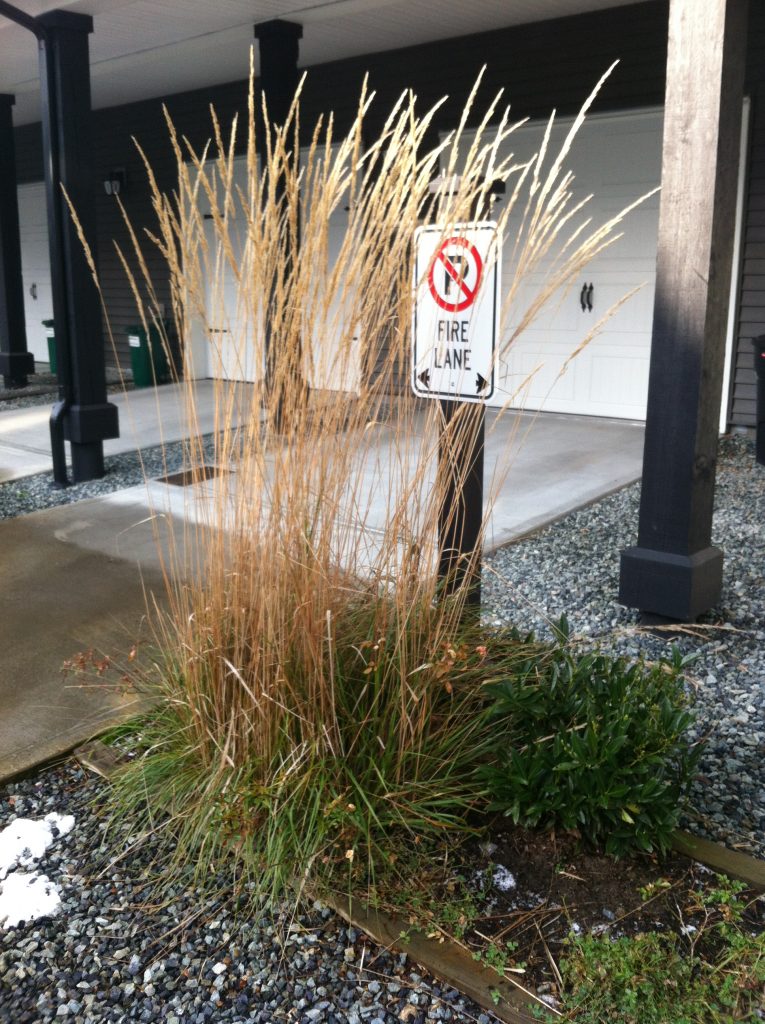 Conclusion
I love grasses. They're low maintenance and usually perennial; and they look awesome when they sway in gentle breezes. Thanks Karl!