When it's frosty
Sometimes it's just too frosty outside for landscapers to pull off a full work day. Like today. Faced with a short day in Maple Ridge, British Columbia and very little tree work, I opted to stay home and blog the cold away. And it feels great to have that option.
It hasn't always been that way. In some years, I didn't have banked vacation pay and losing hours stressed me out. Nor did I have extra sources of income. With COVID-19 eliminating a lot of extra fun activities in 2020, I was actually able to hit winter with banked vacation time.
This leads me to two points: the seasonality of the landscape trade and extra sources of income. Let's take a look.
Seasonality
Before accepting my current landscape manager position six years ago, I made sure there was work all year. That was a major prerequisite. And anyone considering a career in landscape horticulture has to think about the seasonality of the trade.
Some young dudes are happy to take lay-offs. They're single and living with their parents. Sure. But for professionals like me, with goals and obligations, winter lay-off is not an option. I need to work in winter, even if the day doesn't always last the full eight hours. Yesterday, for example, we installed soil amender in light flurries and went home after seven hours. Not bad at all.
It also pays for landscape companies to keep their core staff working all year. If you disband in late fall to save money, you might not get all of the best people back in spring. Then what? Can you manage without landscape manager Vas? I doubt it!
Extra income
I'm in my twenty-first season of landscape maintenance so I'm used to the landscape industry's seasonality. That's why I'm always on the lookout for income generating ideas. Like blogging.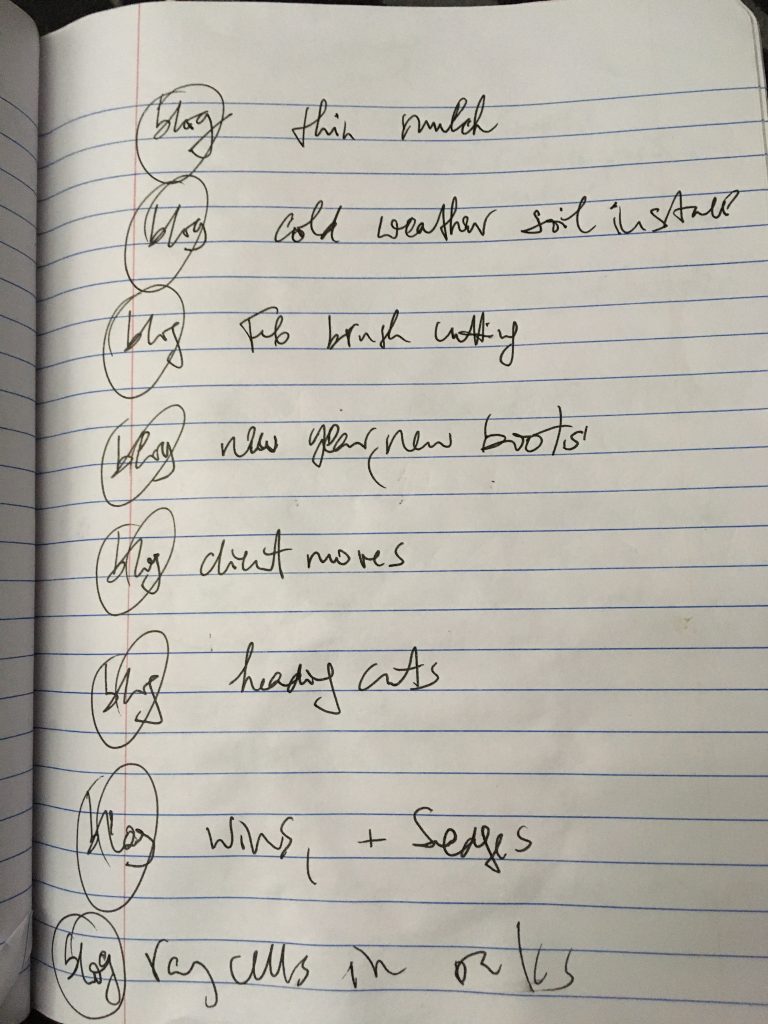 Did you know I turned pro as a blogger thanks to Proper Landscaping Inc.? It's true. I posted a few short blogs on this website just as my municipal lay-off was ending and I haven't stopped since. You have no idea how much my kids appreciate James, the owner of Proper Landscaping, for keeping me employed.
When the weather is decent, I also do side-gigs for residential clients. People always need pruning and clean-ups done; deep-edging beds is also a great cold weather task, and so is soil installation.
When it snows, I know who to call for some snow shoveling action. Sure, it's heavy labor but last year I turned two snow days off without pay into 24 hours of paid labor. That made me happy.
And if you come across my posts on Facebook Marketplace selling unwanted plants, you know what's happening. Vas is hustling.
It's cold today but we're almost in mid-February. Spring is coming. Hold on!