Playground in flames
Well, not literally in flames, because there is a fire ban in British Columbia. But we did find damaged cedars in a playground enclosure. And that's to be expected. Kids play and sometimes, without adult supervision, plants suffer. Like the cedars (Thuja occidentalis) inside the playground. Or trees sporting carved initials or broken branches. Take a look. This was no accident.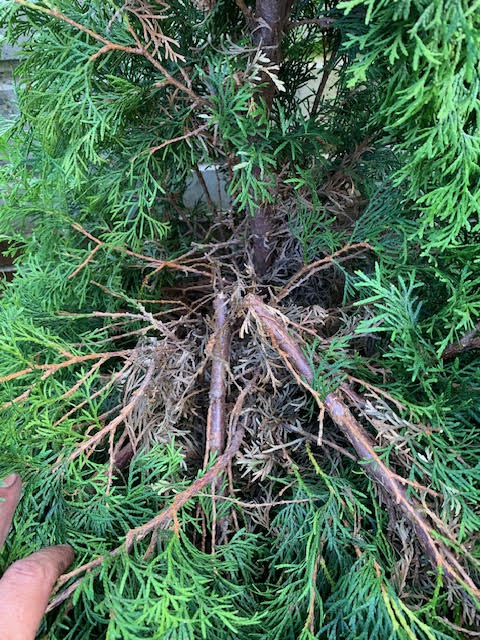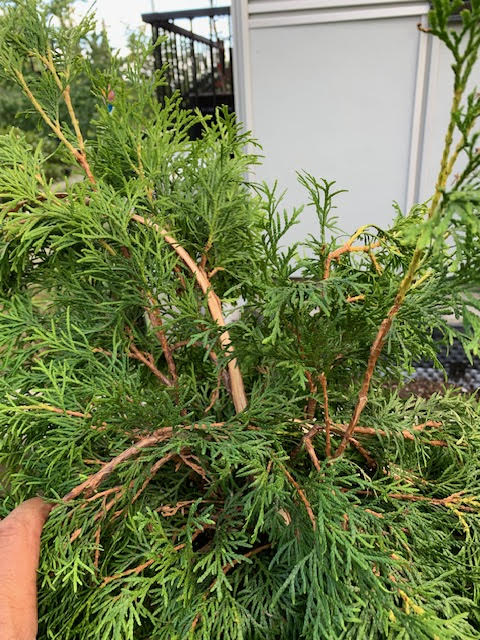 It's unlikely this damage is left over from winter, nor was it likely done by large predatory animals roaming through Langley. I suspect kids did this and only video footage can confirm this. However, I couldn't just knock on the door and ask for the security footage. I'm not a detective. I'm a landscaper so I do it my way.
The fix
Now, we normally shear cedar hedges from the fall as the weather cools. Assuming it does, of course. It's already been a crazy hot summer. Not just in British Columbia but globally. So I wasn't about to shear these poor damaged plants. That would just stress them out considering the 30 degree July heat. Plus we had time.
Out came hand snips and we lopped off the cedar tops just below the damaged stems. It was easy work without noise or air pollution.
Since the far left cedar wasn't damaged, we had a decision to make. Do we leave it taller than the others or do we take it down to keep the hedge even? The final picture shows that we decided to level it as well to keep the hedge even.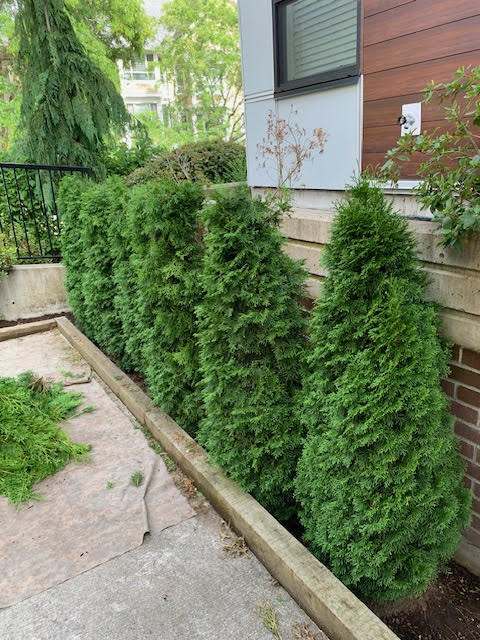 A younger landscape pro Vas would try to hunt down the little bastards responsible but a slightly older Red Seal Vas is super mellow. I believe the kids still learned something from their interaction with cedar tree tissues. The damage is fixed and this fall we'll shear the hedge nicely, including the top. It will push out and, assuming there won't be anymore insults, recover nicely.
Now I just wish the kids would water the plants.