There's always work
If you live in a strata building and look outside at your landscapers with suspicion, fear not. They're busy even though it's cold outside. Let's see what they're doing.
Garbage
There's no point making a site look beautiful when there is a pile of garbage on the lawn. You might as well pick it up, otherwise it will detract from your overall maintenance presentation. This will also take the pressure off your building caretaker.
Deep-edging
Assuming your edges aren't frozen solid, you can re-establish your deep edges with an edging shovel which is flat on the bottom. Make sure the edges are sharp ninety degrees and remove any dislodged grass chunks.
Edging gives our beds nice definition, it will help guide our lawn care edger machines, and it's best done now in winter when we're not busy cutting grass.
Dead out
Now is a great time to snip out dead foliage out of our plants. Often people are too busy during the season to stop and deal with this. Not deep into January: I snipped out dead branches from trees, dead out of Salal and evergreens. We should aim for beautiful, healthy landscapes. Dead foliage looks awful so snip it out.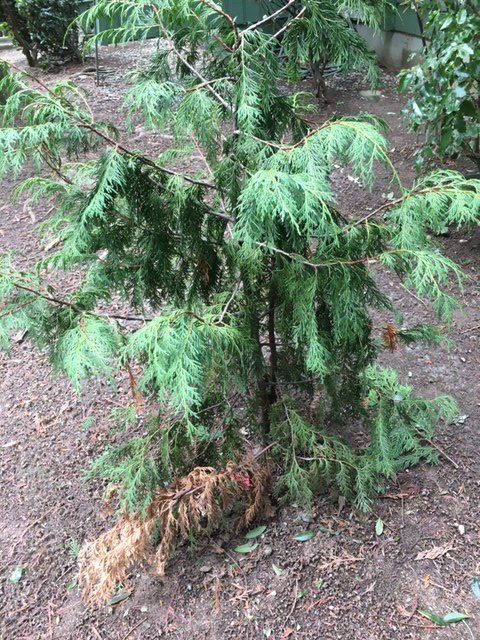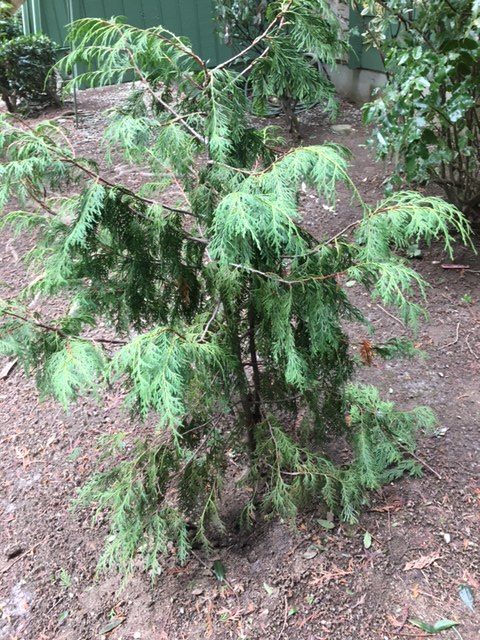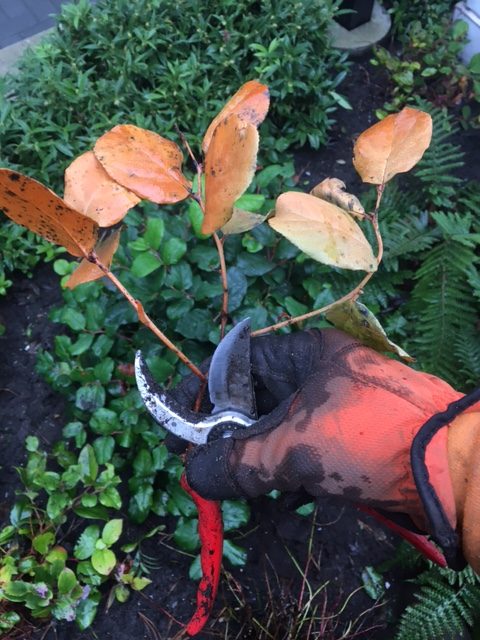 Add soil
If there's budget, adding soil amender to tired, depleted beds, is also a great winter time task. The warm soil might even warm you up. New soil looks great immediately and you won't have to weed for months. The plants also appreciate the new soil.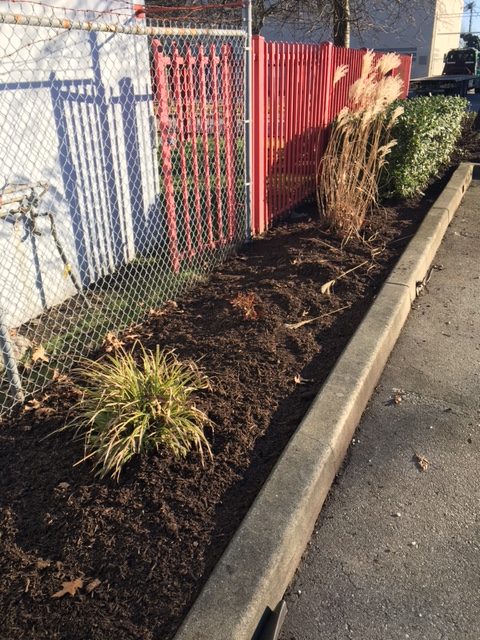 Note the Miscanthus sinensis ornamental grass. Since it's still beautiful and upright, I'm leaving the cutback closer to spring. It's important to cut it back before new foliage starts to emerge in spring. But for now, enjoy it.
This bed usually requires cultivation but now, with new soil installed, I shouldn't have to touch it too much.
Conclusion
Yes, the winter is a slow season but we still have work to do. We can add new soil to tired, depleted beds, snip out dead foliage from trees and shrubs, prune roses and deep edge our beds. And don't skip garbage picking.