Living fossil
The monkey puzzle tree (Araucaria araucana) is a living fossil. Because it's a tree adapted to a different earth, seeing it in our landscapes is a memorable experience. Now, I've seen the trees before and I knew they had a bizarre look to them; but I never really looked them up, until now. The trees we see in our landscapes are native to Chile.
Young specimens are spindly and their foliage is made up of spiky triangular leaves that openly advertise to every passerby and animal to stay away. Even the stems are covered in spiky leaves which makes me wonder how people plant the trees. I'm sure you need heavy duty gloves and goggles.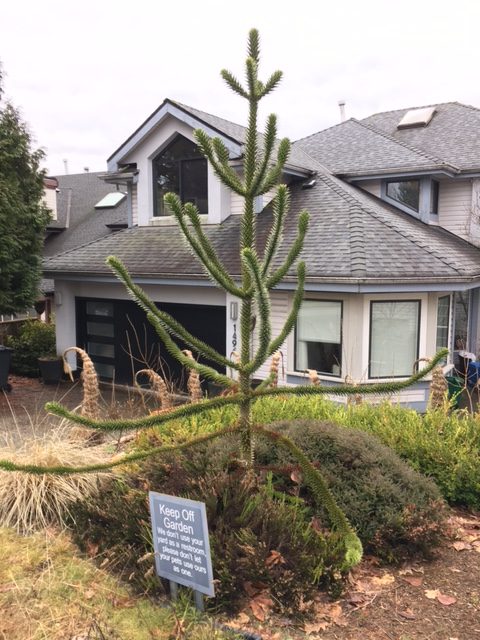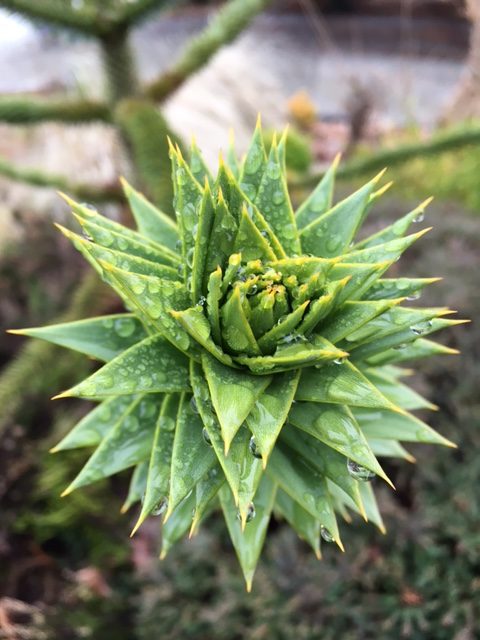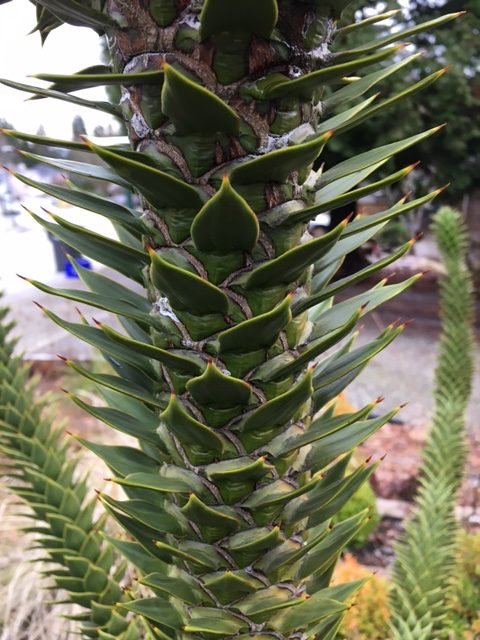 The young monkey puzzle tree above is well planted because there is ample space for it to develop. It will grow to 30-40 m and it will also get the full sun it likes in this spot. Remember to always consider the mature size of the trees you are planting to avoid future problems.
The monkey puzzle tree is slow-growing. It takes years for cones to develop so until then, it's difficult to say if this tree is male or female. The cones will tell us.
Maturity
Mature monkey puzzle trees lose their lower branches and flatten out on top, which gives them an umbrella shape. Self-pruning is common as lower branches are shed. I didn't know what the tree looked like at maturity until one of my Facebook friends posted a series of photos online.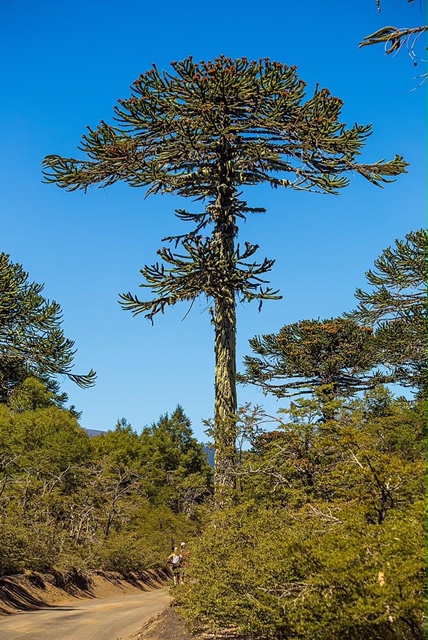 I was also surprised to learn that the trees produce edible nuts. I would love to try one. Allegedly they taste like a cross between cashews and pine nuts but I have no idea what pine nuts taste like. If indigenous people in South America harvest them, they must be good to eat.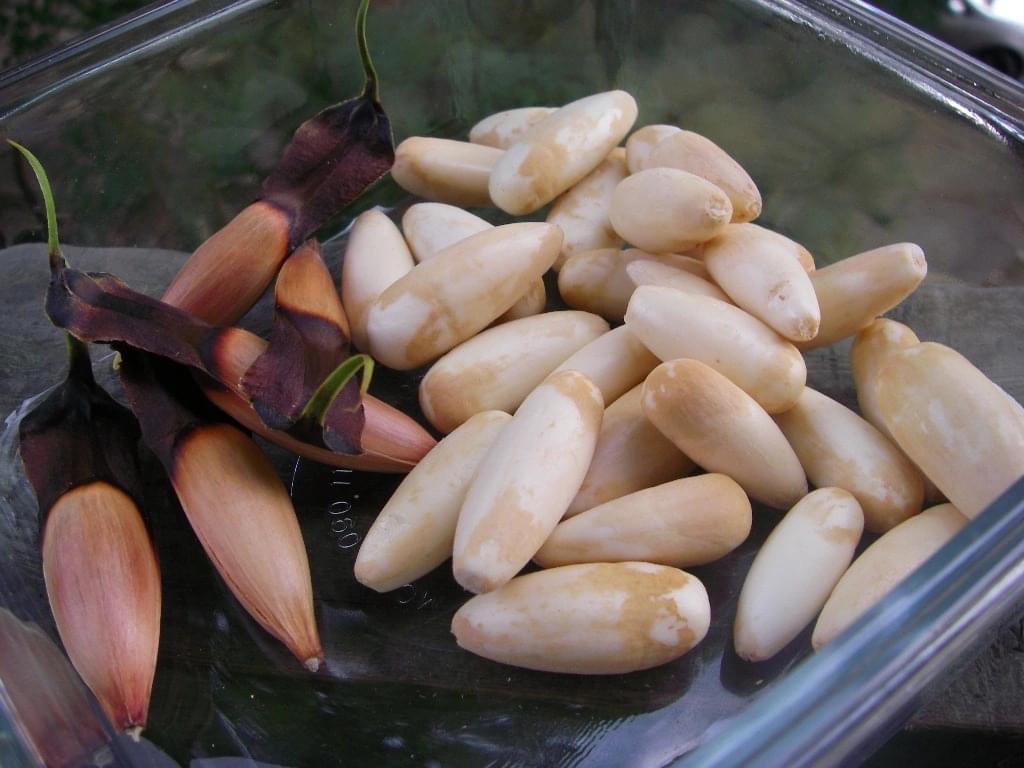 Monkey puzzle trees, like ginkgos, are living fossils and I enjoy seeing both species in our parks and gardens. The monkey puzzle tree has a bizarre look with its spiky triangular leaves. Interestingly, it transforms into an umbrella shape as it sheds its lower branches with maturity.
If you have space and time, you can plant one in your garden and give your visitors a memorable experience.