Loving success
I train landscapers all year. Mostly in the field and sometimes through technical posts on the company's WhatsApp. Some people absorb my brilliant wisdom like sponges, some are indifferent and, a few, couldn't care less.
So, it makes me happy when I see workers doing well in the field without having to ask or remind them. I think it's important to celebrate these small wins. Let's take a look.
Fixed pin oak
Broken branches on trees look awful and, if left unattended, they can invite disease into the tree. So, it's important to identify broken branches on site or in your garden, and remove them with a sharp saw.
On site I had a newly promoted foreman searching for a handsaw so I inquired about what he was doing. A broken branch in a pin oak (Quercus palustris) on the boulevard, was the answer. I nodded and smiled. Finally, my training was paying off.
For, usually, workers just worry about their lawn care tasks. They don't worry about other details so it's nice to see this in the field.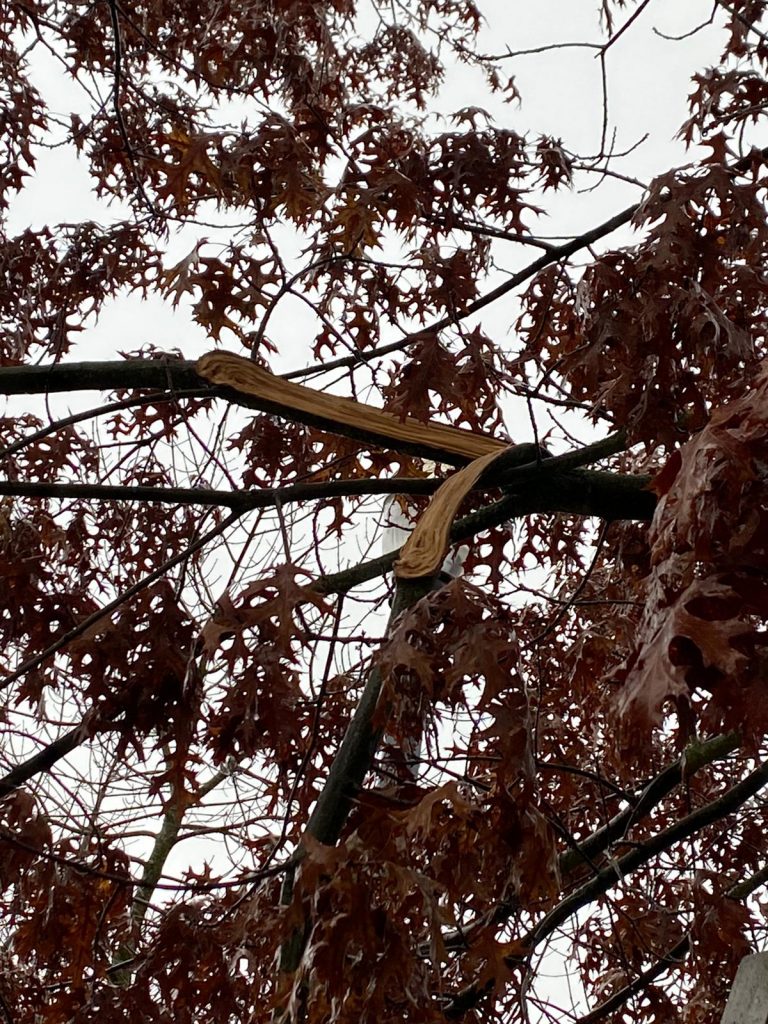 Ornamental grasses
When it comes to ornamental grasses, some people disagree with me on the timing of cutback. I believe most ornamental grasses should be left alone until spring; and cut back before new growth happens.
But, in practice, tall ornamental grasses get beat up by rains and snow and therefore lose their shape. This gets some people upset and they immediately flush cut their grasses.
Many ornamental grass species mature and flower in the fall so it's a good idea to leave them alone. You can easily do this at home in your garden but at strata complexes it's up to the site foreman to make the call.
Now, imagine my surprise, when I drove up to one of our strata sites on what would be a sunny day, and saw ornamental grasses still standing. And glorious! I was beaming and congratulated the young foreman for his patience. Spring is coming.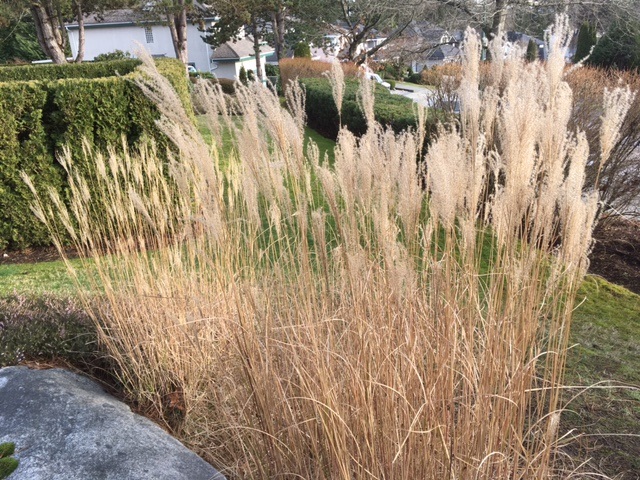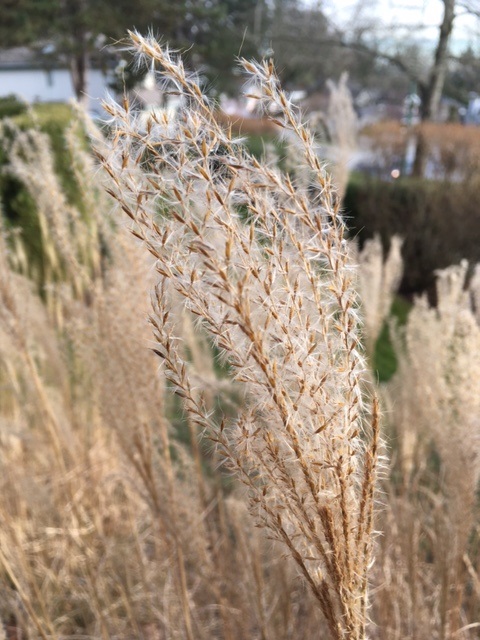 At other sites all you see is a profusion of small mounds where ornamental grasses used to be. I find it a bit depressing. Even Pennisetum alopecuroides look fine in the snow.