The one rule
There is one hard rule when it comes to obstruction pruning: don't wait. Obstruction is usually very annoying for your clients, even if, to you, it seems fine. It's a huge pain point so it's good to take care of it as soon as possible.
There's tons of work in landscape maintenance and crews normally follow a plan. However, when your client wants you to take care of an obstruction at his unit, it's wise to listen and detour. Don't be afraid to adjust your day plan.
Driveway example
Let's look at one example. While we ran to complete lawn care and move on to finesse work, an owner tracked us down. His front tree had low hanging branches and now they were interfering with his car. Now, to me it didn't look like a big deal but to the gentleman it was a huge deal.
Luckily, we had a new tree guy on site so I delegated this fairly easy task to him. It was a nice break for him from regular lawn care duties and he also appreciated it.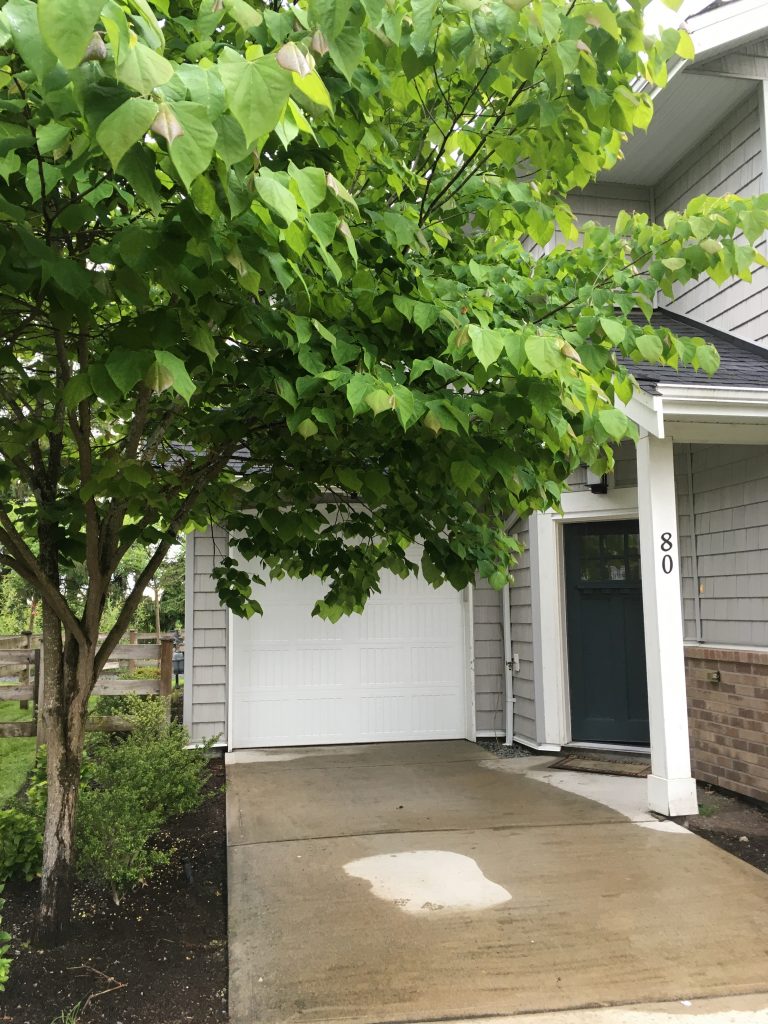 This Redbud (Cercis canadensis) is hanging a bit too low over the driveway. It would definitely interfere with me entering my car. So, we just had to raise it up a bit.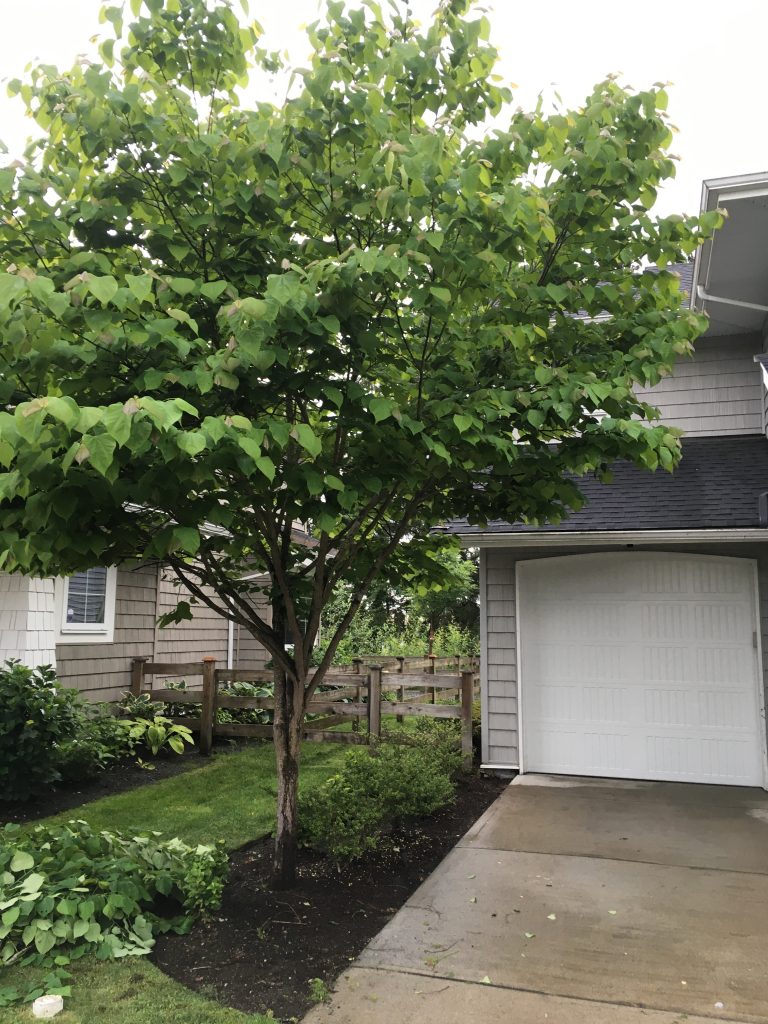 This is much better! It didn't take very long and the client was extremely happy he caught us. Problem solved and it hardly affected our day plan.
This is just one example. There are, of course, many others but the reaction should be the same: do it as soon as possible.
You might have shrubs growing over windows, walkway plants touch ladies' skirts after rain storms, tree branches smash against the house on windy days. You get the picture. Take care of it on the same day, if you can. Remove your client's pain point. He'll appreciate it.