There to help you
Here's some great news for 2022: Foreshore Equipment is opening a new location in North Vancouver soon. That's great news for professional landscapers, company owners, municipalities and homeowners. Especially homeowners because they're busy.
Homeowners like Monica, who found me online this past fall. Her lawn desperately needed a final cut but her mower wouldn't start. Could I help?
Now, I'm always ready to help but when you ask me to help with your machines, it's clear you don't know me well. I struggle with small engines which is why it's great news to have a new sales and service location open in the Lower Mainland.
Antiques
As it turned out, Monica's old mower worked fine. The gas was turned off! But, the mower blades were original and, most likely, never sharpened. Dull mower blades is a common problem. Also, her plastic filter cover was missing. There is a reason manufacturers put it on there. One call to Foreshore Equipment and your problem is solved.
Red Seal Vas can tell you why it's a bad idea to mow for 7 years with the original blades still on but he can't sharpen them for you. For that you have to visit one of the Foreshore Equipment locations. Sharp blades make clean cuts through your grass blades and force the clippings into the bag nicely. Once the blades get dull, the mower starts to clog up and the shredded grass blades suffer. I would suggest buying brand new blades.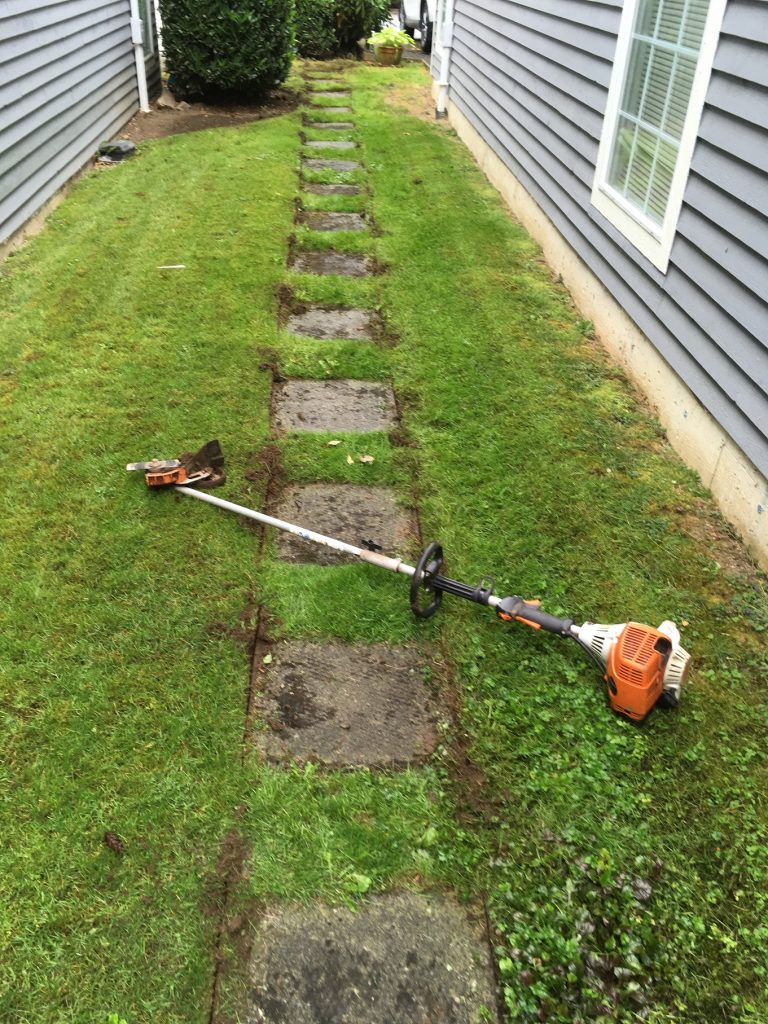 Why Foreshore Equipment?
So, what's so special about Foreshore Equipment? Well, the mechanics are top-notch, which means you will get your fixed machines back in great time.
The mechanics are also experts at answering my questions. Like, why won't my edger start after refueling? Answer: there's air in the line so just hit the primer a few times.
Pro tip: Recycle the antique mower that came with your house and buy something new. The cost of repair labor makes this a no-brainer.
Professionals also constantly need new parts and tools. That's why I am personally a happy customer at Foreshore Equipment. Even my small, side-hustle operation needs supplies and tools. It would be hard to succeed without good support from your local, trusted dealer.
Foreshore Equipment offers a great selection of machines and tools; and they will help you get set up. Visit one of their locations and tell them Red Seal Vas sent you.