Holidays!!
With barely three weeks away from Christmas, I feel like all homeowners and landscapers should be rewarded. To thank you for reading this blog, I've dropped the price of my online course to just $5 until January 1, 2024.
If you don't know the background, I will share a little bit here. In my twenty-five seasons in the landscape industry, I've seen my share of lawn care mistakes. I've made them; and I've tried to correct them in others. Then it hit me: why not assemble the biggest mistakes in one course and make it available to a wider audience.
Learn from other people's mistakes
Obviously, landscape apprentices work with me all year and they learn from their mistakes. But why not learn quickly from other people's mistakes? My Lawn Care Mastery 101 online course covers the biggest mistakes people make. And sadly, some experienced workers could benefit from a refresher.
This past summer I witnessed an experienced worker run over a tree stump. He had been doing it every week and somehow he cleared it every time. And then he didn't. You can read the details in my course but I should mention that bent mower shafts are expensive to replace; and the affected mower is never quite the same. Which is why I always recommend only running your mower over green grass. Lawn care should be stress-free. The goal is to create a beautiful lawn for your home or for your clients, not to cause hundreds of dollars in damage.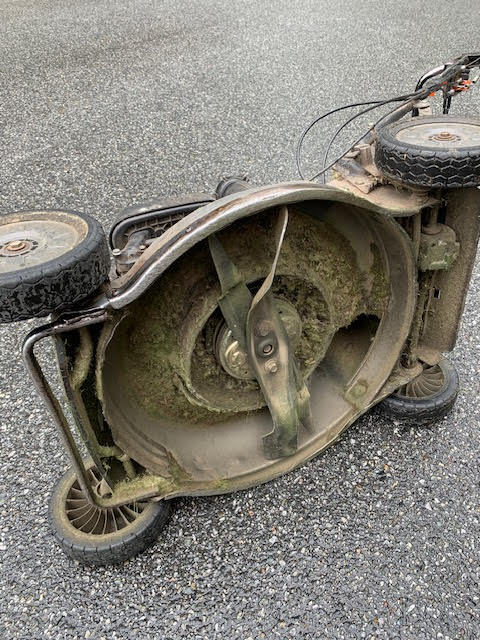 Biggest mistakes
My course covers the biggest mistakes. Some are horrific like bending your mower shaft or scalping your lawn down to dirt. Other mistakes aren't as critical because grass grows back in one week or so. If you cross your mow lines one week, you will get a chance to make corrections the week after. If you run through my course you won't have to worry about mistakes. And it will only cost you $5. Check it out and get ready for next year's lawn care season.
Happy holidays!! I appreciate every single reader of this blog. And check back soon because I will be giving away copies of my latest e-book in January 2024.