I openly admit to quickly scanning my weekly issues of Tri City News and moving on. But, in late January I noticed a great headline. "PoCo wants big boost in trees" , TriCityNews  (Thursday, January 24, 2019, section A9). More trees is like music to my ears.
The Port Coquitlam city council wants to plant 350 trees every year until 2060. This would increase the city's tree canopy from 23.8% to 25% in 41 years.
But Councillor Laura Dupont doesn't think the targets above are ambitious enough. She wants to see a 30% canopy cover by 2035. I love it. If I lived in Port Coquitlam I would vote for Laura Dupont and nominate her for some sort of community award.
Money
The problem with Dupont's target is lack of money. Planting trees is expensive. To raise funds the city will collect $100 from homeowners who cut down trees on their properties. And illegal cutting will trigger larger fines.
Why more trees?
The article doesn't mention why we need more trees. Perhaps it's too obvious. So, why do we need more trees and a larger city canopy cover?
Trees provide numerous ecosystem services for free. A larger city canopy cover would cool down the city in summer which may be critical on a planet affected by Global Warming. Paved cities act as heat islands and green spaces provide cooling.
Last year there were reports from India about a big city suffering, I mean really suffering, through heat waves. Then somebody noticed the complete lack of green spaces. It's a huge mistake to eliminate green spaces from cities.
Trees also remove air pollutants and they produce oxygen. And who doesn't like free oxygen?
Trees also look great. Many tree species are beautiful and they provide food and habitat for animals.
Green spaces also make people happier and safer.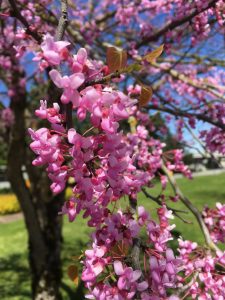 Conclusion
The Port Coquitlam city council's plan to plant more trees every year until 2060 is a brilliant idea. Trees provide numerous ecosystem services for free. I can't wait to see what tree species they plant.