Danger!
Whenever people work with machines there is potential for accidents. This is especially true with ride-on mowers. So, let's get the worse part of this blog post over with.
Ride-on mowers are big beasts that cover lots of lawn in short amount of time. I've been trained on one but I wouldn't want to use it all day, all week. It's a bouncy and often dusty ride.
And you can die when you get too close to edges. I know of two true incidents from the US where both operators got too close to the edge and crashed, strapped to their seats.
One dude drove too close to a creek and flipped his ride-on mower over into the creek. This poor dude never had a chance. He got crushed on the creek bed.
The second dude got too close to a pond but he had a chance to unclip and swim out. Except he wasn't a swimmer and he panicked, drowning as his mower sank into the pond. I learned about this in a Facebook group from his boss. It's pretty sad.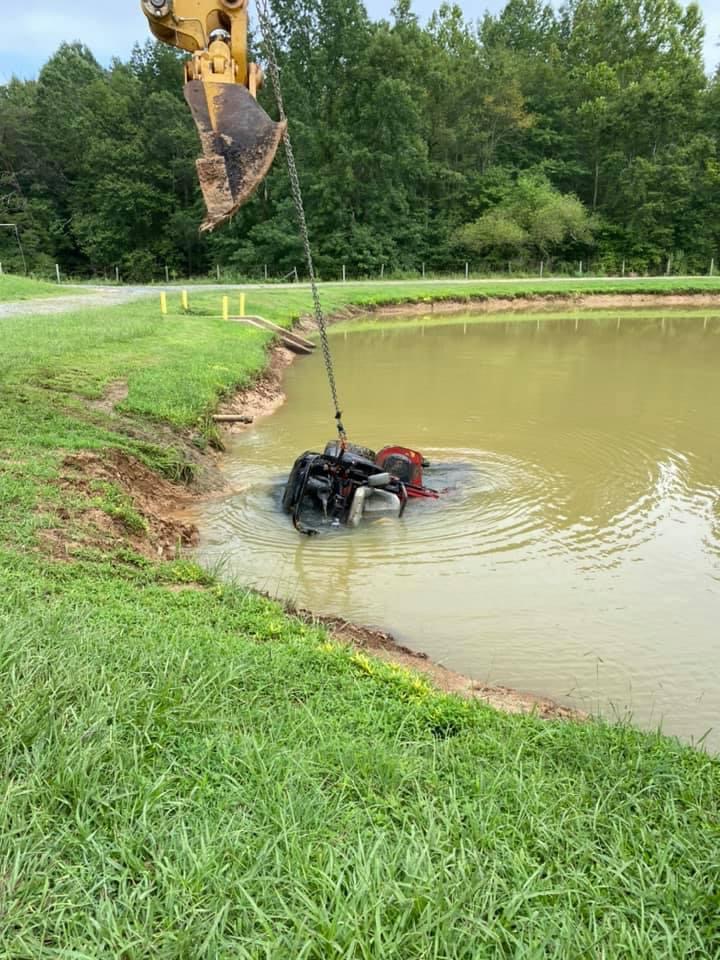 Missing digits!
This next story involves missing digits and it comes from my home province of British Columbia. Now, when I first heard it, it sounded a bit sensational. After all, modern mowers come with safety features like bars that stop the blades when disengaged. Let go of the bar and you should be fine.
Except here we had two dudes who made poor choices while wearing headphones. One (very efficiently) offered to hold the power bar while the other emptied his mower bag and reached in to clean the chute. And that's when the digits on his hand went missing in a flash.
Shocked, the dude screamed his ass off on site, causing a massive, and bloody, scene.
This used to happen with early push mower models where the blades didn't stop when the operator did. New mowers are super safe.
How to stay safe
Yes, you can stay safe in the landscape.
Get as much training as you can and respect all machines and tools on your work truck. Learn to use all of them safely. Ask questions and practice. And watch out for your team mates.
The same applies to homeowners. Before you let your kids mow your lawn, train them well and watch them.
Ask about and identify potential hazards on site and at home. Especially if it's your first visit to the site.
Don't wear headphones while you work.