Time to switch?
Today I got a chance to see and touch the Echo 58v cordless power mower on my visit to the new Foreshore Equipment North Vancouver location. And now I'm considering getting one for my side-gig operation. Not that my old Honda gas-powered beast is falling apart; it's still running well, many years after I picked it up second hand. But I'm tired of sucking exhaust, lifting it and paying for gas. It might be time to switch, if the mower is in stock.
Since I don't mow that much, charging two batteries would be fine.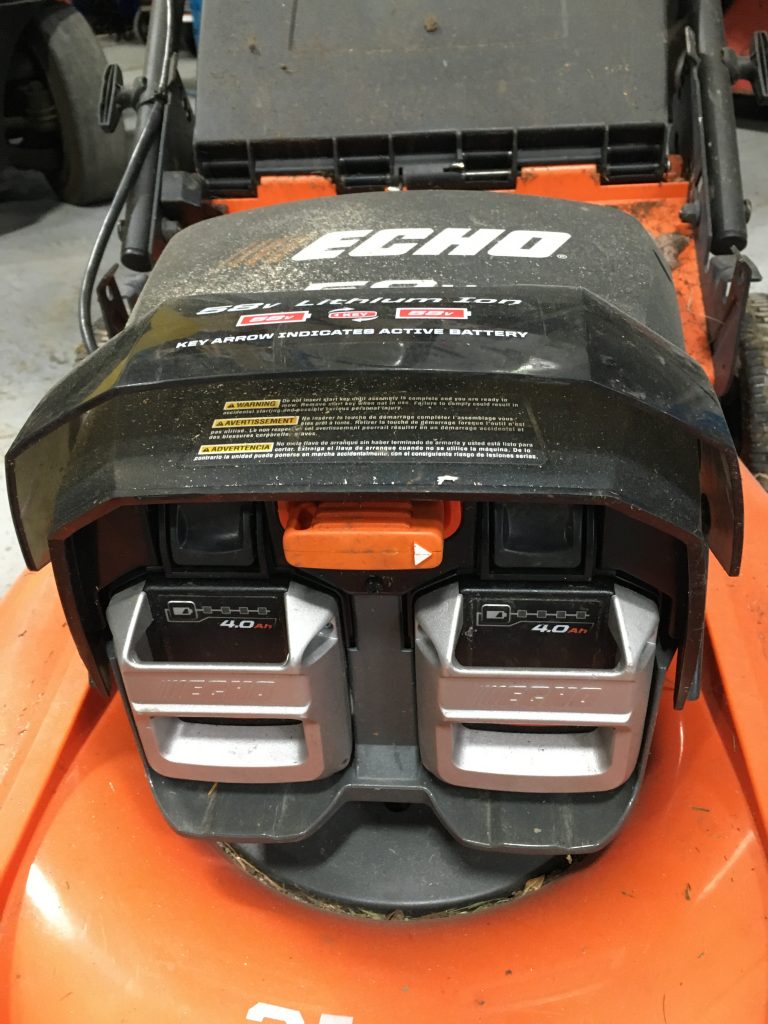 One local landscape company I know has one of these battery-operated units on every truck. Because the mowers are light, they can be used in hard to access lawn areas. Some access is extremely awkward or it requires two crew members. Stairwells come to mind.
Well, not anymore; you can pick this baby up by the handle and go. I tried it and it's really light. It almost feels like a toy.
There are two batteries in front and one simple throttle on the bar. It looks super simple.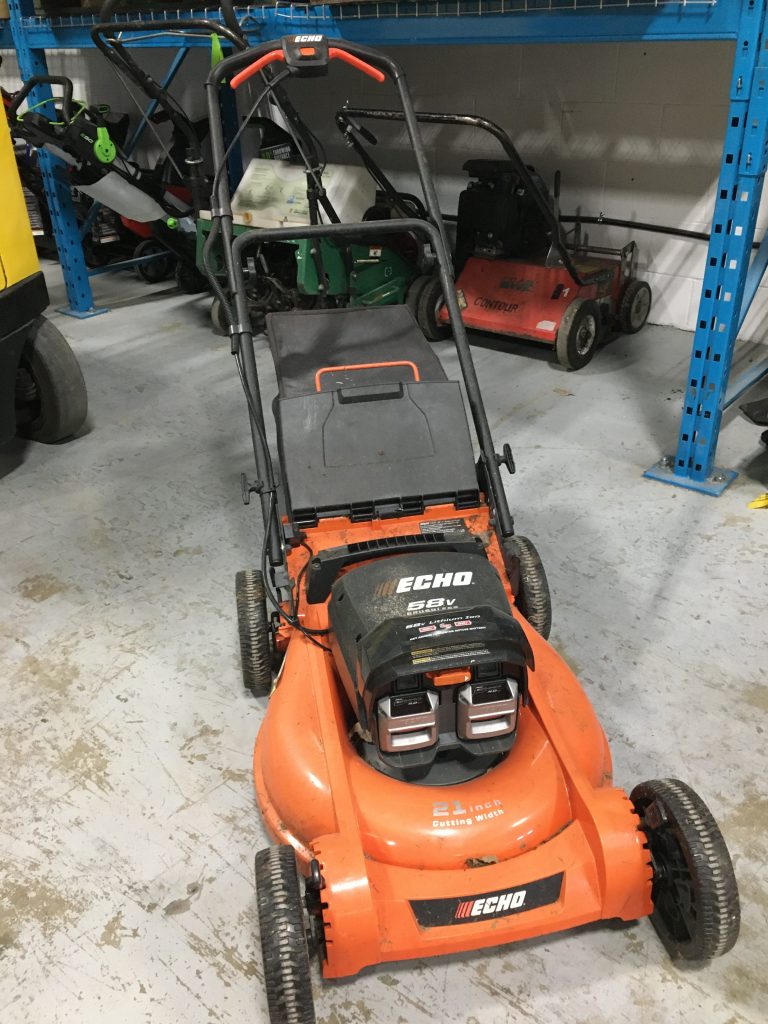 Benefits
As I'm writing this blog post in late February 2022, gas prices in British Columbia are climbing so not having to gas up your mower sounds great. The other, bigger benefit is avoiding unhealthy exhaust exposure. After twenty-two years in landscape maintenance, I wonder if I should have made the switch earlier.
This especially applies to my side-gigs, where I'm in charge. I obviously don't call the shots at my day-job. But why suck exhaust when you're mowing a small patch for your hard-of-hearing 87-year-old client when you could easily pull it off with a mower like this Echo 58v unit?
I also like how quiet it is when you let go of the throttle. Nothing is idling noisily while you try to talk to someone. It gets nice and quiet.
Another obvious benefit is solo lifting. This Echo mower can easily fold up and the lifting is a breeze. Gas powered units can be on the heavier side and that can seriously tax your back if you don't have ramps.
Conclusion
The Echo 58v cordless power mower is decent for commercial operations and perfect for hard-to-access lawn areas. You can easily pick it up which frees up your co-workers and saves your back from pain.
I love the idea of not having to pay for fuel and most of all, avoiding exposure to unhealthy exhaust.
If this unit is in stock, I will consider getting it for my side-gig operation.
Is it time to switch? Contact Foreshore Equipment, the best dealer in the Lower Mainland, and tell them Red Seal Vas sent you.