Details
Yes, it's OK to sweat the details in your garden. I'm writing this blog post in late January, 2022, and the snow is gone so we can do finesse work in the garden. And by finesse I mean clean-ups and pruning.
Since we don't do lawn care in January, there is time to look for blemishes and eliminate them. Here's how a professional sweats the details. Perhaps it will give you a little hint, if you're not sure what to look for.
Cherry suckers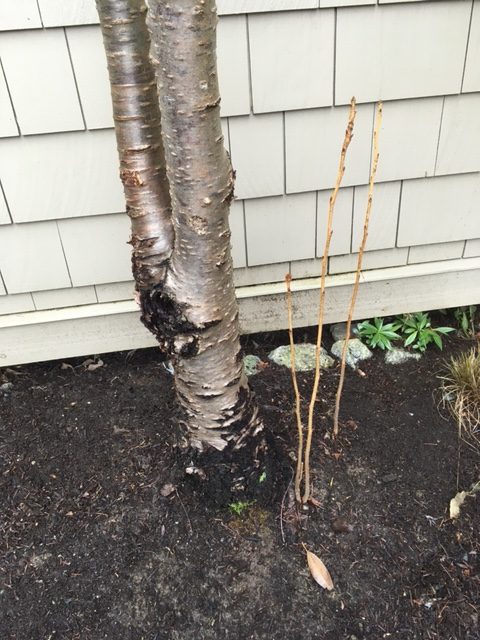 We don't really want these three shoots to get any bigger so eliminate them as soon as you can. This leaves the main cherry and whatever plants are growing around it. Grasses and hostas, I think.
Security signs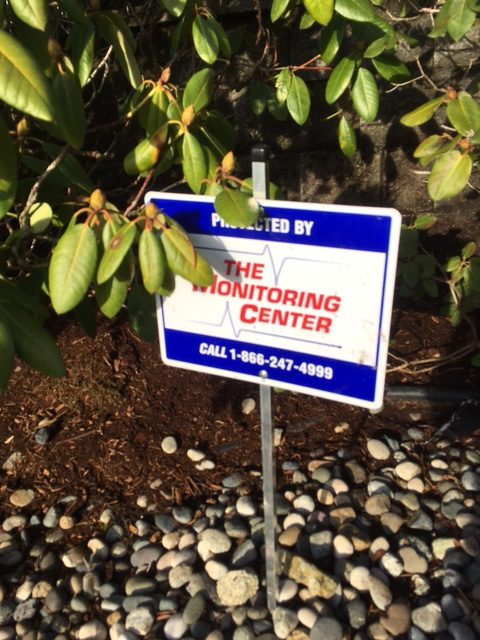 This is another quick job for your hand snips. Remove the rhododendron branches to expose the security sign. There are plenty of flowers up top so don't worry about losing a few flowers; worry about burglars breaking in. It's easy to miss details like this when you're busy mowing.
Forgotten corners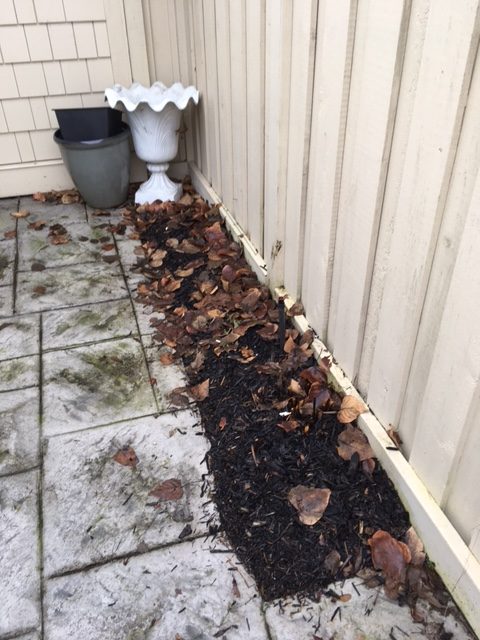 Check every corner of your garden and look for neglected spaces. Here we removed the leafiness carefully, so as not to remove all of the bark mulch. In strata maintenance, it's always good to cover the entire property, not just the high-profile "beauty strip".
Easy clean-up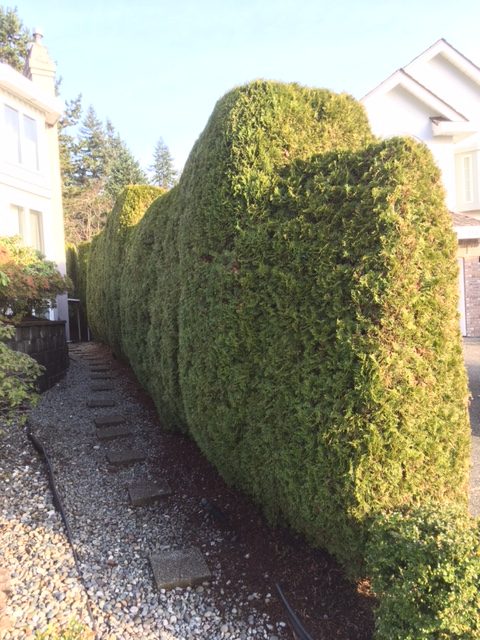 I sheared the side of this hedge; the tops were done by the neighbor who employs a retiree gardener. Do you see how nice and clean the stones are? That's because I put down tarps before shearing. That made the clean-up a breeze.
If you let the cedar clippings rain down on the stones, you're looking at horrific clean-up. Instead, put down tarps and save yourself the headache.
Slow down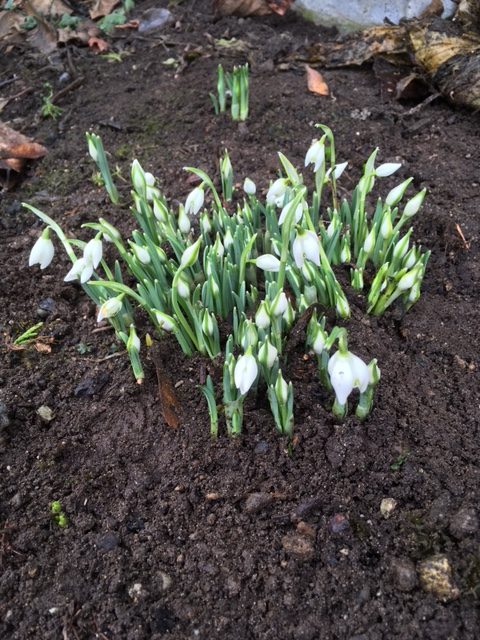 Winter is a bit slower so enjoy the season. Look around, take care of details and take some pictures. Like I did last week when I saw my first bunch of snowdrops (Galanthus). To see them properly, I had to remove spent Hosta foliage first. And I must say, it was a nice hint of spring on a warm January Friday.
January is a slow month in the landscape. Every year I suffer from January blahs but you can still take care of some details in your gardens. Go take a look.