Love at first sight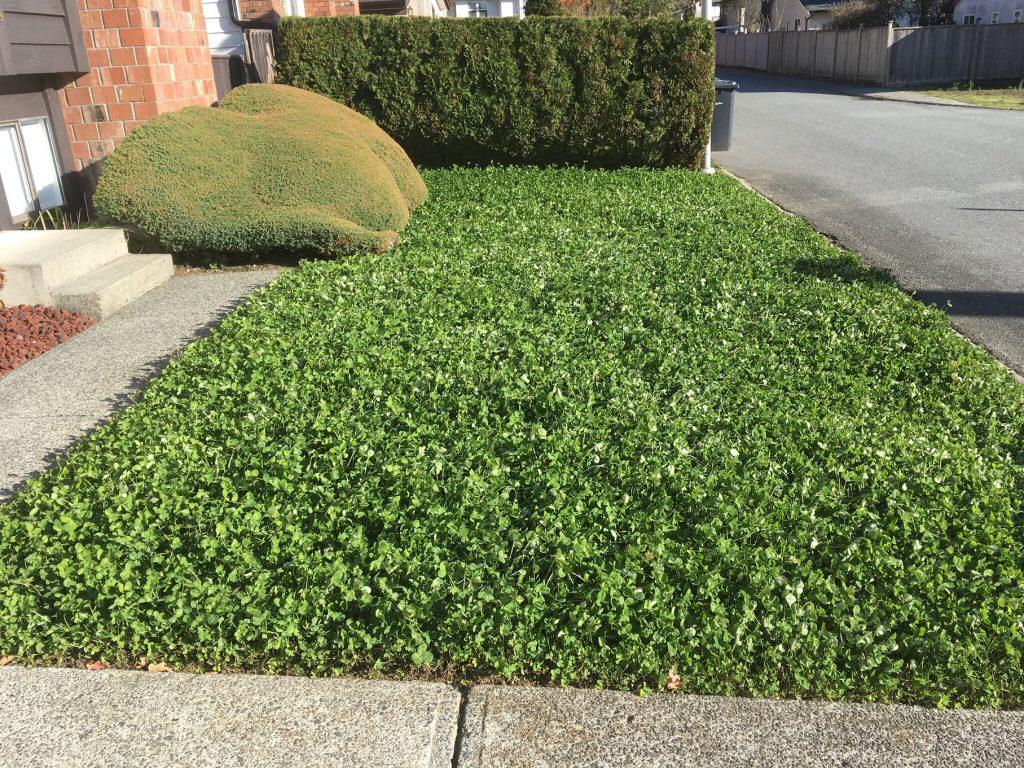 When I saw this clover front lawn a few seasons ago, it was love at first sight. It's fluffy, only requires occasional blade edging to keep it from spilling over, keeps the weeds down by shading them out, and bees love it when it's in flower.
You don't have to mow it or line trim it, it's very low maintenance. I thought it was a brave statement from the owners. I never got to meet them. People are generally afraid of sticking out in the neighborhood.
New owners
Then, months later, I walked by again and the clover lawn was gone. People love green lawns. But if it were up to me, I wouldn't go back. Now I miss the fluffy clover lawn when I walk by.
The new owners overseeded their new lawn and the grass was coming in.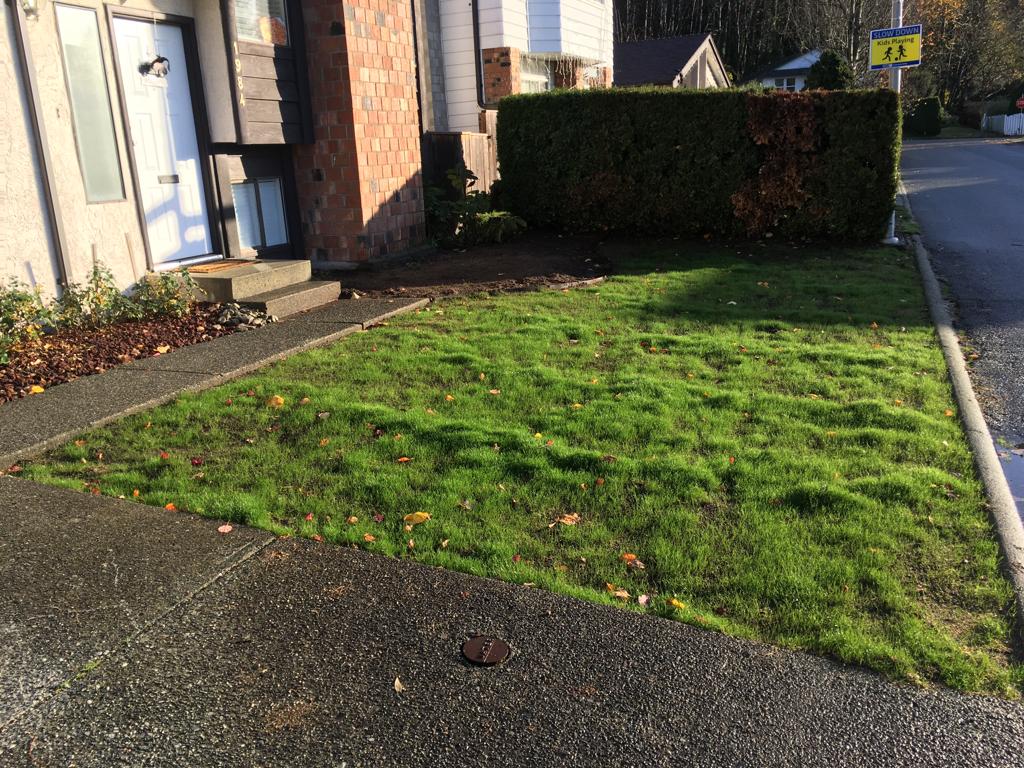 Of course, now that you have a new lawn, you have to do some work. The previous owners must have been busy or away frequently.
Now you have to water and fertilize the lawn; and once it's long enough, you have to cut it. But not too short. Edging is also required to keep the lawn nice and neat. Next spring, they will likely aerate the lawn to keep it healthy. The clover eliminated most of these extra steps that cost money and time.
Fall 2023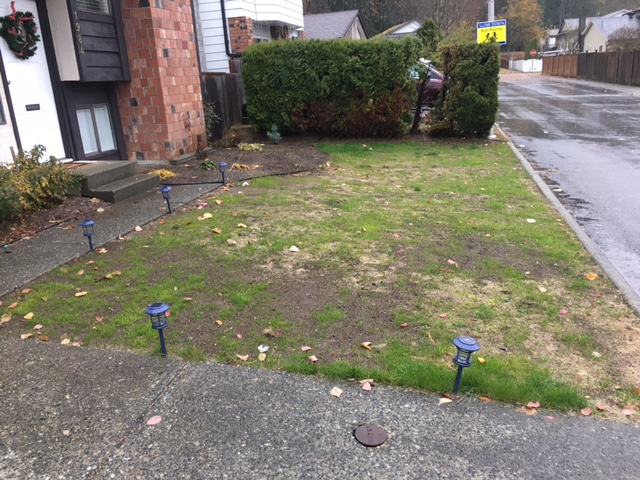 To each his own. If you want a lawn, by all means get a lawn. But when I saw this lawn recently, it didn't inspire me. I missed the fluffy clover. Some people do a mix of the two, grass and clover. I believe this kind of mix discourages the European chafer beetles from attack.
To be fair, I didn't get to see the clover lawn in winter. Perhaps it was a sad, muddy looking zone. I have no idea. I was just sad to see it go. It was my favorite lawn!