I love it when I get to run field tests on my sites by chance. One such test involved used bulbs. This was the question: are tulip bulbs reliable past the first season? Can you use them over and over?
Fall 2019
In late fall 2019, I did maintenance at a small Port Moody, BC, strata (multi-family) site where the garden liaison stopped me. Would I be able to plant her saved tulip and daffodil bulbs in the dead space I was weeding? Yes, of course.
Mass-planting bulbs is very easy. You just dig a hole deep enough to match the bulb size 2.5 times. And that's what I did because there wasn't enough time for individual planting. I find mass-planting better anyway, especially with daffodils.
Always make sure the bulbs are pointing up the right way and try to plant at a consistent depth. This way they will pop more or less in unison.
Pro tip: Try to plant a section by yourself, because your helpers will, inevitably, plant slightly higher or lower. We need consistency so do your section and let them plant other sections close by.
Spring 2020
This is the look in spring 2020. What conclusions can we draw?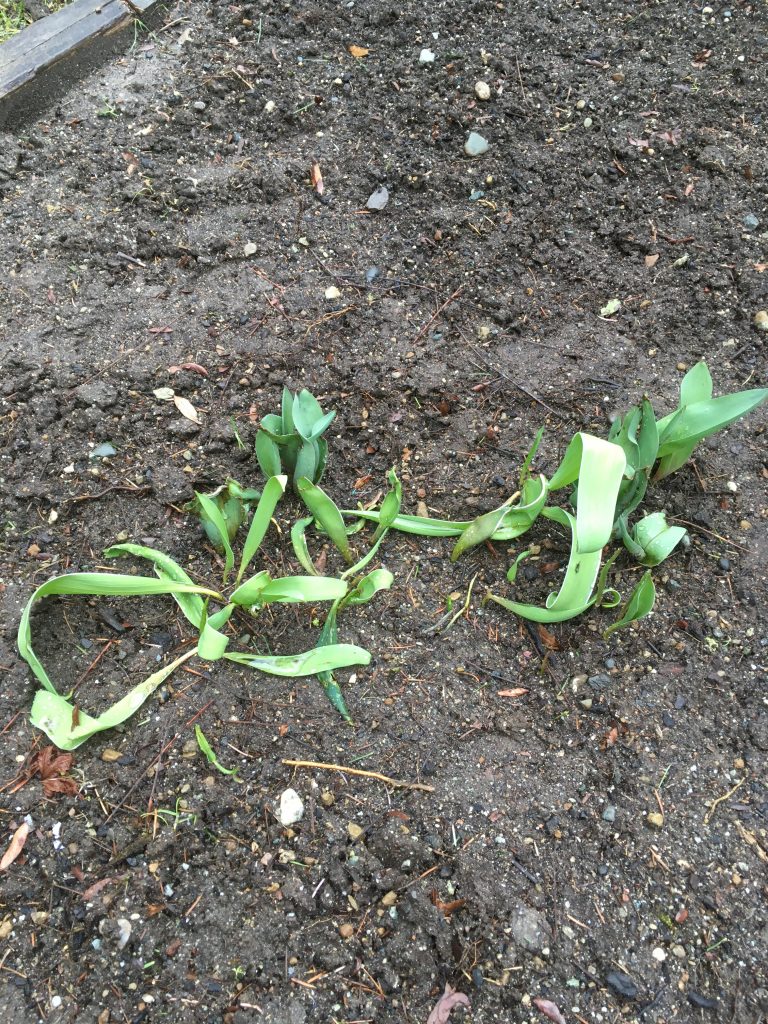 A) Tulip bulbs are not reliable past one season. They may or may not pop and this test proves the point. So, why not toss the tulips and design a new display every year? The bulbs aren't expensive and you'll get to have more fun. Like me.
This is what happens when you read too many magazines. As soon as I saw the row of Mexican feather grasses flanked by deep purple tulips, I was hooked. Sadly, my humble patio only allows small pots so I created just one.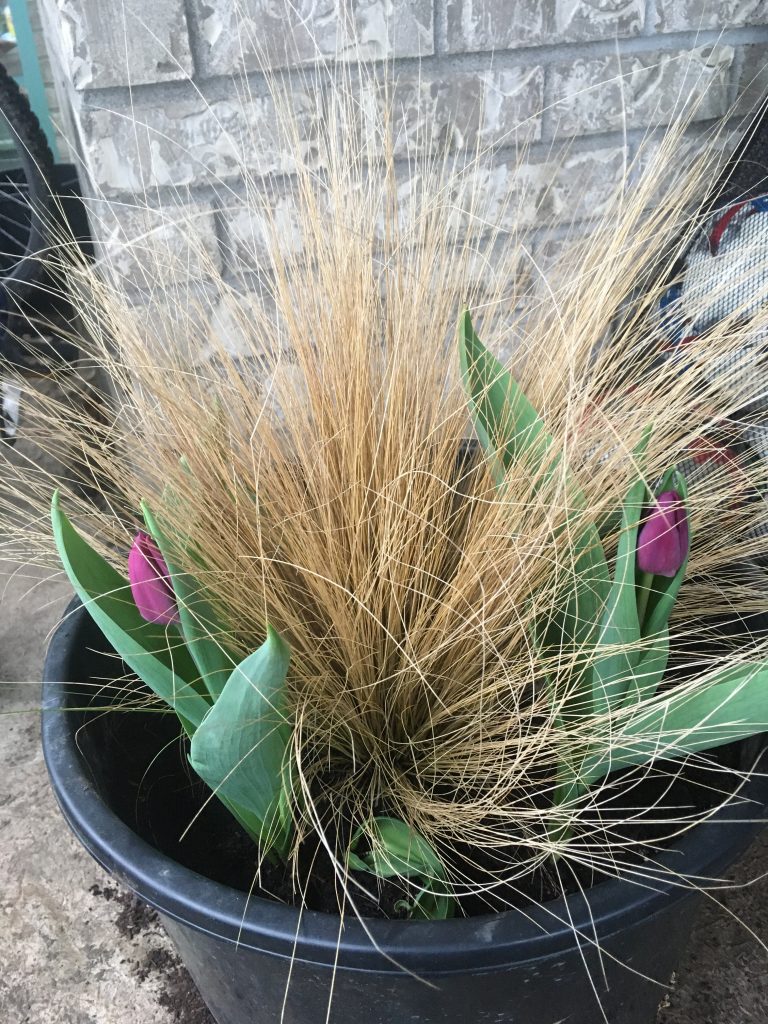 See, you can have lots of fun with new tulip combinations.
B) Daffodils are rock stars. They look good in my test plot and they will continue to pop every year unless something crazy happens to them. Daffodils, unlike tulips, can be naturalized. I even found some daffodils in the woods recently, where they were left for dead by careless gardeners.
Pro tip: Never discard unwanted plants in the woods. That's how plants turn into invasives.
Conclusion
Get one good show from your tulips and toss them. Then design a new display for the following year. This way you'll get to have more fun and you won't have to worry about all of the tulips looking great in season two.
Keep all daffodils.