Today was the first mow day of the season and it was surreal. With the novel coronavirus raging around the globe, I had to take precautions like never before. My mouth was covered by a mask, my hands were washed and covered in clean gloves, and I kept everybody at least six feet away.
By the time I got home, my in-box was full of messages encouraging me to stay home.
White plants
Everywhere I went this morning, I saw white plants and they lifted my spirits. So, let's take a look at five species and see if you know any of them.
Azalea (Rhododendron sp.)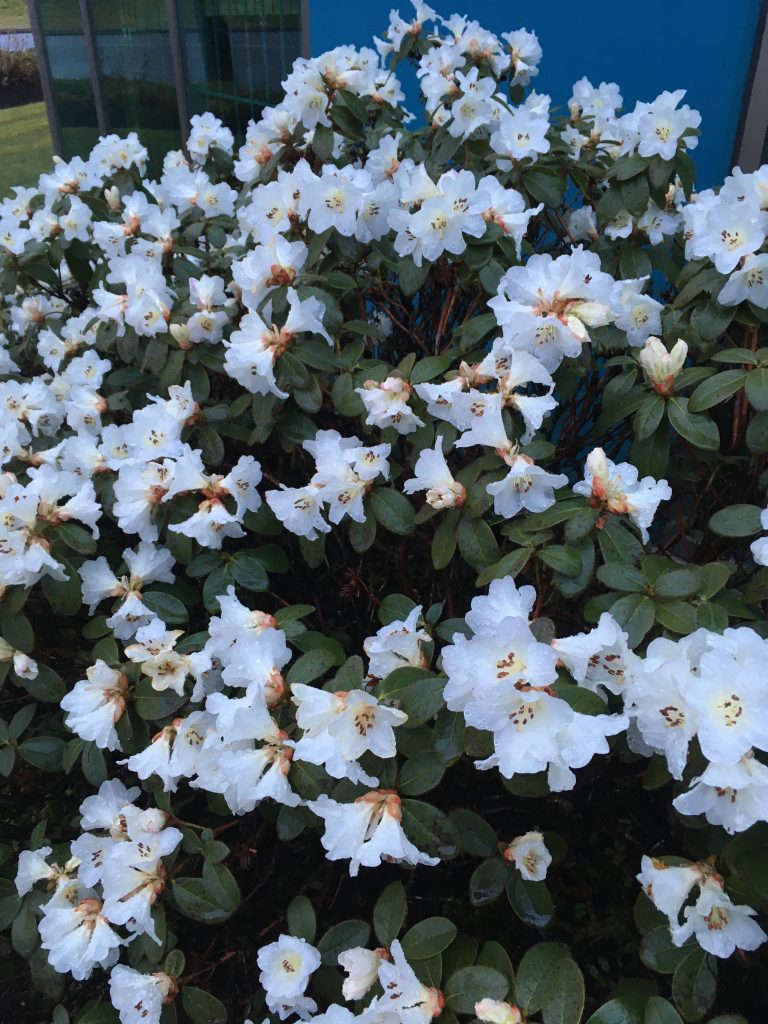 Azaleas are everywhere in our West Coast landscapes and for a good reason. They look great when they're in bloom.
Pieris japonica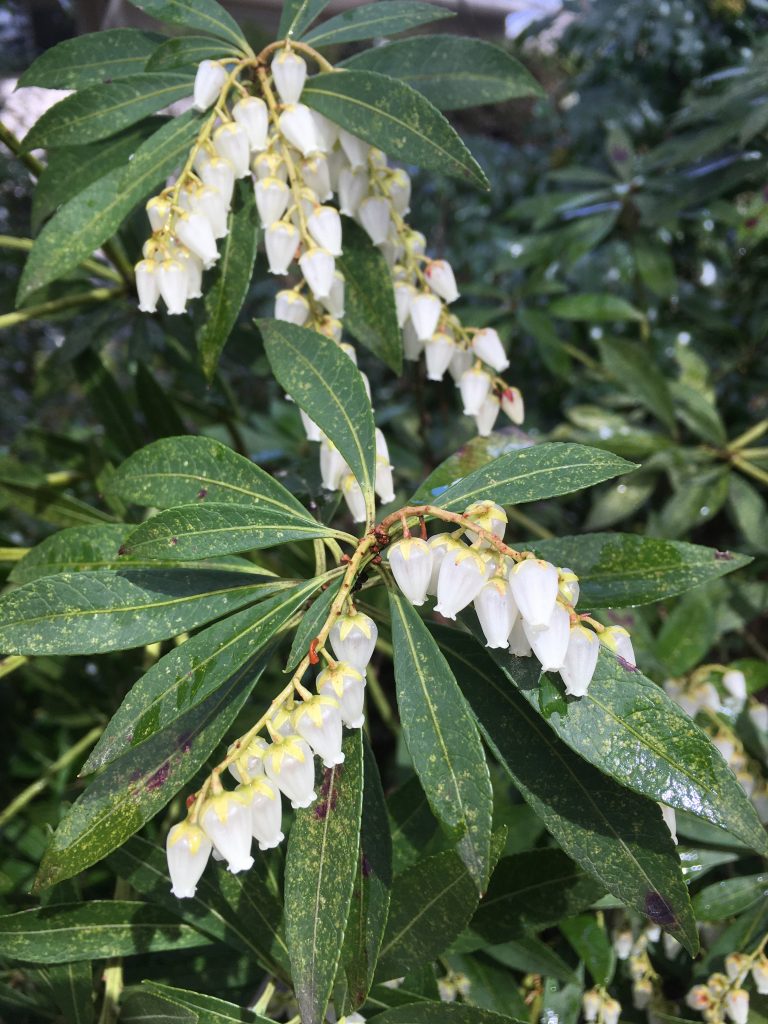 This is another well-known shrub in our landscapes.
Ribes sanguineum (Currant)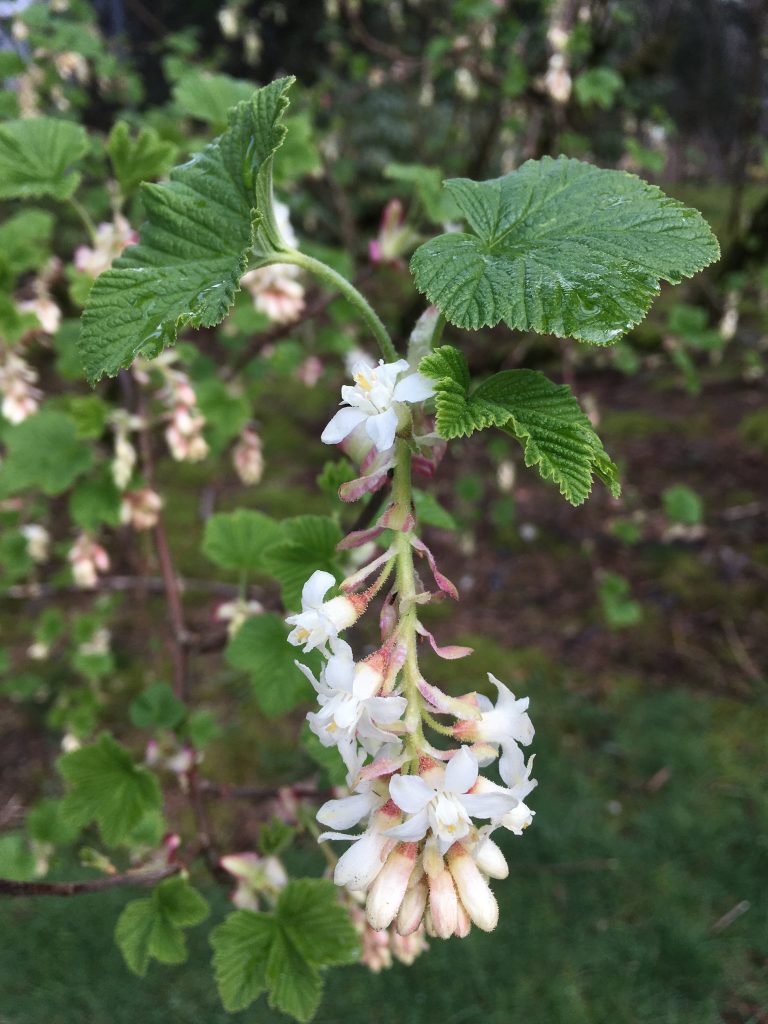 This white variety isn't as common as the pink one but perhaps it should be. Currant pops in early spring and is also well-known.
Oemleria cerasiformis (Indian plum)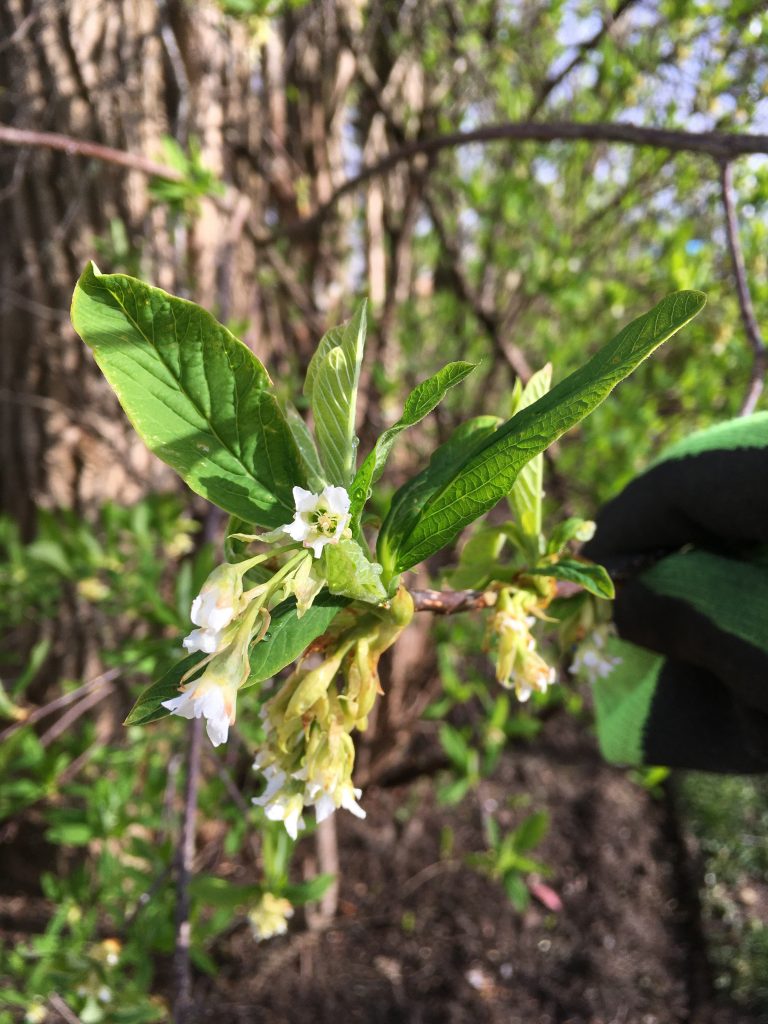 Indian plum is a native plant and the blooms will eventually turn into edible berries. It brightens up the landscape nicely at the moment. You can read my blog post dedicated to this native shrub with additional pictures.
Pyracantha coccinea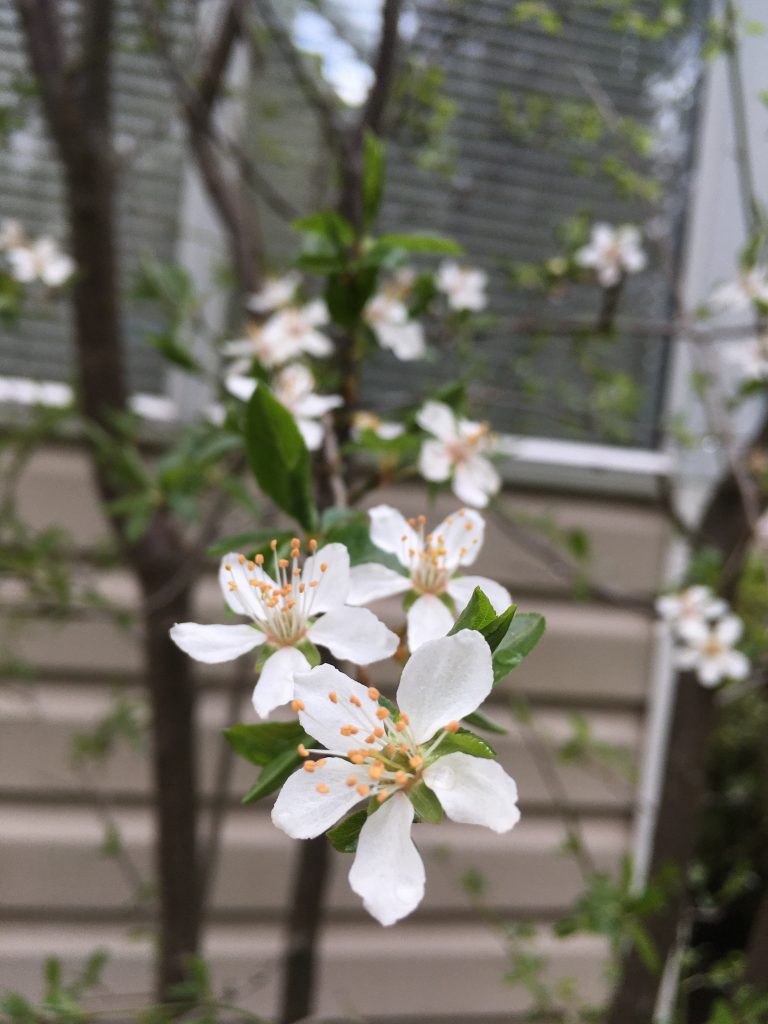 I saved the toughest plant to identify for last. When I shot the picture I wasn't completely sure what it was. Then, I noticed the familiar skinny and super sharp thorns. Ah, yes, firethorn. I know it intimately from pruning and moving it.
The thorns are so annoying, I was once asked to plant Pyracanthas by a parkade which suffered from frequent break-ins. I never heard back if my plantings actually deterred the bad boys.
If you don't recognize the white flowers, don't worry. I'm sure you've seen the orange clusters of berries that come later.
These are strange times for the entire globe but in the landscape there are always elements that can lift your spirits. Like my white morning.
For now, medical experts recommend that we stay home.