Scanning your sites
Whenever I'm sent to a site after several months, I like to take a walk around and catalog any blemishes I see. This is especially easy to do in late winter when it's already nice out but lawn care hasn't started yet. I did this recently and this blog post will show you some of the details I found.
Broken branches
I detest having broken branches on shrubs or trees. It can invite disease into the plants, and it looks awful. One broken Witch hazel (Hamamelis x intermedia) branch was right in the middle of a high-profile corridor between two buildings.
Since the cut was too large for my hand snips, I waited until I was able to retrieve a hand saw from the my car. I could have tried it with my hand snips, but blowing my wrist is a bad idea. It wasn't an emergency; safety first.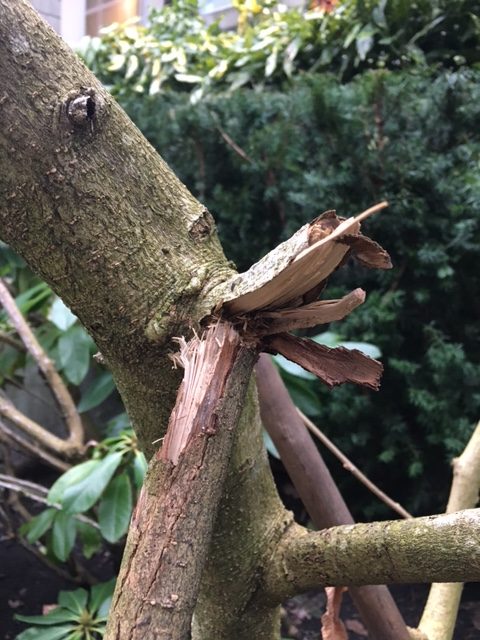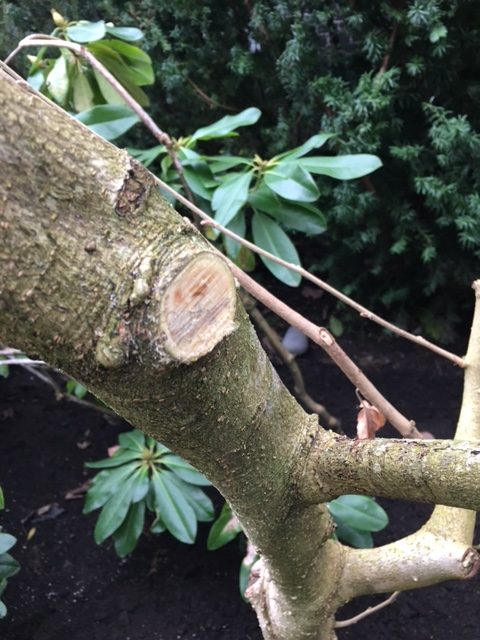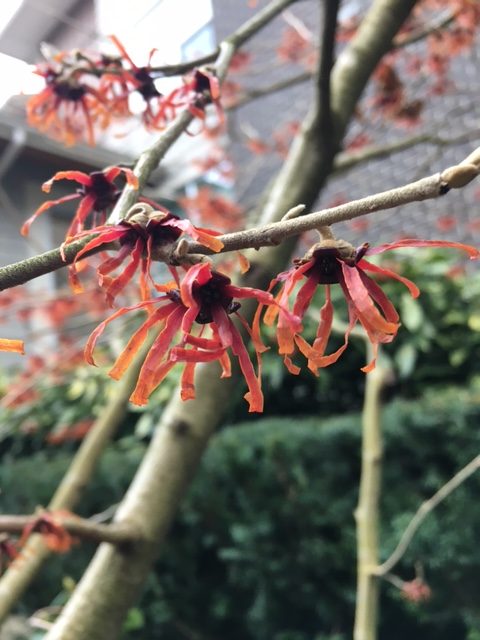 Groundcover in check
Groundcover plants do what they're supposed to: they cover the ground so weeds don't move in. Left untouched, some groundcovers grow out of bounce. That's what happened with Rubus climbing into Rhododendrons.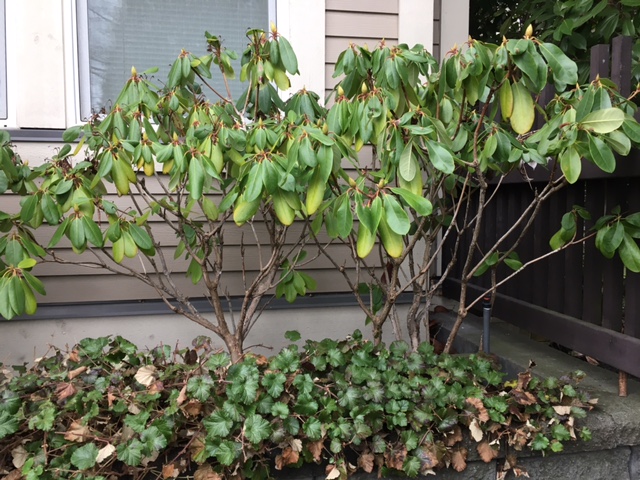 It took only a few minutes and it looks better. The Rubus is cut back down to its grouncover function and the Rhododendron is left unmolested.
Missing ivy
This third example makes me mad because it could have been prevented. Last year, someone made the strange decision to remove ivy (Hedera helix) from this power box. I wrongly assumed that something else would replace the ivy.
That's why I shook my head last week when I had to weed the now bare ground. I knew it would come to this: nature hates bare spots. Weeds move in and have a great time with plenty of sunlight reaching them. It wasn't that easy for them when ivy still covered the ground. Groundcover plants cover ground; they look good and they prevent unwanted plants from moving in.
The power box looked much better surrounded by ivy. Only remove it if you have a good plan for the spot. Bare ground is the worst option.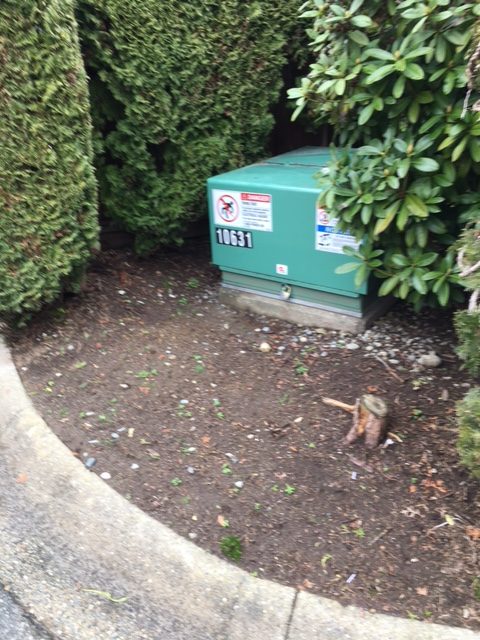 Late winter details
Late winter is a great time to scan your gardens for blemishes like the three mentioned above. It's already nice out but lawn care hasn't started yet. So, take the time to identify and eliminate little blemishes from your gardens.