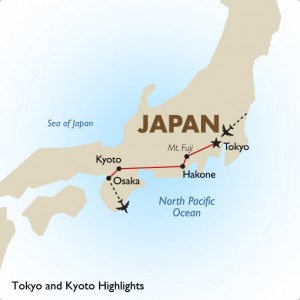 I met Atsushi, a 20-something Japanese guy, at a Burnaby landscape company and we did a few weekend sessions together. He went through years one and two of the apprenticeship program which I thought was a great idea. Then, he surprised me (and his boss!) with his decision to move back to Japan. Specifically, to ancient Kyoto to work for a great company. Kyoto is a must-see place with its many temples and shrines. The fall colors are so spectacular, my in-laws visit there every fall! And rumor has it that Kyoto gardening companies are a bit high on themselves because they operate in such a spectacular setting.
I took the liberty of asking Atsushi a few questions.
V: What are the biggest differences between your Burnaby landscape company and your new one in Kyoto?
A: We don't use hedge trimmers and prune with hand pruners instead. We also don't use blowers. We climb trees even if they are over 10 meters high. We prune and take care of our trees; we don't call tree service companies for help.
V: What does your typical day look like? Hours, breaks, etc.
A: I work 8hrs. 10 min breaks at 10am and 3 pm. 45min lunch break.
V: Who are your clients?
A: Residential, temples
V: Are young people entering the trade in Japan?
A: Yes, there are many young people in the trade.
V: What is the average monthly salary?
A: The average is lower than in Vancouver.
V: Are jobs available?
A: It depends on the company.
V: What is your biggest challenge right now?
A: To work in a completely different environment.
V: What is it like living and working in ancient Kyoto?
A: It's only been two months so I don't know yet.. but I'm very happy to be able to work in Kyoto.