The problem
This same scenario replays itself over and over: I am on site to execute a simple lawn cut and the homeowner has questions, like what to do about his tired beds. Can I help? Of course I can! I love to help and solve people's problems. It's a simple two-step process which requires a bit of time and money.
The front beds were weedy and had so little soil in them they were showing landscape fabric. This made them extremely difficult to weed but with the right tools, it was a quick two-hour session.
Very few people enjoy garden weeding. This applies equally to homeowners and professional landscapers. But Red Seal Vas loves side-hustling and his kids often require food and new apps. I will weed for cash.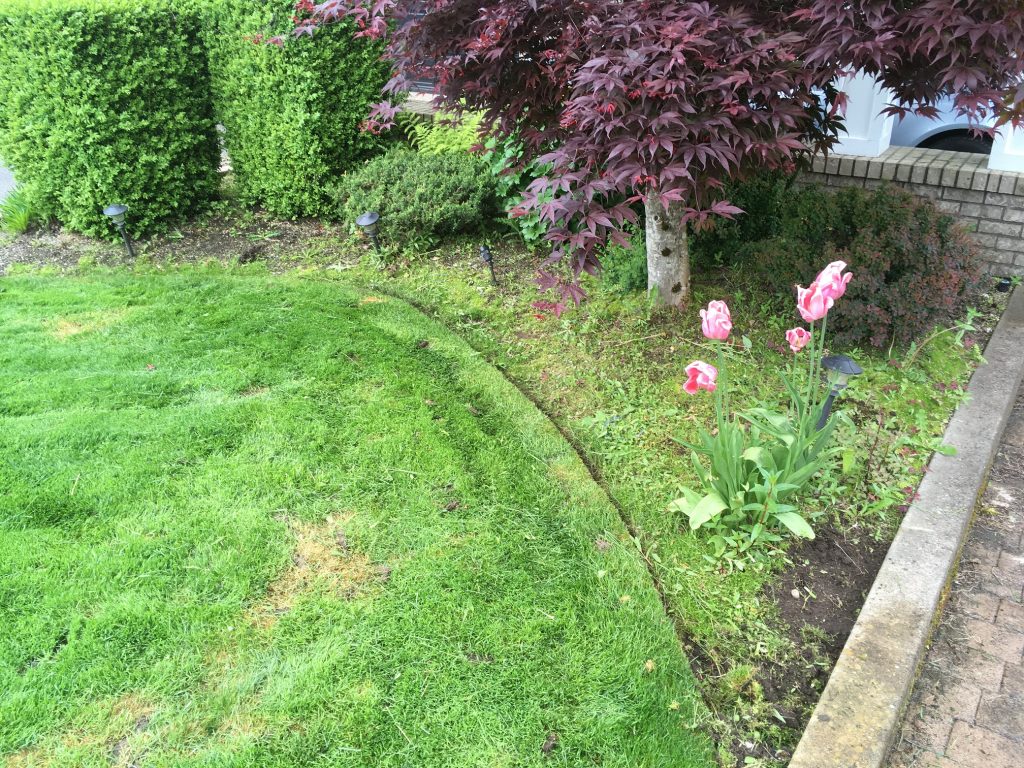 Weed like a pro
Let's get this straight: weeding is done with tools and on your feet, unless you're picking huge trophy weeds. Huge weeds must be hand picked.
Normally I like to use a four prong cultivator to uproot weeds and then a rake to remove the green waste. I try to remove very little soil but I don't always succeed. In this case, the homeowner's landscape fabric made cultivation difficult so I used a Dutch hoe to slice the weeds off.
Now, what do you do once the beds are clean? The answer takes us to step two.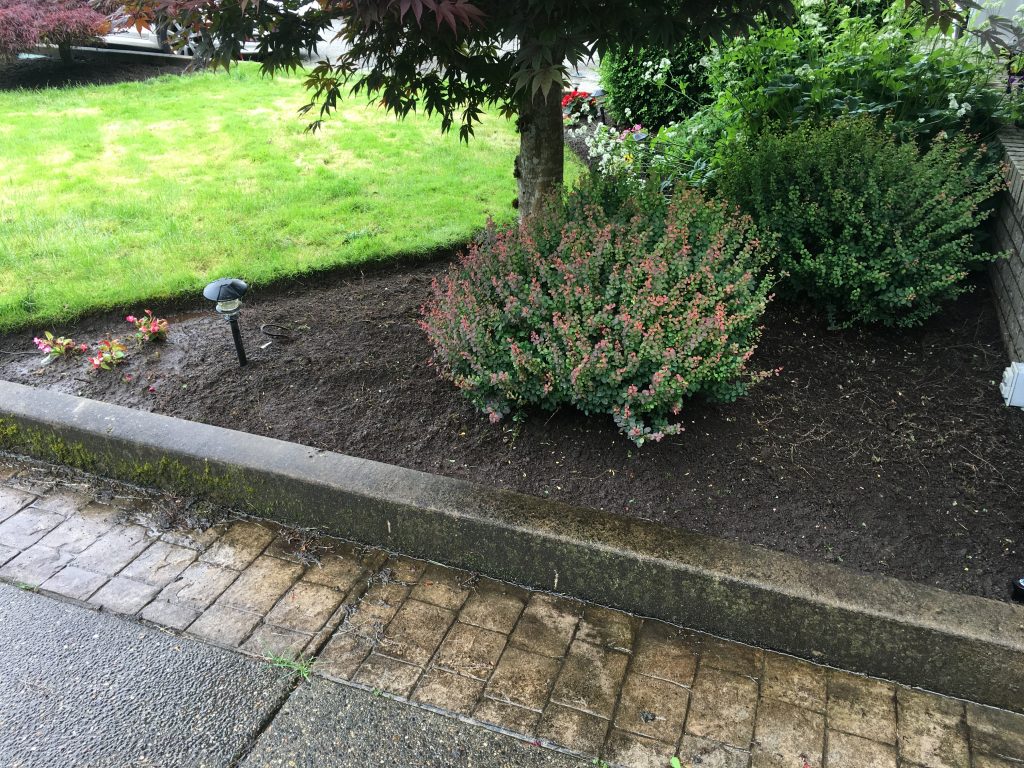 Step two
In step two we had soil delivered from Meadows Landscape Supply in Pitt Meadows, BC. Two yards of lawn and garden soil mix delivered to the drive way. The soil will cost you roughly $30/yard, plus delivery. Warning: the delivery isn't cheap.
I'm proud to report that my two yard estimate was dead on; and so was my installation time. Remember, I'm doing a side-hustle after hours, not a regular by the hour job, so I quoted a price for the install and banged it in 75 minutes.
The soil will settle but everything got covered in a few inches of fresh soil giving us an instant dark, sharp look. The plants will also appreciate it; and any future weeding should be easier. And the weeds will come back, eventually. Wind and animals import seeds all the time. But for now, any weeds I failed to uproot are buried under fresh soil and deprived of the light they need to thrive.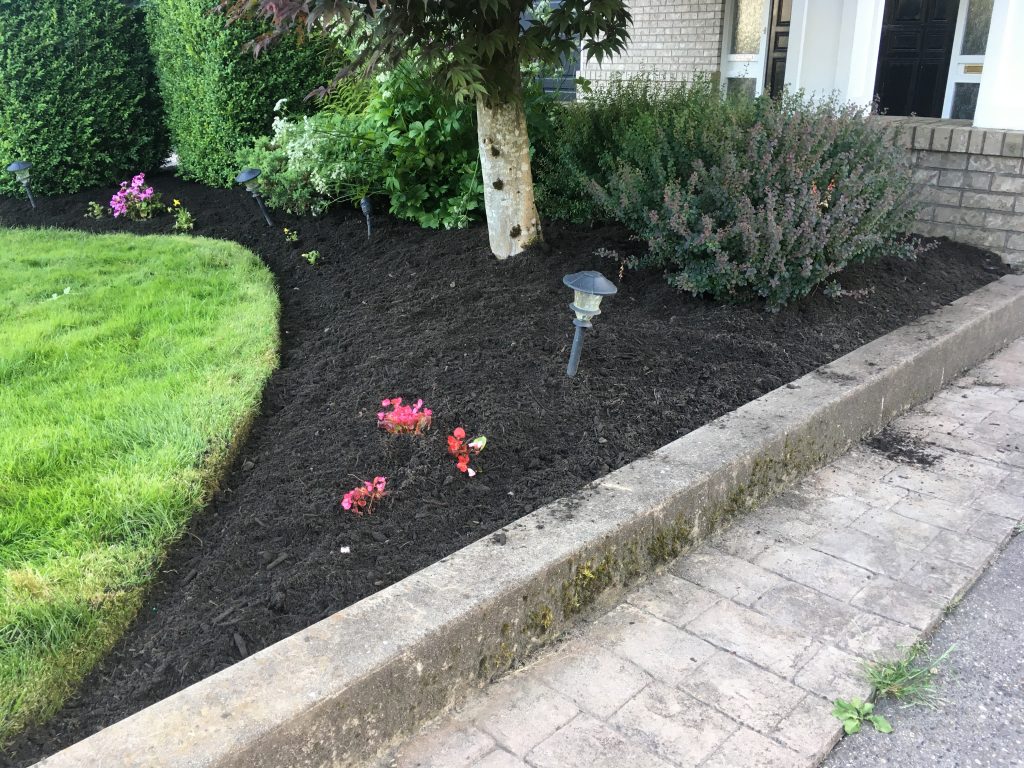 Easy upgrades
Don't be afraid to upgrade your garden beds. All you need is some tools, time and a bit of cash. In this project, it took me two hours to weed the beds and 75 minutes to install the soil. And now when the homeowner comes home, he's greeted by dark and fresh-looking beds. And I can afford to buy new apps for my teenagers.