Intimate knowledge
I got to know stake pounders intimately when I went through the Landscape Industry Certified program. Recall that stake pounders are metal pipes with handles, closed at one end. Just pop the end of your wooden stake in and start pounding it in.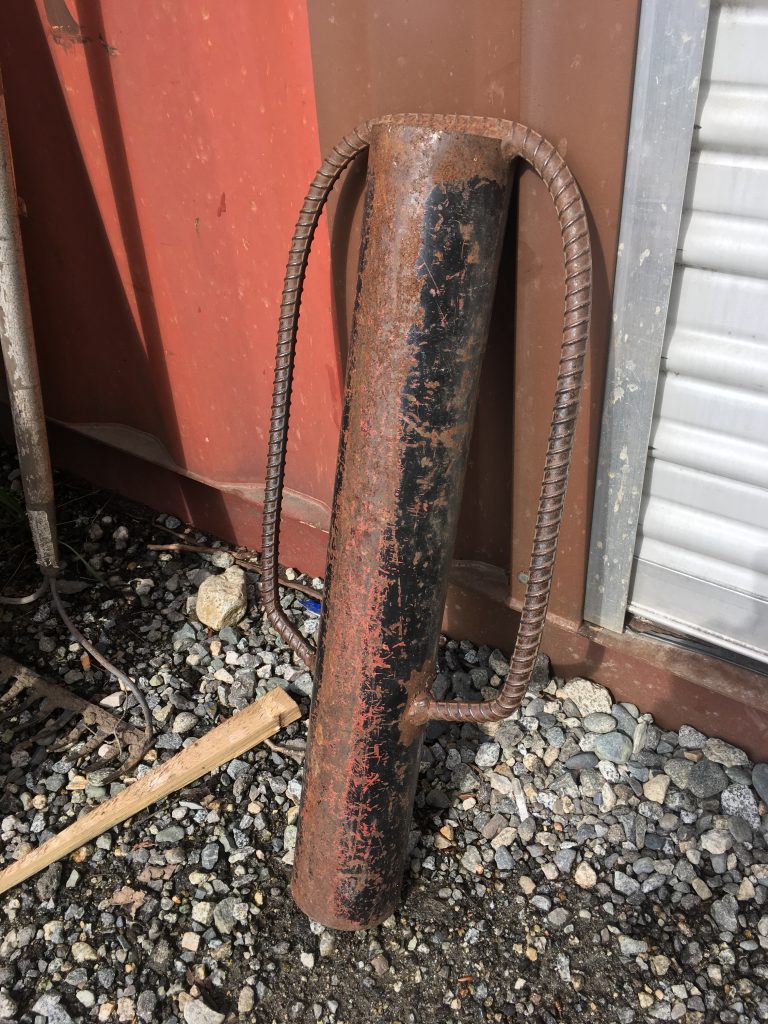 Station master
I had to do the planting and staking practical station test three times! Years later I can joke about it but at the time, failing meant waiting for six months until the next test day.
Note that the practical exams are now scored from video footage captured by your employer. The twice a year testing days are long gone. Visit the Canadian Landscape Nursery Association for details.
One of my fails resulted from not wearing ear protection. Ouch. I was so nervous and caught up in procedures and time limits, I didn't even notice the pounding noise. Ear protection during staking is mandatory. It is loud.
The other critical issue is the height of the stake pounder. The rule is that it can't ever reach over your head. Even if you have a hard hat. But this wasn't a problem for me until I became a judge.
Vas arrives
When I became a landscape judge, the CNLA got me to judge the same planting and staking station. Sweet! I was ready for it but not for failing people. Some of the candidates went overboard, raising their stake pounders way too high.
I could see my judge-mentor watching and fuming from a distance. And at the time I thought she was a bit anal. I don't anymore. She was right. I should have raised my red flag and send them packing.
Careful!
Last year I heard a nasty story that changed my mind. An experienced landscape company owner had managed to crack his skull with a stake pounder. He survived but he couldn't work for a long time and who knows how the accident will affect his brain in the future.
Then today I heard about another landscaper breaking his neck with a stake pounder. Ouch.
If I ever meet my cute landscape judge mentor again, I will quietly apologize. Stake pounders are dangerous metal pipes that should never be raised above your head, even if you have a hard hat on.