Calm down!
When apprentices heat up WhatsApp with messages about tree bark, I laugh. It means they still need to spend more time in the field. That's why the Red Seal program involves school sessions and time in the field. It's difficult to pass the trade exam without experience. And London plane (Platanus x acerifolia) trees are part of that experience. She's on the right track by asking questions.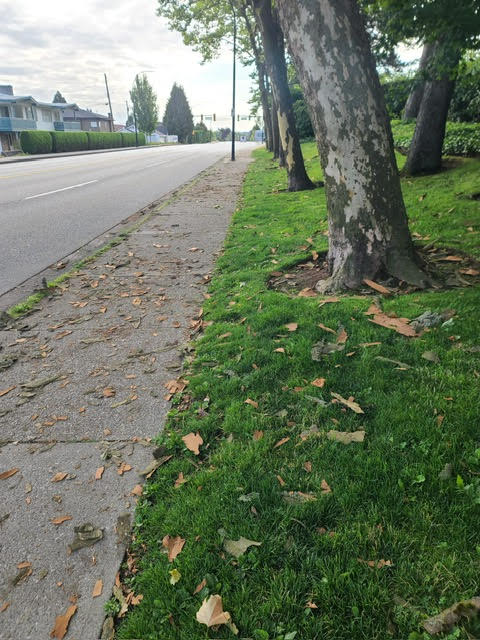 What about the bark?
The bark on London plane trees is extremely attractive. I have these trees across the street from my place and when I walk by, I peel off some of the bark for the fun of it. I have no immediate use for it. It's just a bad habit.
Now, should our apprentice worry about the bark on the ground? Or, would it make more sense for her to worry about the sidewalk crack weeds and weeds in the tree wells? The lawn could also use a blade edge; that's what any good landscape manager would notice. It's important to cover everything in the landscape.
Of course, there are times when the trees may be diseased but London plane trees shed bark all the time. One reason is renewal: old bark peels off to make room for new, beautiful bark. Another reason is defensive: protect against invading parasites and fungal diseases.
Seed balls
I know London plane trees well because they- they only!-make me cry when I get close to them. I don't suffer from any allergies but pollen from the seed balls and bark makes my eyes water. In a big way.
The seed balls are as attractive as the bark. They have a hard core to which are attached seeds, making a round seed ball.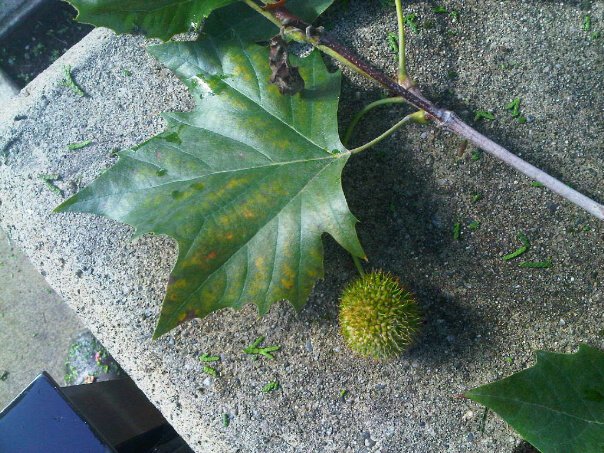 Conclusion
If you see your neighbourhood London plane trees shedding bark, chances are they are just renewing their bark or defending themselves against diseases.