Easy delegation
Delegation can be super easy, if you do it right. In this blog post I obviously use a landscaping example, but it applies to other industries as well. The key is avoiding micro-management. But first, let's consider my situation.
I had an open, leafy field and planted beds with a high-profile walkway running through it. Now, with the snow gone, it looked awful. It needed a quick blow but I had other, more pressing tasks to attend to. Backpack leaf blowing doesn't have to be done by managers. We can easily delegate tasks like this.
The helper
Since I didn't ask my helper for permission to talk about him, I will have to disguise it a little bit. If you read this, and think it's about you, you're mistaken. It's just coincidence.
So, my helper isn't a star on staff. He does his job at barely acceptable speeds, doesn't stress and therefore, rarely looks like he's out of breath. Think of him as a reliable drone. He shows up on time and does his job.
Knowing all this, I walked him over to my leafy park section and went over his task. Since the leaf pick-up afterwards would be up to him, we brought a tarp and a rake. Walking back and forth is inefficient so don't do it.
I explained what I needed him to do: blow the entire area and make one or two piles for pick up. I also showed him the boundaries to avoid blowing neighbourhoods we don't maintain.
Then, I let it go and walked away.
Don't micro-manage
Avoid micro-management at all costs. Standing there and pointing to every leaf he missed wouldn't make sense. Good or bad, the worker needs to do his work and learn from the feedback he gets. My worker isn't a new landscaper; he has experience. But, sometimes, he gets treated like a new guy.
And to provide feedback, I had to go back later to check his work. And I'm happy to report, it was totally fine. Which is what I told him. The park was blown clean and the tarp was full of leaves, ready for pick-up by the road. Case closed.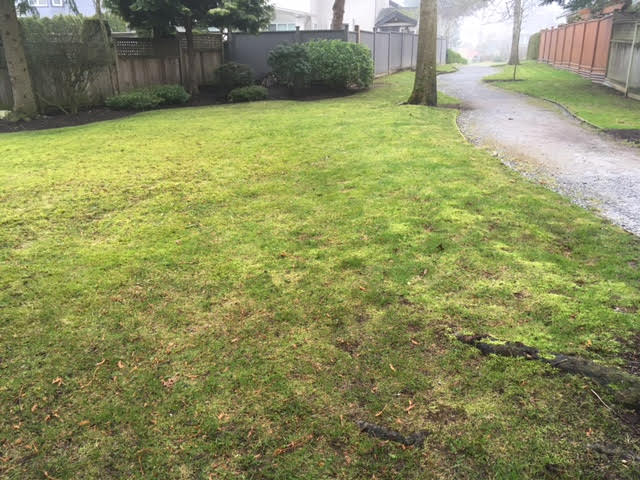 Conclusion
Don't be afraid to delegate tasks to others. When I show up on sites to help my foremen, they're never shy about delegating the worst tasks to their manager.
Explain the task, show them the area, give them time parameters and walk away. Let it go. Trust them to do their job. If they mess it up, they will learn from it. If they do it well, they will appreciate the autonomy and extra fun. That's why we have to give feedback.
Micro-management would just suck the life out of their work day. Avoid it.