It was fun to observe some of our common plant species covered in frost. How many of them do you recognize? I suggest you look up any that are new to you and learn more about them.
Acer ginnala (Amur maple)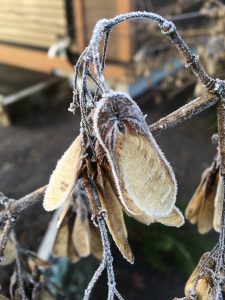 Viburnum davidii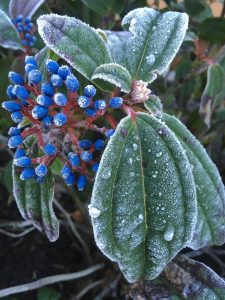 This is a common landscape shrub in the Lower Mainland. The berries are attractive. Hand prune when required. When it's this frosty, just enjoy the view.
Skimmia japonica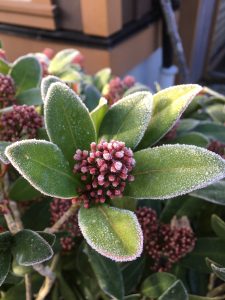 Symphoricarpos albus (Common snow berry)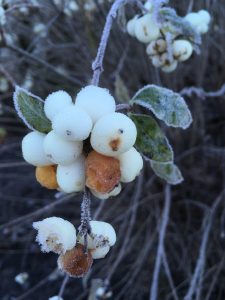 This is a native species and birds love it.
Imperata cylindrica (Japanese blood grass)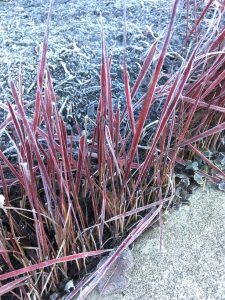 Hydrangea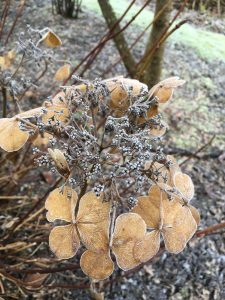 Some people deadhead their Hydrangeas and use the flower heads in vases; some people leave the spent flowers on so they have something to look at in winter.
Crocosmia 'Lucifer'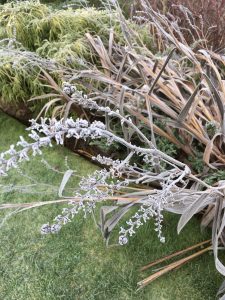 This perennial should have been flush cut at ground level weeks ago. I don't find it attractive, even when it's covered in frost.
Gaultheria shallon (Salal)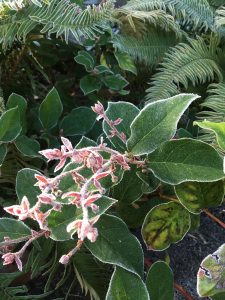 Liquidambar styraciflua (Sweetgum)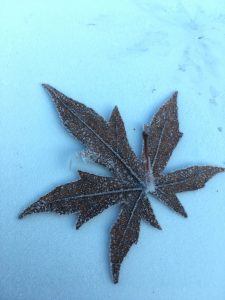 This is a common landscape tree and a nice alternative to maple trees.
Parrotia persica (Persian ironwood)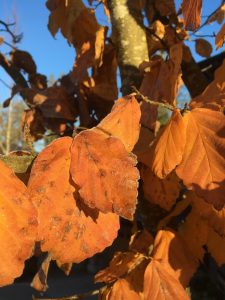 This is an attractive landscape tree with great fall colours.
Cotoneaster salicifolius var. floccosus (Willow-leaf cotoneaster)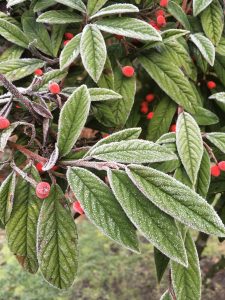 Ophiopogon planiscapus 'Nigrescens'   (Black Mondo grass)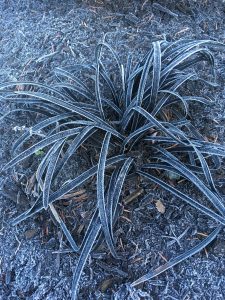 What plants did you notice on your walks and in your own gardens?