It's loud out there
Landscapers are constantly exposed to noise from mowers and small engines so hearing protection is mandatory. All landscapers in British Columbia are required to wear hearing protection and, in the field, I insist on it. And yet, many times young dudes opt to keep in their headphones which just adds to the noise.
As I make my way through my 21st season in the field, I notice my hearing slipping ever so slightly. One hint is people telling me to stop yelling. So, hearing protection is a must for me. Of course, I have a problem on very busy days; I tend to leave my ear muffs on site or in someone's truck. This is why I found myself at a safety store recently looking for new ear muffs.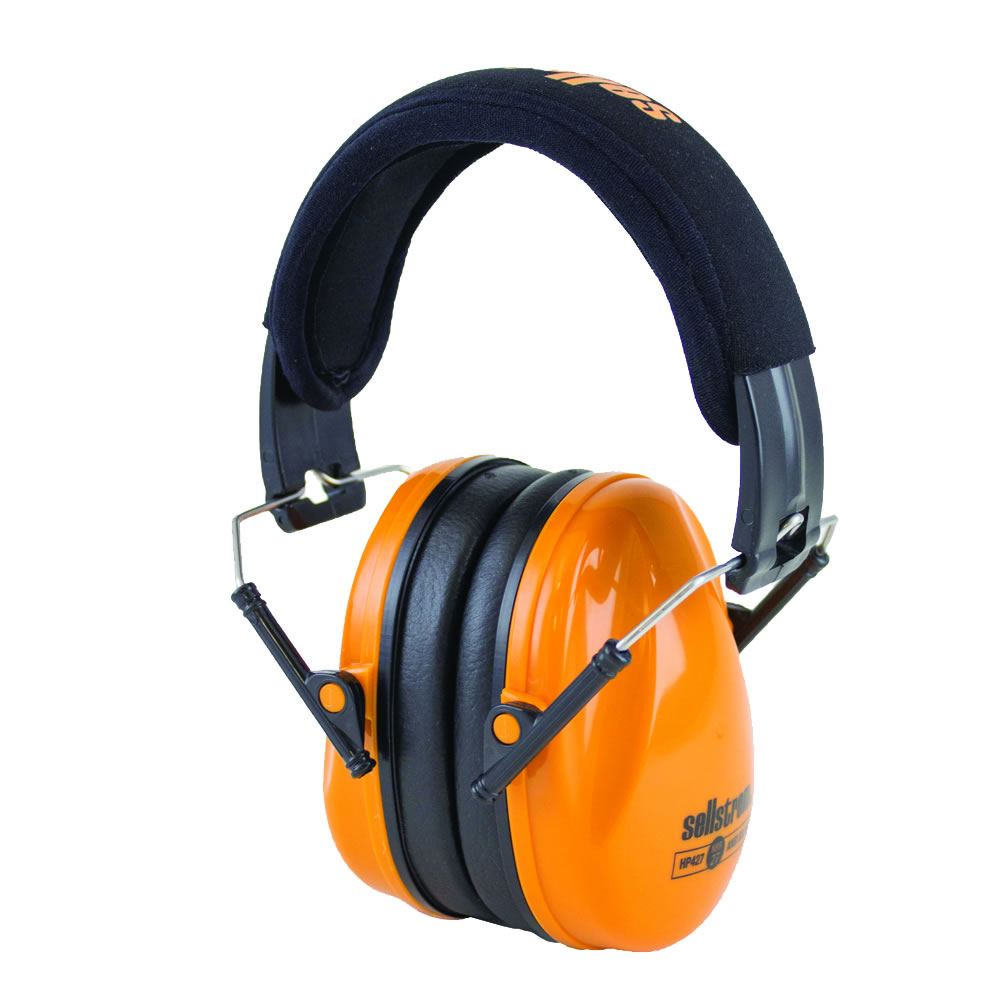 Sellstrom
I had two choices: buy the usual 3M Peltor set for C$40 or the shiny orange Sellstrom pair in the $20 range. I tried the new Sellstrom 427 Premium Ear Muff just so I could answer this one burning question in this blog post.
Can you protect your hearing and save money at the same time?
Let's see.
Features
I love the shiny orange color look of the Sellstrom ear muffs and how it matches my company uniform.
The headband is made with soft EVA foam and very comfortable.
By far the best feature is the "slim" design which makes the ear muffs comfortable and ultra-lightweight. I love that the unit folds! This makes it easy for me to throw into my work bag.
NRR
The Sellstrom 427 Premium Ear Muff has a Noise Reduction Rating (NRR) of 27 dB. So, does that help you when you operate a lawn mower (90 dB) for many hours?
This is the calculation you must perform. 27 dB – 7/2= 10. This means that your actual noise exposure while using a 90 dB lawn mower is 80 dB. That's not great.
Conclusion
If you care about your hearing, don't go cheap on ear protection. The Sellstrom 427 Premium Ear Muffs have a low dB rating of 27. The 3M Peltor set costs double but it has a rating of 101 dB. Spend the extra cash on a better set. I will switch back to Peltor as soon as I lose my Sellstrom set somewhere…..