Slow winter
Winter time is perfect for training your employees and for practicing in your own gardens. Since there is very little happening in the landscape, you might as well invest some time into training. It helps that trees are dormant and their crown structures are clearly visible.
One prominent landscape maintenance company posted pictures on LinkedIn recently, showing small groups of workers in safety vests, attending training seminars in the field. While I consider this company to be the ultimate sweatshop, I must admit they're doing it right. It's smart to invest in your employees with training time. For one, they go home excited and more confident; and two, they will likely make fewer mistakes during the season. Training never really stops, even for the trainers. Personally, I have to learn new things every year to stay happy.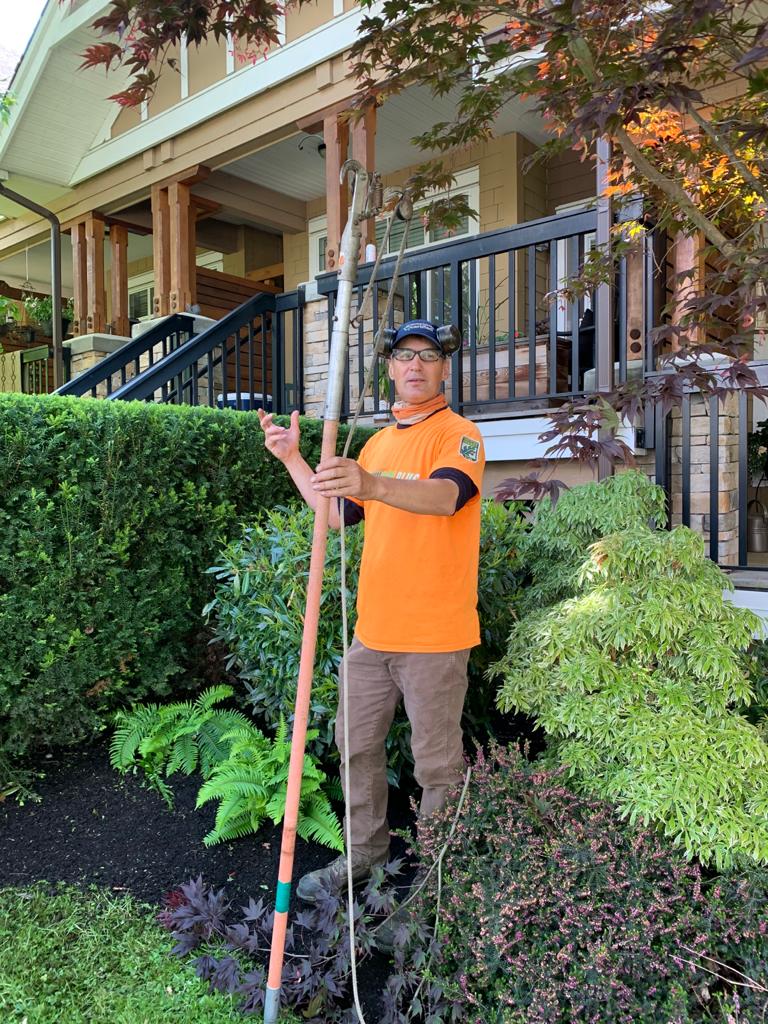 Columnar beech
While doing bedwork last week, my apprentice and I noticed a columnar beech (Fagus) that wasn't looking columnar anymore. So, I guided my apprentice in making several heading cuts that brought the tree back into shape. It also served as a nice break from garden work.
It's important to make the cuts above a branchlet, not in the middle of a branch, which would leave a stub. See one example below on a Pin oak branch (Quercus palustris). The best cut is made above the branchlet.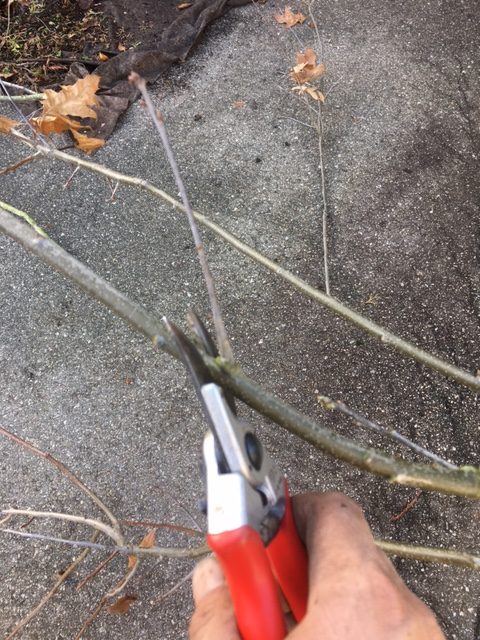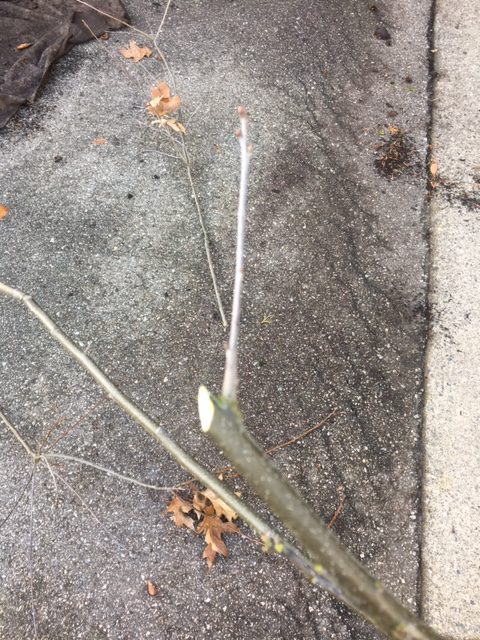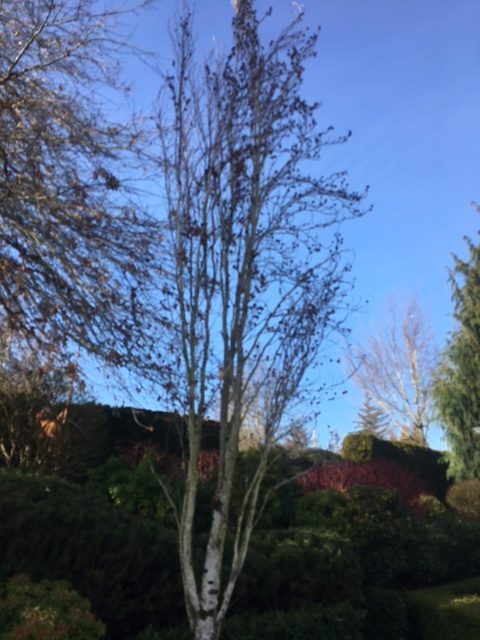 After making the columnar beech columnar again, we turned our attention to a large Pin oak (Quercus palustris), which is how I got the pictures shown above. The lower branches were interfering with shrubs and even growing into our beech tree. So, we gave it a nice gentle lift with heading cuts like the ones shown above. One upside of this work is allowing more light to reach the cedar hedge (Thuja occidentalis) below the Pin oak.
Another company I know is sending an arborist over the next six weeks to show each landscape crew how to prune trees. This way, when small things come up, the foremen can take care of it well. We know that branches will break or be broken by delivery trucks. We also know that branches will interfere with unit access and views; and sometimes we have to make corrections after homeowners hack up their trees.
Conclusion
The landscape is quiet in winter and the trees are dormant so use your winter time to train your crews or friends how to prune correctly. I spent maybe an hour with my apprentice last week and his confidence is growing.