It always feels good to test out a new machine and Stihl's new KM 94 R combi engine worked fine when I tested it recently.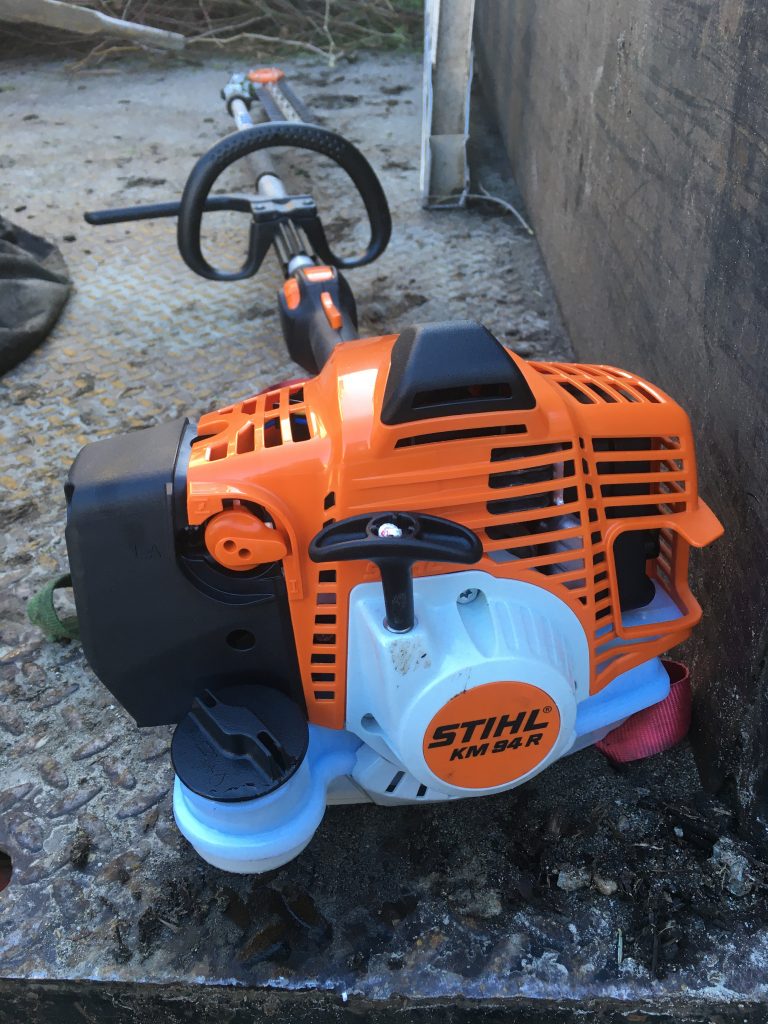 The first thing you will notice is the light weight. All of the combi engines I'm used to are bigger and heavier. This engine is light which is perfect for some awkward jobs; and it's perfect when you have to shear or edge for many hours at a time. I also think that female employees will appreciate having this lighter unit at their disposal.
On the day I tested this unit, I had to shear tall cedar cones at what I consider to be the top of my tolerance height. So, it helped to have a light engine in my hands.
The second thing you will notice is the power output. It's a bit of a change from the other engines where the power is noticeable. But, I contend, that this is just habit. Most professional landscapers will get used to it. The KM 94R is not a toy, it does the job.
Also, note that the handle has Ecospeed which allows you to control the engine speed.
The third thing you will notice is that the fuel tank is small. But, if you work like a professional, you will have a jerry can close by ready for re-fuelling. Plus, according to Stihl, this engine is 20% more fuel efficient and spits out significantly less exhaust. I like that.
The unit I tested wasn't firing as quickly as I would have liked. Other than that, it worked really well. It will cost you just over C$400 and it's a great addition to your operation because it is light.
Working on a cedar like the one below makes you appreciate having a lighter engine. With the engine at top speed it pruned the cedar like any other machine; and obviously, sharp shears help as well.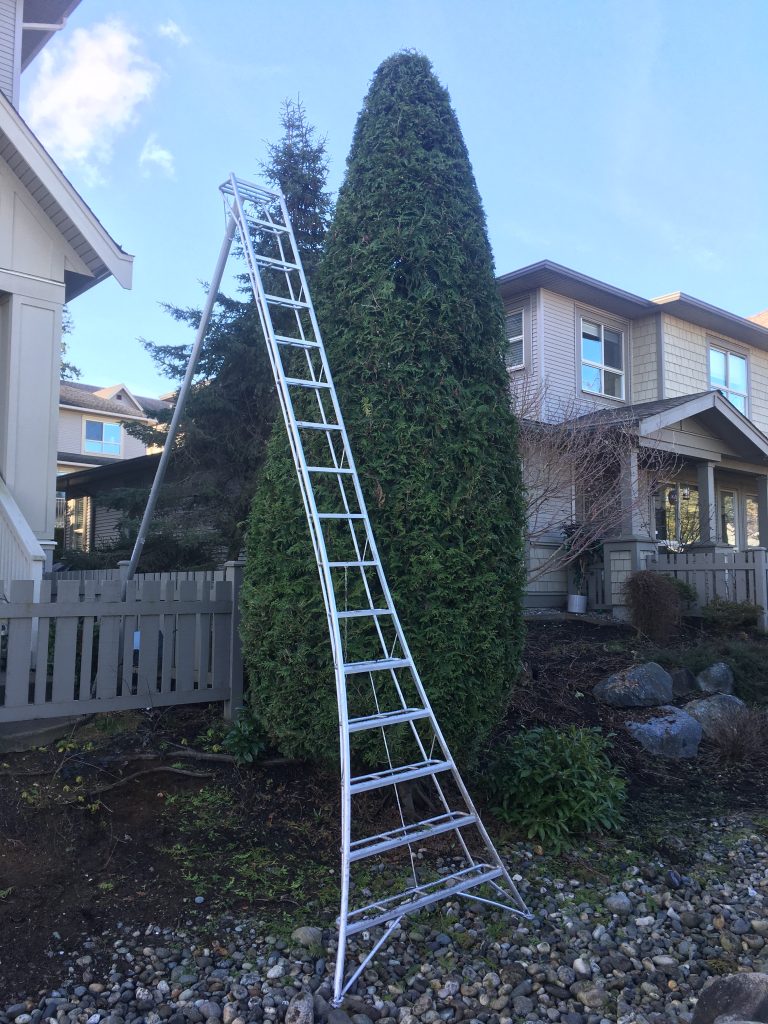 Visit your local dealer and add this engine to your operation. You will be glad you did!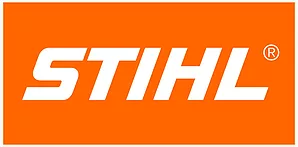 My favorite dealer is Tri-City Power Equipment, in Coquitlam, BC. Please visit them at 98 Fawcett Road, Coquitlam, BC or call (604)520-3000. Ask for Gary. They also have awesome mechanics.
Tell them Vas sent you!
(Disclaimer, sometimes I score free Stihl hats for posting this.)