Private tour
The news today is frightening but I do have some good news to share. Landscape professionals and homeowners now have another store location to visit.
Foreshore Equipment has now opened a new location on the North Shore and recently I got a private tour. That's how far I will go to produce an awesome blog. And the visit was also awesome. For landscape professionals it's like kids walking into a toy store. So many new, shiny machines that could make you money in the field.
I usually freshen up my breath with Stihl candy but don't bother asking for some. Stihl is protecting another long-time North Shore dealer so you won't find any Stihl machines at this location. You can still order them but you won't see them on display at this location. For now, at least.
Still, Foreshore carries all of the other major brands like Echo, Shindaiwa, ExMark and TORO. That covers your usual gas-powered machine needs. They also carry new battery-powered machines.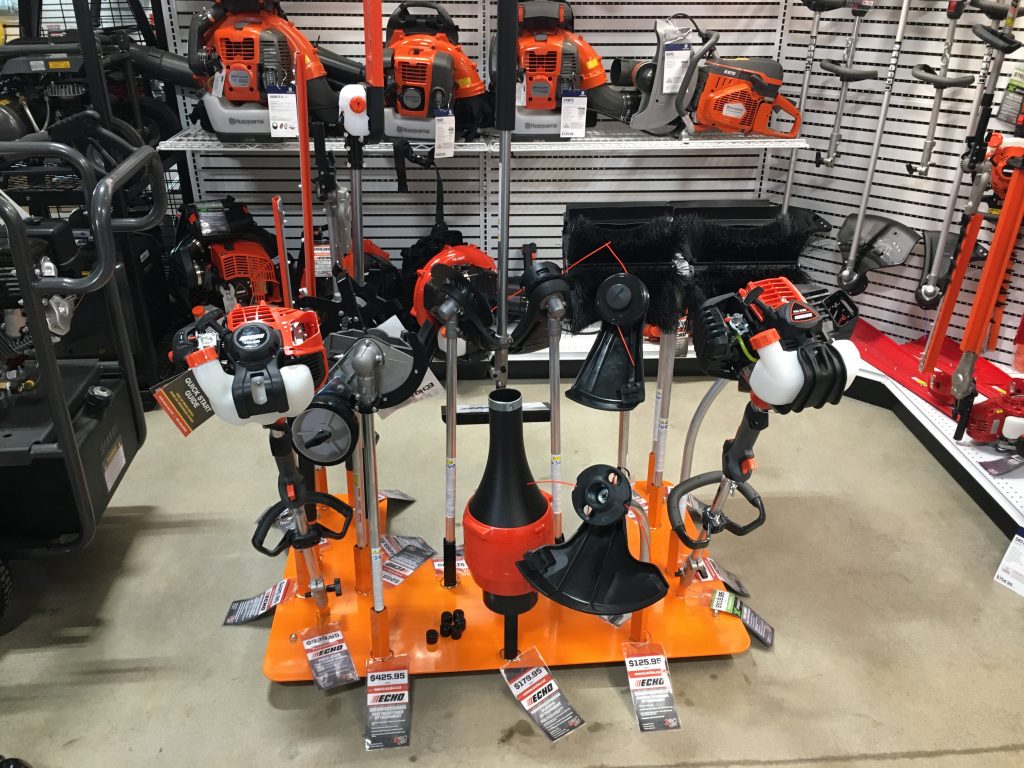 Here comes the future
Most landscapers in British Columbia still run gas-powered machines but battery operated machines are quickly coming online. You'll see it at Foreshore, with a nice line-up of EGO and Husqvarna battery-powered machines on display. Who knows how long it will take for store shelf space to switch from gas-power domination to battery-powered.
I am seriously considering purchasing a battery-powered mower for my 2022 side-gig season. Since the Echo mower I'm looking at is light and and the handles fold, it should be easier to move around. Not having to buy fuel is a huge plus; since I don't mow a lot, I can easily charge two batteries.
If you're new to battery-operated machines, like me, stop by the store and ask away. I'm slowly changing my mind because sucking unhealthy exhaust is getting old now. I asked my questions and I have many more.
Question: What does brushless motor mean on a battery powered mower?
A brushless lawn mower is one where the motor can automatically adjust to the power needs of the job. The benefit is a mower that produces less heat, is quieter, and generates better performance.
Source: Lawn Legion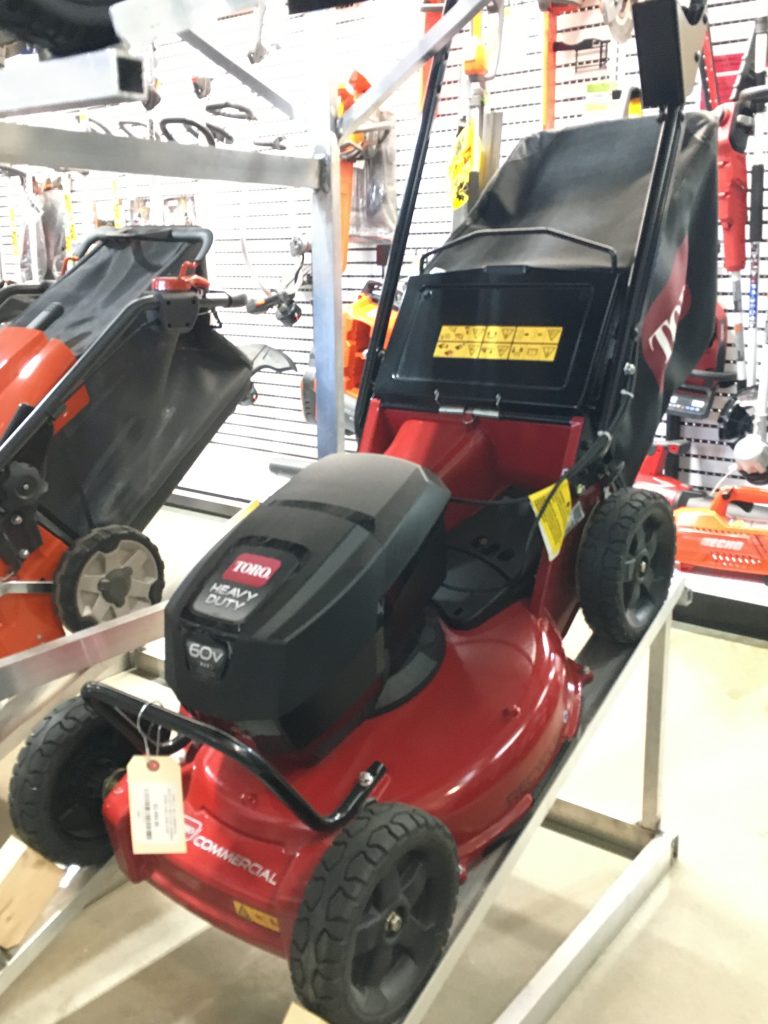 Attachments
I also learned on my private tour that attachments are inter-changeable. So, if you own a line up of gas powered machines and attachments, you can use the same attachments with battery-powered engines. That saves you a lot of cash.
Location and service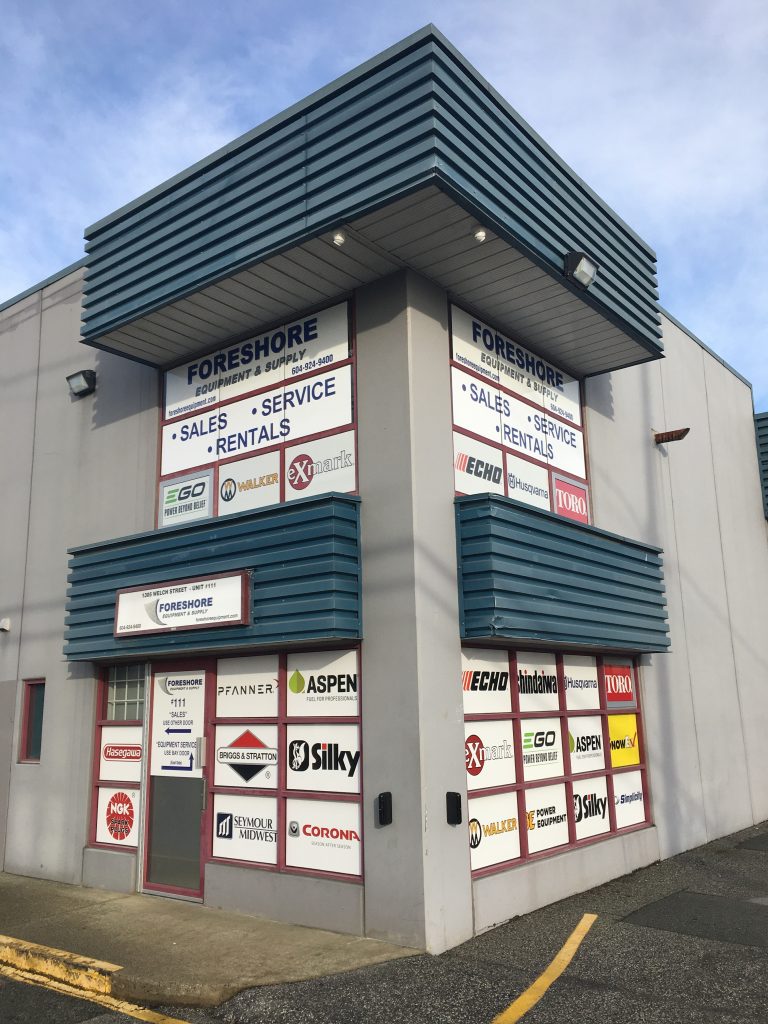 I had no trouble finding the location but, due to ongoing construction in front of the store, I had to park in the back on Welch Street.
Most landscapers depend on good machine service. Gas powered machines constantly need fixing and tune-ups, so it's nice to know a good go-to mechanic. Develop a relationship with one, and your business will run better.
Shop rates currently run just shy of $100 per hour so, if your house came with an old mower, recycle it and upgrade to something newer. Fixing an antique is a bad idea. Visit or call Foreshore Equipment for new mower ideas. They will walk you through your choices and get everything set-up for you.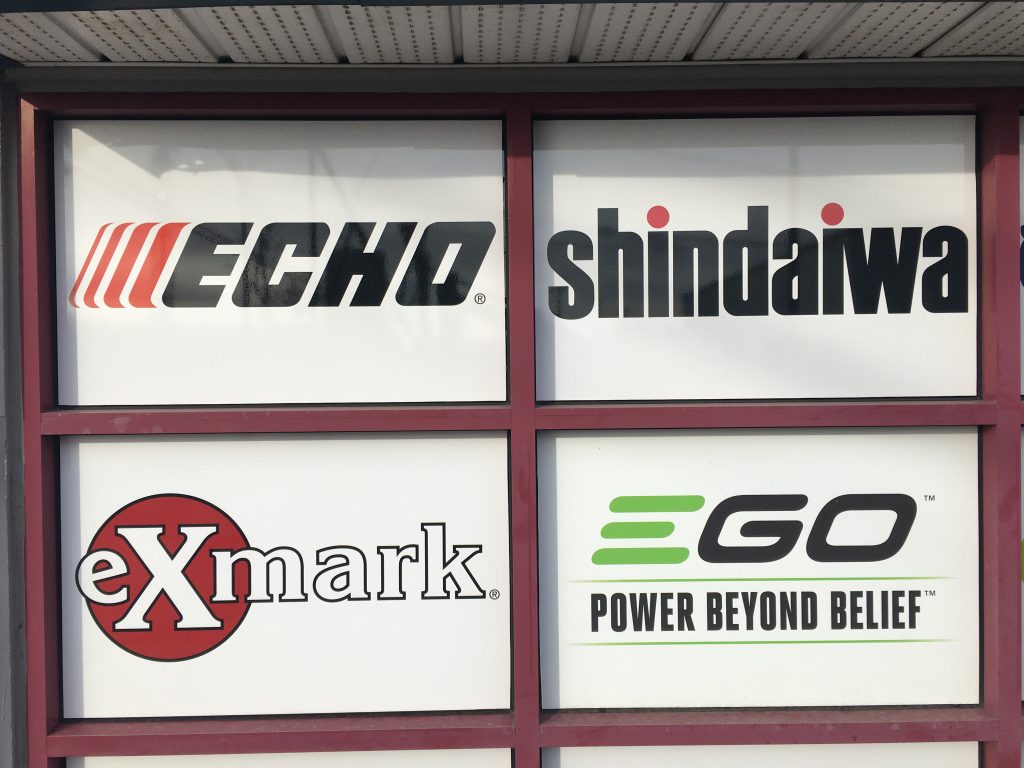 Come visit
If you live anywhere near the North Shore, this is a landscape dealer you must visit. Check out their new website, call (604) 924-9400 or better yet, visit and tell them Red Seal Vas sent you.