Tired of grass?
Sometimes switching from grass to turf makes sense, like in the following case. The owners had two small grass patches situated between the house and a cedar hedge so sunlight was an issue.
Since both lawns were installed inside wooden borders, drainage was also an issue. The lady described a muddy mess, made worse by her landscaper's weekly visits.
When her grandkids came to visit they couldn't really play on the grass; and picking up dog waste from the mud must have been horrific.
Dog owners hate to admit it, but dog urine kills grass. The cost of repairing the lawn all the time would send anyone to Google to find a permanent solution.
Plastic
Personally, I'm not a fan of plastic turf. It's expensive, it heats up in summer, and it removes nature from cities. There is no life hiding in plastic turf.
But, in this case, plastic turf is the way to go. The owner was extremely proud of her new turf. She can easily pick up dog waste, hose off the turf and let her grandkids run on it. Kiss goodbye top-dressing and over-seeding.
She got all this for C$1,800.
The procedure
Do you ever wonder how turf is installed? I did.
Remove the old grass and grade the soil. It sounds easy but the installers had to go up and down 15 stairs. Access can affect the quote.
Install rock base. If I heard correctly, for this job they used 3/8 pressure fines. Again, it was a nightmare for the young dudes to negotiate stairs with heavy wheelbarrows.
You have to compact the rock base with a machine. I was surprised how gentle the compactor looked. Make at least three passes over the area to properly compact the rock base.
Install turf. There are many options and the owners here selected a "pet-friendly" model. Pins secure the carpet at the edges. Here the patches were quite small. For larger areas, the carpet pieces are zipped up together on the underside.
Enjoy! Now you have your instant lawn to enjoy.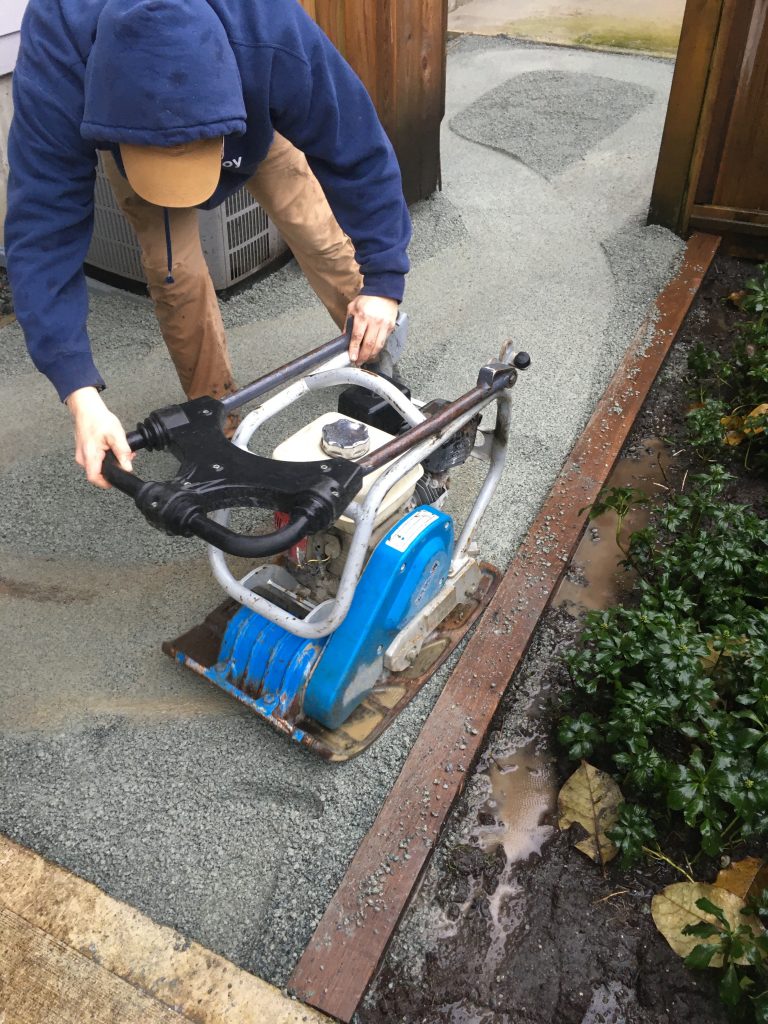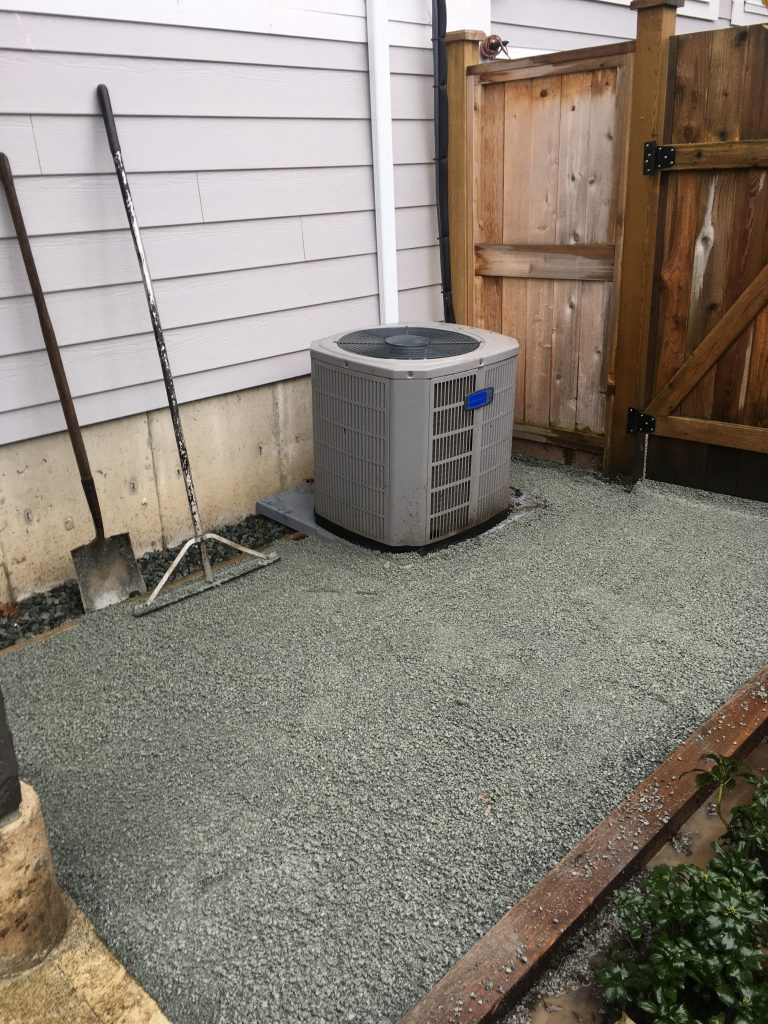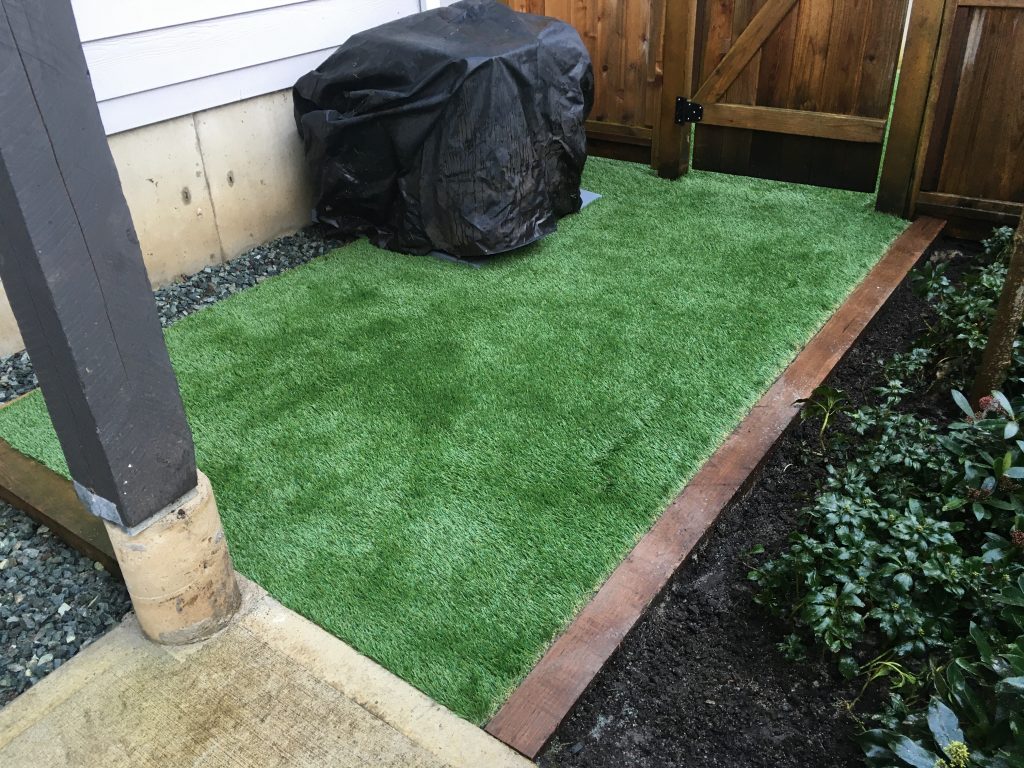 Conclusion
I make a living with lawn care so I rarely recommend switching to plastic turf. There are many problems with it. But, in some cases, it makes a lot of sense to switch. Just be ready for a hefty bill.