Someone asked me the title question online recently. So, let's see. If you're talking about the game of soccer, then turf wins! Why? Because the turf is nice and even.
So many times I've seen my 11-year-old son miss easy shots on goal because the grass was bumpy and it threw the kids off. On turf my son would bury those shots, four times out of five.
Problems with turf
There are a few problems with turf. It's expensive and it heats up. When it heats up in summer, it can off-gas and it requires watering. At least, in theory. In practice, I have yet to see a club hose off the turf before matches.
On one crazy day in White Rock, 2-3 years ago, with temperatures in the high 20s, my son complained about the heat. Not just about the temperature but about his feet. It turned out that his expensive plastic cleats sucked up the heat and made it extremely uncomfortable for him to play. I think his team gave up over ten goals that day. Nobody cared to water the playing surface.
The rubber bits must also be replenished once in a while; and I've seen references to goalies falling sick from playing on turf with rubber bits on top.
Players also suffer more injuries on turf.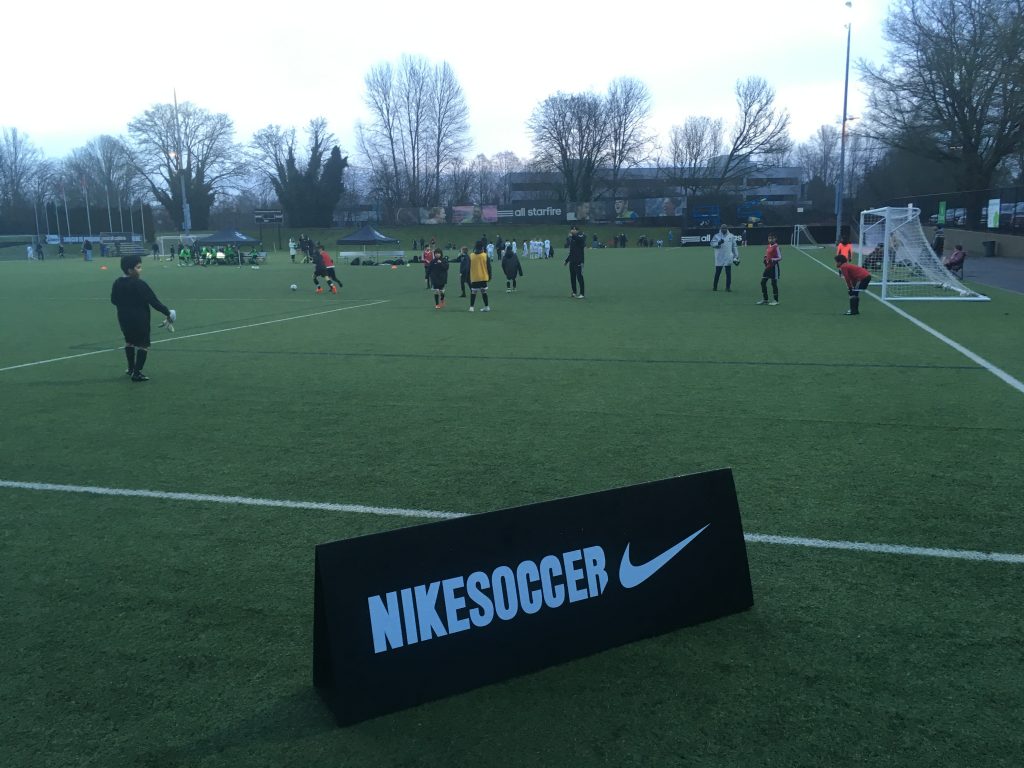 Grass
I like to see my son play on natural grass, even though Santa Claus had to bring him a plastic cleat cleaner. Also, municipalities no longer use chemicals and the grass is cooler. It also gives off oxygen.
My son likes to point out the frequent imperfections in natural grass. The grass surface can be bumpy, water pools up in some areas and turns to mud.
Grass maintenance also costs money. Municipalities have to cut, aerate, fertilize and top-dress grass fields.
I believe the biggest drawback is water. Athletic fields have a thick sand base to prevent water from pooling up which means that they have to be watered more to keep them in decent shape. Thus, we get concerned citizens calling city departments during water restrictions, asking why the athletic fields are receiving so much water. This is the reason why: they are built with thick sand bases that drain quicker.
If I could, I would have my son play only on natural grass.