Not a good start
When you do lawn care for the first time at a new site, you really want to shine and impress your new clients. I know I do. And as a proud Red Seal Journeyman Horticulturist, I expect quality work from myself and my crew members. But earlier this spring things didn't go well for me.
Eager to get started, I mapped out my section, picked up the line edger and went to work. Then, just three yards into my section, I did a vertical edging job on a small tree well and proceeded to blow out a patio door. Oops, that's not good. And just think, I have an online course on lawn care mistakes.
Now, normally landscape companies have glass service people on speed dial because accidents like this happen. Except in this case, the patio door had built-in blinds which made in a $1000+ repair job.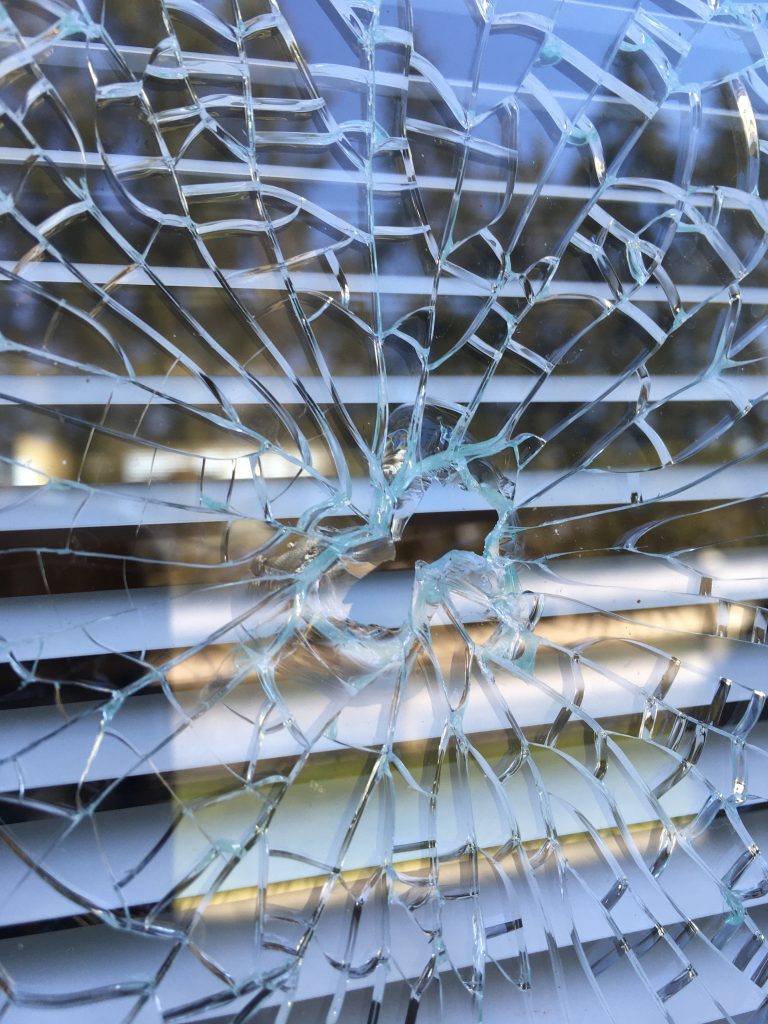 Red faced
Accidents like this happen but not to me. It was very humbling, considering my work shirt is outfitted with landscape industry certified patches. I had no idea doors had built-in blinds. That really stung.
The only silver lining is that the crew members got to see the human Red Seal Vas who very occasionally makes a mistake.
Two lessons
There are two lessons we can learn from my costly mistake.
One, danger in lawn care is always seconds away if you get sloppy or cocky. Mowers and trimmers pick up objects easily and cause damage to windows, cars, and even people. Safety first!
Two, it makes no sense to vertical a small tree well with small stones showing. It's better to ignore it and use a blade edger later. Blade edgers have a metal guard and a rubber flap which makes them much safer to use.
Edging a small tree well wasn't worth the headache and the steep cost. Use blade edgers for tree wells and put your food behind the machine for extra protection when there is a patio window behind you.
Be careful. Don't get caught red-faced like I did.