We've all seen garden design porn with those beautiful, elaborate designs that cost real cash and take time to pull off. I see them on LinkedIn and in magazines like Fine Gardening. They make me jealous because I don't have the imagination, nor plant knowledge to be a full-time designer. One day.
This blog post covers a humble project that cost zero cash and involved rescue plants. It took only minutes to complete and it solved some real problems.
Gate bed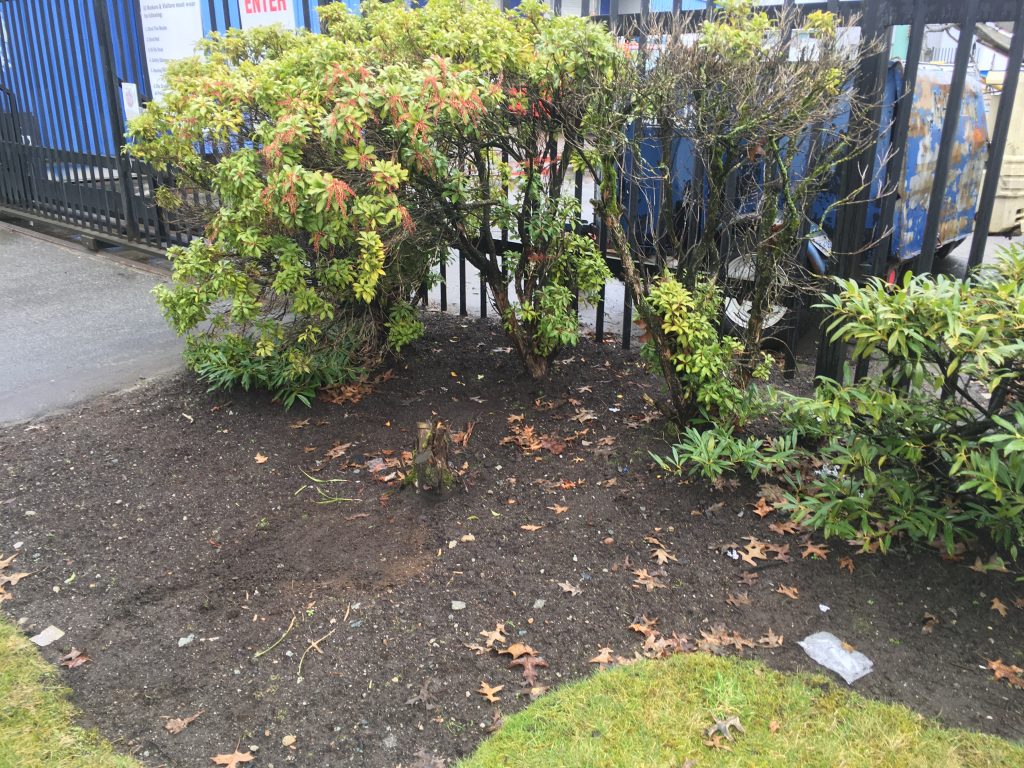 The area I upgraded is a pretty humble corner bed next to a gate. There is a dogwood stump in the middle of it and bramble grows along the fence. For most of the year this is a dusty entrance area. I don't even know if anybody notices the bed. But I'm in charge of maintaining the site so I have to keep it clean. That's landscape maintenance without prejudice.
Let's examine the problems:
There are empty spaces that just get colonized by weeds
The dogwood stump is visible
There is only one shrub plant layer and nothing below
Solutions
We fight dead space by installing free Sedges (Carex). I scored two large clumps from another site where they were rudely edited out of a water feature zone. I'm not sure why.
I sold one clump on Facebook marketplace so I could compose a blog post about it. If you're wondering, I sold the sedge in one day for the price of two coffees at Starbucks. I hope it thrives in its new home.
Now, back to the gate bed. Since the clump was too large, I divided it into two with a shovel. You will encounter some resistance if you try this, but keep on trying.
Adding plants eliminates dead space and introduces competition for any weeds trying to get established in the bed. It also brings in a second, lower layer and upgrades the look.
I also wanted to hide the stump until I get around to bringing a chainsaw so I can flush cut it. I believe I succeeded.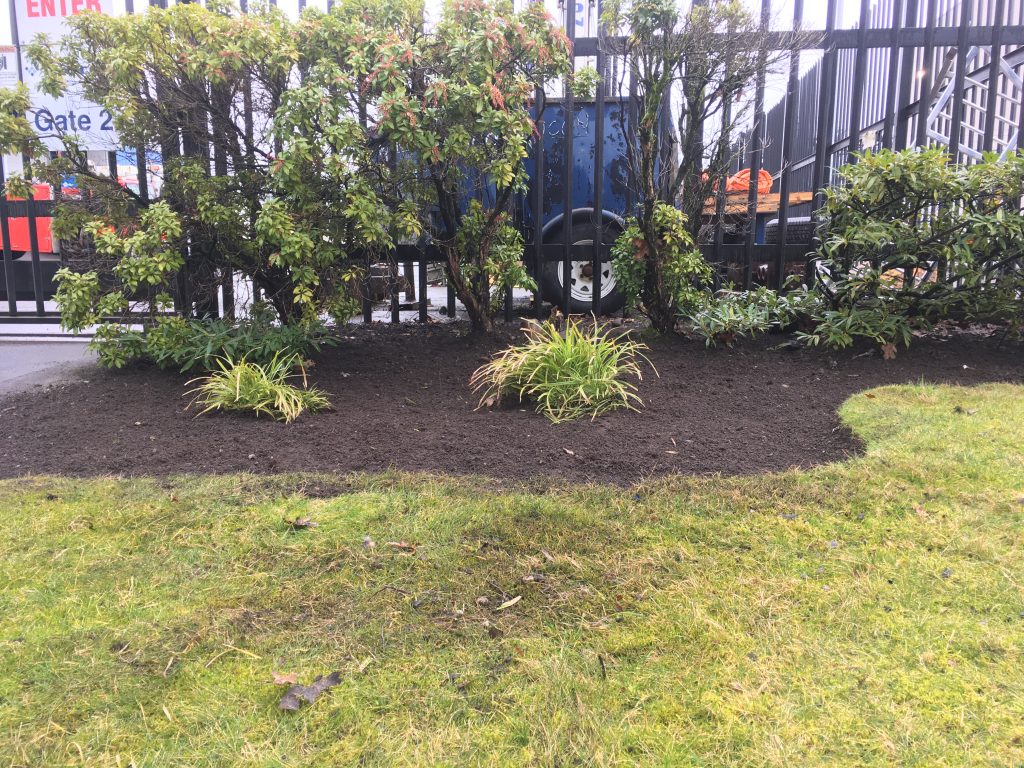 After planting we rake and cultivate the bed (finesse work). Don't forget to blow off the lawn edge.
If everything goes well, the sedges will grow out and one day we'll be able to divide them again. Note that they don't require any maintenance. Just enjoy them.
Conclusion
You can make simple landscape improvements with free plants and some sweat and time. And maybe, one day, we'll all create more elaborate designs.