Lists, really?
I like lists. I make them because I have lots to do in my personal life but I dislike them at work. I prefer to take action immediately or as soon as possible. Big tasks that require approval from bosses and strata people must be recorded but small tasks, not so much.
It happens more than I like to admit. When I show up on a site and the foreman or landscape worker tells me about simple tasks they have been thinking about doing, I cringe. Why wait? Take action!
Just last week, while filling in for a dude on vacation, his regular helper told me about a dead cedar they've been thinking about pruning out. It was brown, dead and (horror!) visible from the road so yes, let's prune it out. I picked up a hand saw and made literally two cuts. That's not even a warm-up for a certified arborist.
One part of the native cedar (Thuja plicata) was still green and healthy so I left it alone; I hauled away the other two dead parts. Done! In minutes! No lists.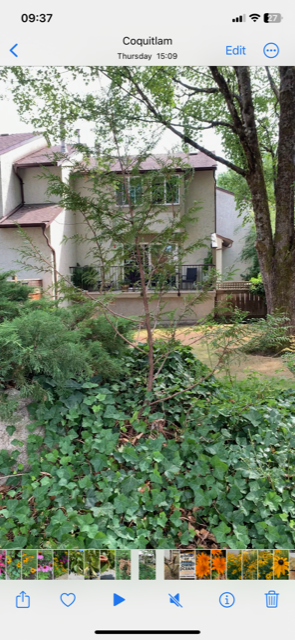 Classic obstruction
This second example was even easier. Again, while I was filling in for the regular foreman, I discovered cherry tree branches touching the wall of one unit. This makes insurance agents upset; and homeowners often wonder what the noise outside is when winds kick up at night and branches slam into their unit.
So, I carefully jumped on the wall and used my snips (always on my hip!) to make three to four cuts in like one minute. Problem solved! No emails from owners to strata to bosses; no lists, no time wasted. Just quick action, the way I like it. Be like Red Seal Vas. Take action.