100% Vas
With landscape supervisor Vas on site, there are always bound to be adjustments to make because I love to catalogue them. Don't be afraid to make adjustments on the fly. When tasks get pushed, they may not get done. But not when I'm on site.
Let's see some examples.
Low branches
Pro landscapers carry good quality snips on their hips for moments like these. As I walked by, I noticed low tree branches. Since we don't want branches to grow this low, it's a good idea to remove them.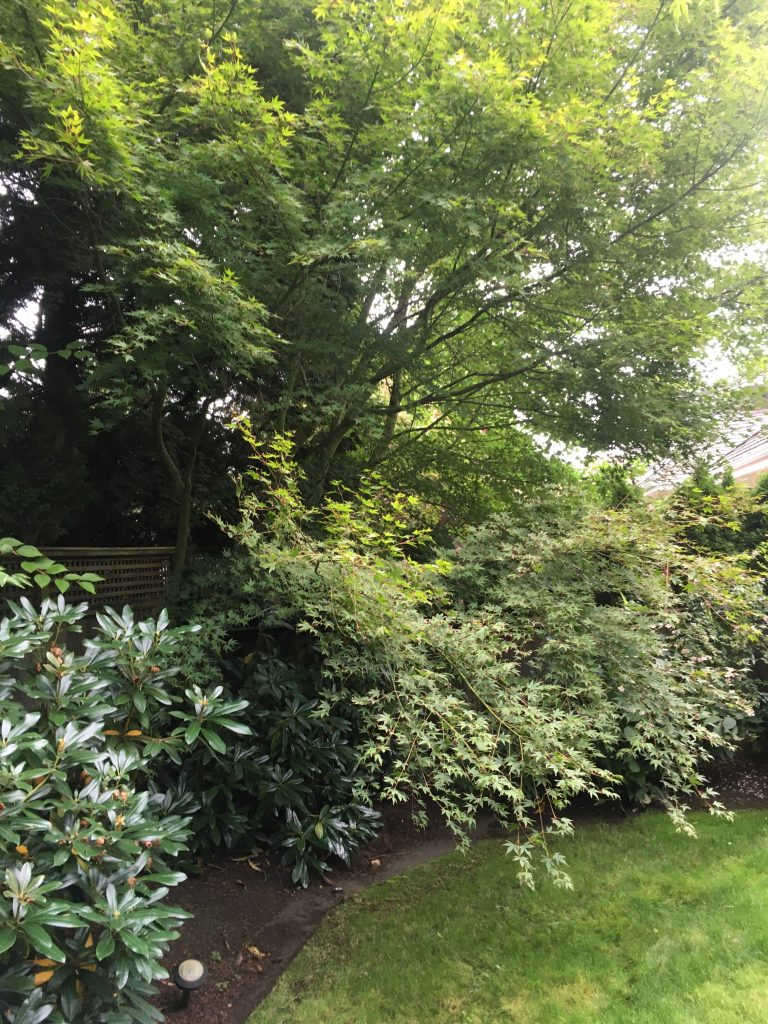 In the second example, we have a Japanese maple (Acer palmatum) branch hanging so low it made it difficult for me to mow in straight lines. The offending branch also affects the shape of the tree, as if it's attempting to break away from the crown.
Since I didn't have a hand saw, I had to put this on my list for later.
Aggressive line trimming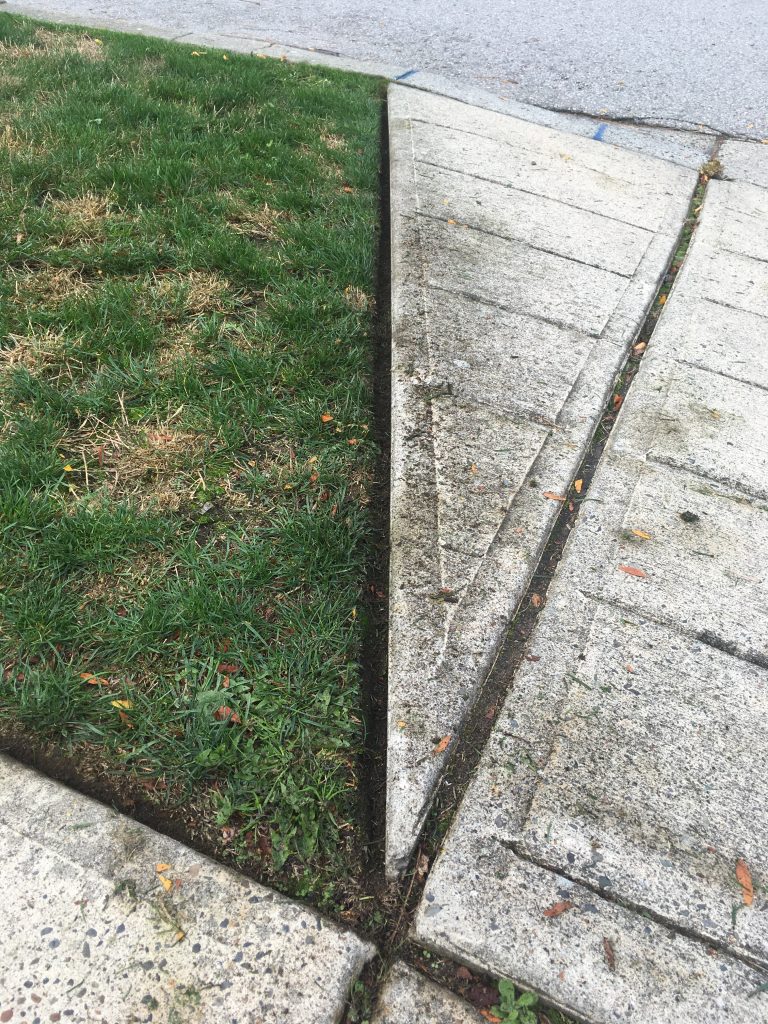 These developing ditches scare me. I know vertical line edging is responsible for this because blade edging is sharp and narrow. It would be OK if the crews left it alone but they don't. They will hit it again next week and the ditch will grow wider. Then we'll have to pull weeds out of the gap. Use a blade edger, if you can. If you can't, vertical close to the driveway edge at ninety degrees.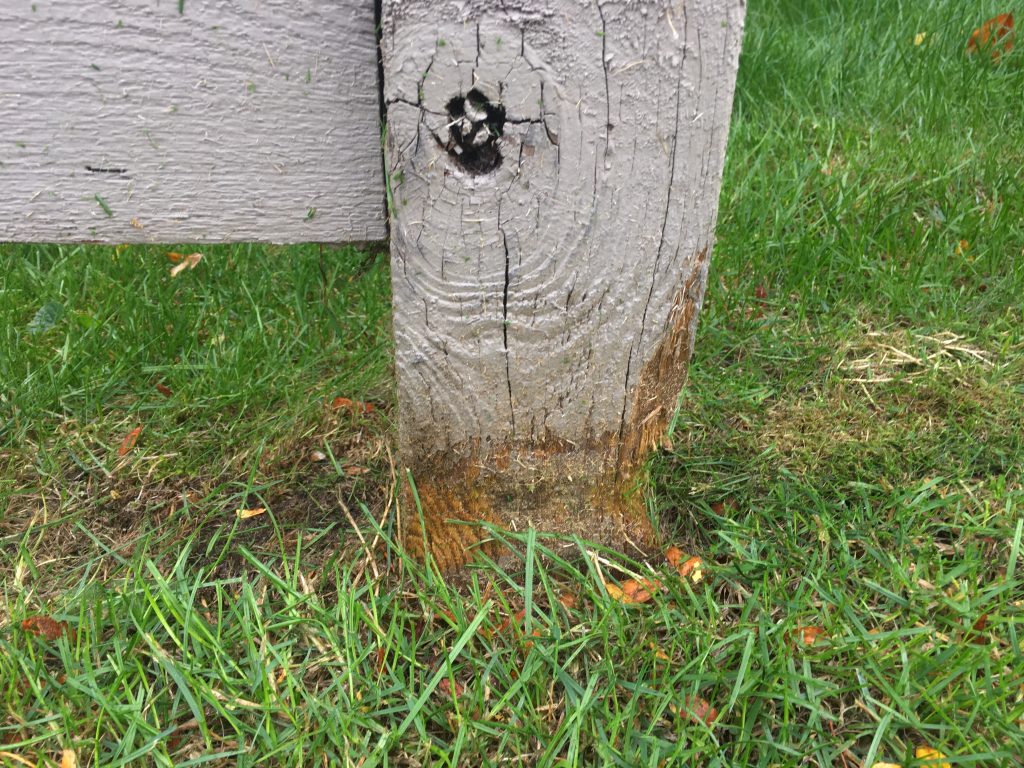 This is the classic "beavered" look and it's not Ok. You have to slow down and touch the post without chipping it. I know we ask people to get their work done quickly and efficiently but we also need quality. "Beavered" posts invite complaints from clients so take the time to train your crews.
Don't touch your mow lines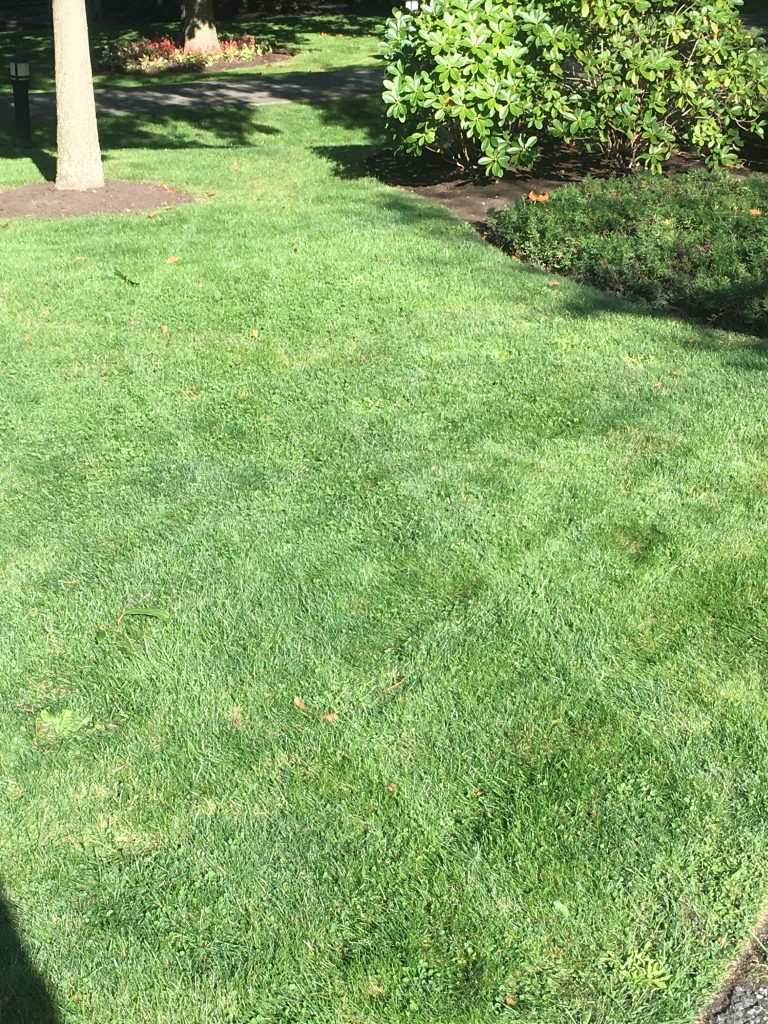 Here the dude was rushing to mow a missed lawn and he took the shortest route right across his mow lines. It's not a good idea at a high-profile clubhouse used by residents from two different complexes.
Don't cross your mow lines; and don't be afraid to make landscape adjustments on the fly. Your site or garden will look much better.