Tree hugger's good karma
I love trees, and recently I found out that they love me back. Let me explain. When a new residential client contacted me, she specifically mentioned blowing her driveway clean every 2-3 weeks. This didn't completely make sense until I met her.
Since the lady runs a mobile detailing service and does a lot of work in her driveway, she wants to have it nice and clean. Now, if you stand in her driveway and look up you'll see giant Douglas fir branches coming over from the neighbouring lot.
Douglas firs (Pseudotsuga menziesii) are native trees in British Columbia and they're easy to identify because their cones have unique bracts. Many specimens on Vancouver Island are very old. Harvey Rustad's book "Big lonely Doug" is about a Douglas fir 66m tall and about 1,000 years old. I highly recommend this book.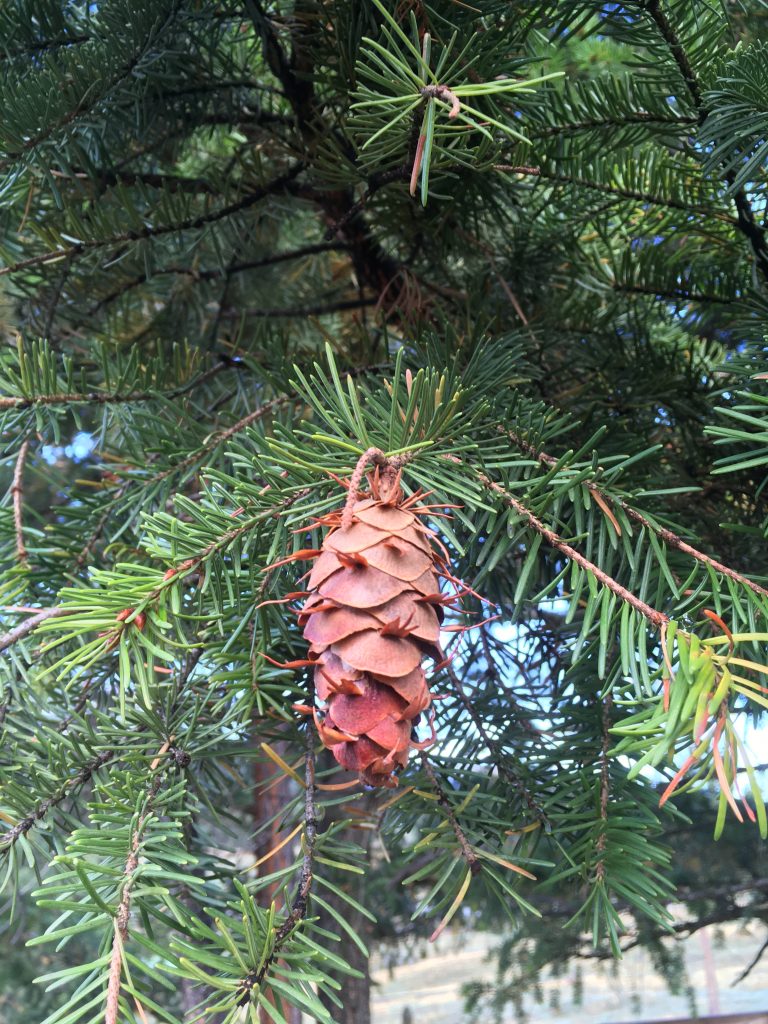 Needles!
Douglas firs drop a lot of needles and branches all the time. Incidentally, you will never catch me calling trees "messy". Trees do what they do.
What this means is that the lady will need my help all year; and thanks to this tree species' habit of dropping needles and shedding branches, I will make some spare cash all year. It's like a constant side-hustle money machine. No, it won't make me rich but my work does solve someone's problem. And the lady is really nice. She's a true client because she's not afraid to listen to my suggestions and act on them.
Customers only care about price and will drop you for Tom, who is $1 cheaper.
When I drove home that day, I was convinced trees loved me back. Who knew trees could drive a side-hustle operation without getting cut down and turned into toilet paper?
Here we also see one of the benefits of doing side-gigs. You learn new things and meet interesting new clients. It isn't always about money.
Take care of your trees and who knows, one day they might show you their love!