Season over
Now that the regular lawn care season is over, it's a good time to recap some of the issues that came up in 2020. Let's examine three issues: one is comical, one is frustrating for me and the last one isn't going away anytime soon.
Bend over!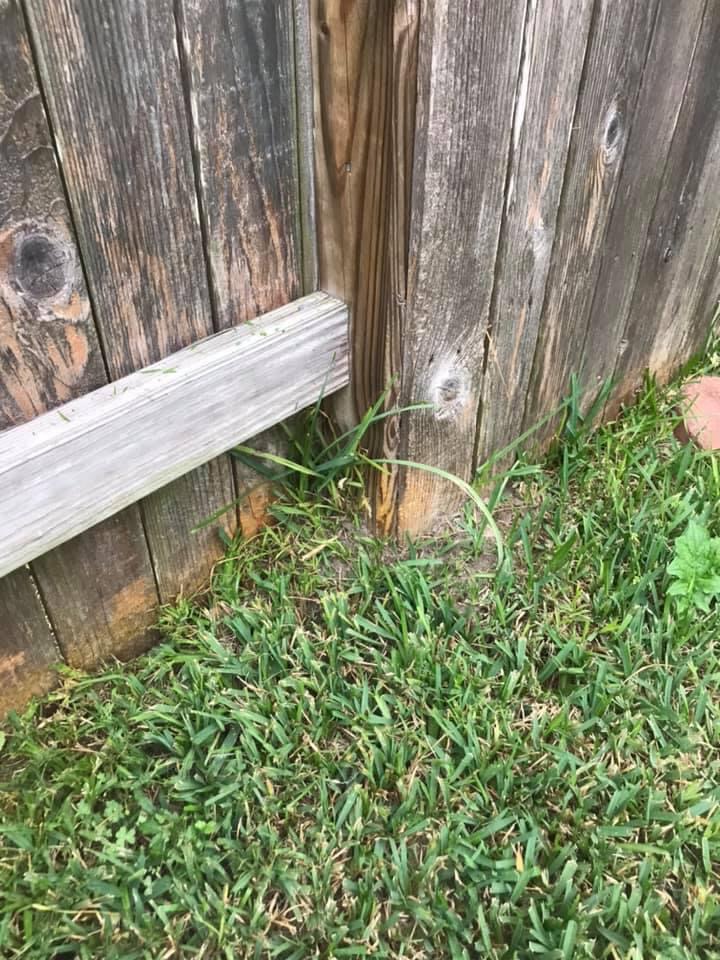 This issue came up in a Facebook group. The lawn care operator was asking for a good machine or technique to remove the shaggy bit of grass in the corner. The light wood is clear evidence that they've tried removing it with line edgers but the geometry didn't work out.
Sometimes you just have to do it the low-tech way: bend over and rip it out.
Tree or lawn?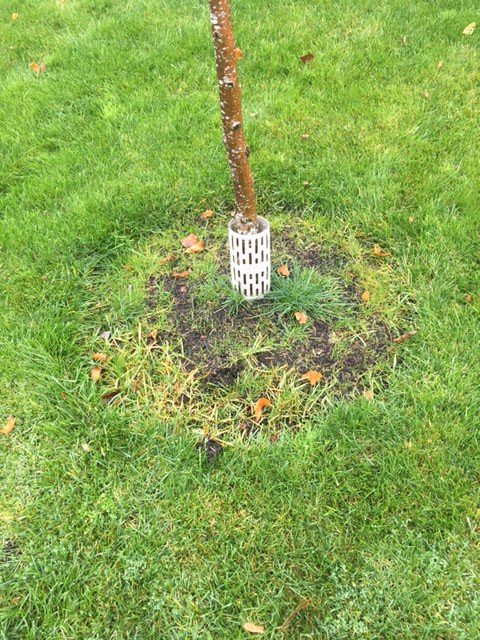 This looks just like another neglected tree well; it's full of grass and lacks a sharp, ninety degree edge. But, it's actually a misunderstanding between the unit owner and maintenance staff.
Landscapers are trained to keep tree wells weed-free and well-defined with sharp deep edges. The plastic guard on the tree is extra insurance against tree abuse from lawn care machines.
Unable to keep the tree well clean, it finally came to light that the owner had been over-seeding the tree well in order to eliminate the tree circle. He wanted a nice uniform lawn with the tree in the middle. Thus the plastic guard.
There is just one problem with the homeowner's approach. Young trees often get outcompeted by turf. They struggle and often die because turf is an efficient competitor and lawn care machines are bound to take some liberties with the bark.
If you want to keep the tree, keep the tree well.
Chafers aren't going away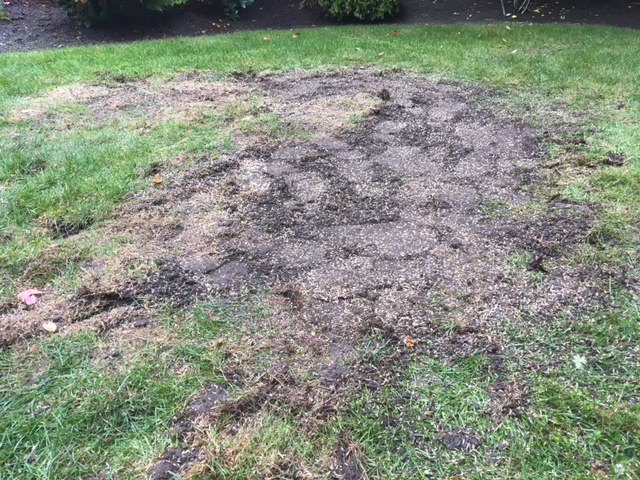 When animals dig up your lawn in late October looking for European chafer beetle grubs, it can be a shocking site. The strata president tracked me down looking for help but by late October there isn't much I can do. The grubs in the soil are juicy and, I presume, delicious.
I raked up the damaged turf chunks and peeled back whatever was still attached. Then I added soil and over-seeded it with good renovation seed mix.
The treatment window for chafers is in late summer after the females deposit their eggs in lawns, but there are now new treatments coming in. So, check with your local garden center. They will be happy to take your money.
Search for my European chafer beetle blogs on this website.