Basics you must know
Proper weeding technique comes up a lot as new workers come on board. In your own residential garden, there is very little pressure. You can weed when and how you like. But in commercial settings, weeding is just like any other task; it has to get done quickly and efficiently.
I'm creating yet another blog post on weeding because I'm still seeing workers sitting on their butts, hand-picking weeds while listening to their favorite podcasts. It's comfortable but it's terribly slow.
Do it like Vas
Here's how you do it. Stay on your feet as much as possible and always use tools. It could be a cultivator or, if you must get on your knees, a hand tool. I consider hand picking tiny weeds a form of punishment. When I do it my fingers hurt and I know I'm NOT getting the weed roots out. It looks OK for a day and then the weeds come right back because you failed to cultivate the bed.
Exceptions
There are exceptions, of course. One involves giant trophy weeds that were obviously missed for a while. Those we hand pick because it's easy. Just remember to train your people not to tolerate large weeds. It looks awful and reflects badly on your service.
The second exception is weeds inside groundcover where tools can't really enter without damaging the groundcover. Recall that groundcover does what it says, it covers the ground and keeps weeds away. When you find a few sticking out, pick them out.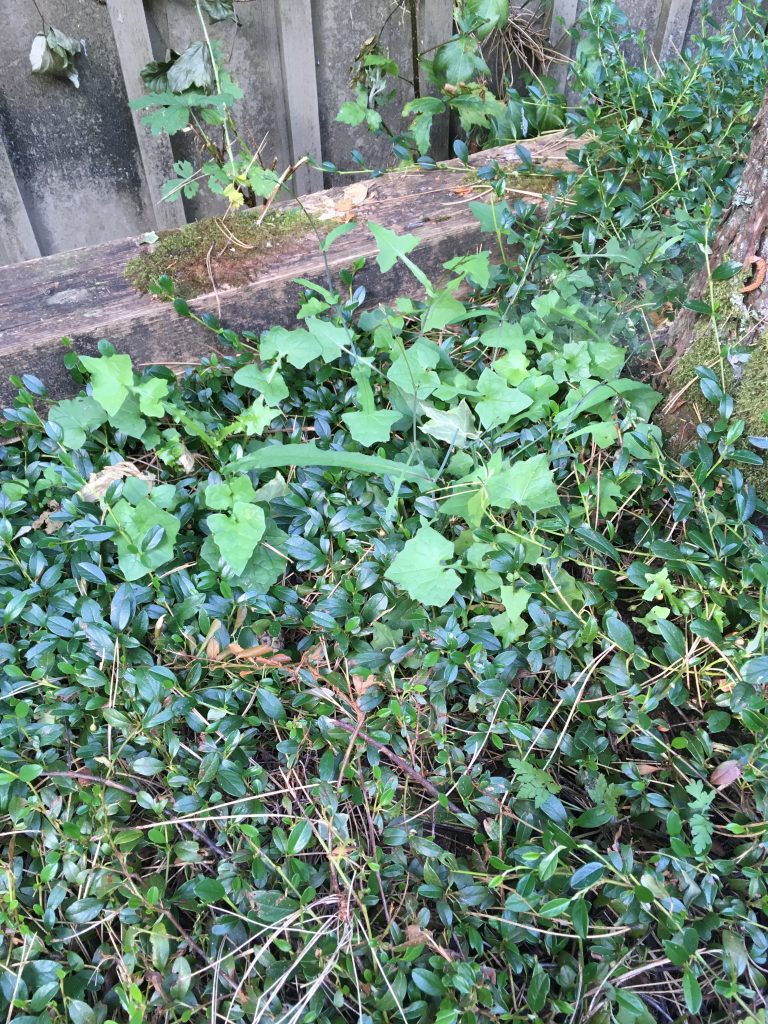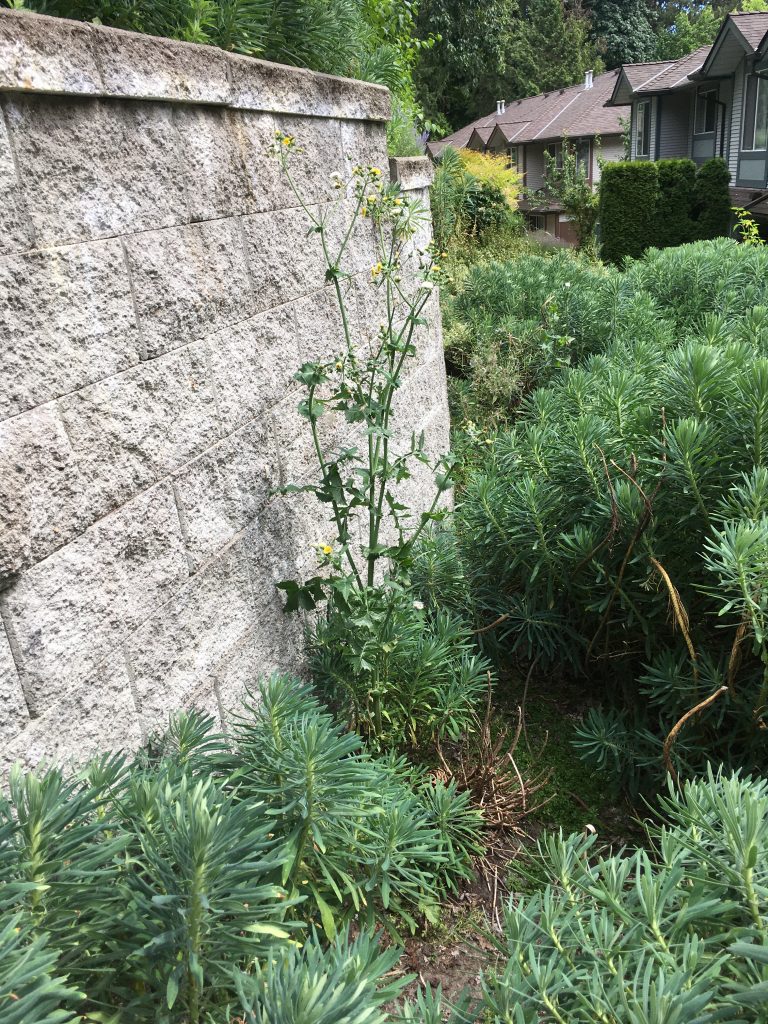 Helping Pierre
My client Pierre (his real name) is funny because he calls his weeds "herbs". He's at that stage where paying me to weed makes more sense than doing it himself. His shiny black Mercedes in the driveway is a hint.
Pro tip:
Armed with this blog post, you can actually make good extra coin for weeding people's gardens. Nobody likes to weed. I will do it anytime because seeing my kids fed gives me enormous pleasure.
His front bed was weedy but it was hardly a disaster. His mulch is settling now and decomposing; plus, wind and birds bring in weed seeds all the time. I probably blow some seeds his way when I maintain his neighbor's place directly above.
I used a four-prong cultivator from RONA because the weeds were easy to uproot in mulch. You can use the sharper Dutch hoe for stubborn masses of weeds. Run the cultivator through a section and collect the weeds into a bucket or tarp. That's it. Repeat this until you cover the entire front. I charged Pierre the low sum of C$60 for 70 minutes of labor. That will buy a few apps.
The bonus? Using a cultivator leaves the bed fluffy and fresh looking. That's something your hand-picking colleagues will never accomplish. A few weeks later, only a few weeds are showing and the bed looks good. The dry weather also helps.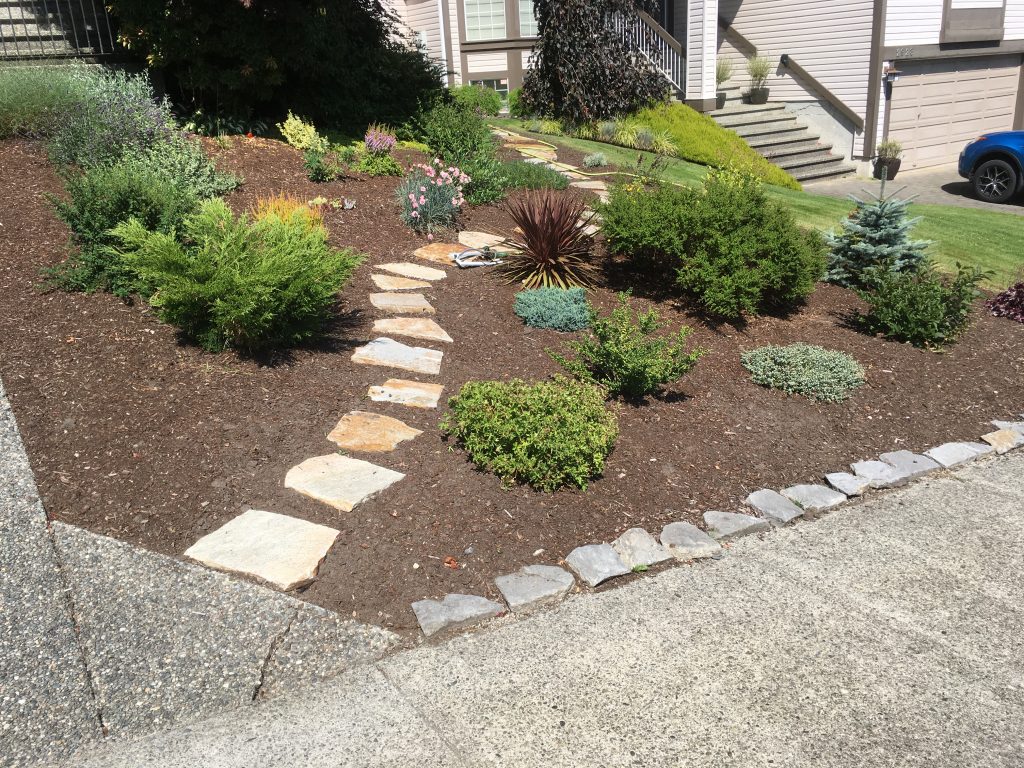 Weed like a pro
Let's review. When weeding, stay on your feet and use tools. Cultivators, rakes and buckets are best, plus small hand tools. Uproot the weeds and collect them. Hand picking should be left for giant trophy weeds.