"Kids playing"
Two weeks ago I was push mowing in a strata complex when an elderly couple drove up and stopped me to warn me about black bears playing on their back patio. Clearly distressed, they were worried about the well-being of my crew but loud lawn care machines usually repel black bears.
They also bitterly complained about a part of their cedar hedge (Thuja occidentalis) being down. The bears broke off one stem and then sat on it while the owners looked on from the comforts of their over-priced home.
I found it funny because there was nothing to be done. I believe we are extremely lucky to have black bears roaming our neighbourhoods; they're beautiful animals. Beyond the patio they abused there is a large wild zone and beyond that are long dykes. That's where the bears find food and hang out. This is their home. So yes, be careful and know what to do when you encounter black bears in the city or on the trails. But don't worry about any damage they do to your garden. We are fortunate to have these animals.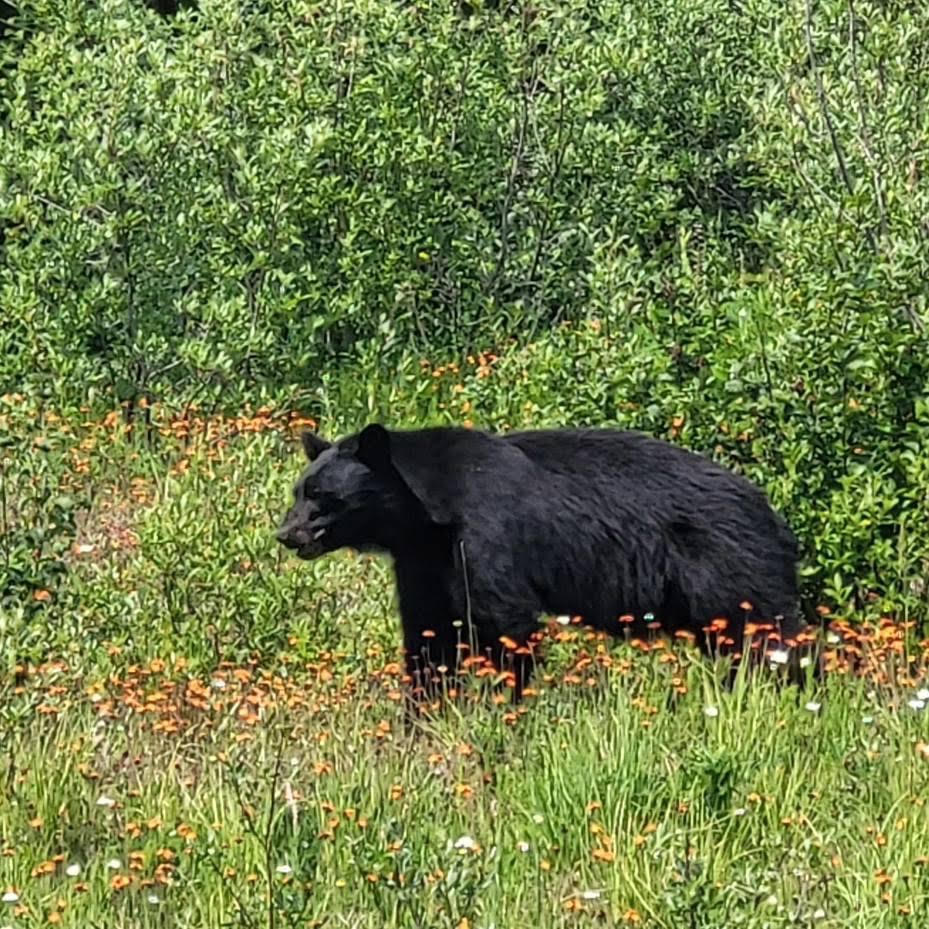 Easy fix
Later that day I brought over a sharp hand saw, and a rake and tarp. The lady living in this unit is pretty interesting; some would describe her as "high-maintenance". Often she bikes around on her pricey e-bike and stops by to tell me- in great detail- about invasive plant species that keep her up at night.
My job was to cut and remove the broken cedar stem which was easy with my sharp hand saw. Always use sharp hand saws so you can make quick, sharp cuts. Then, as specified by the homeowner, I had to rake up the drop inside the cedar hedge. Before we left the site, I sent one of our guys there to blow off the grass so it looked like we were never there.
The bears were responsible for the large hole in the hedge. It should grow over eventually. Let the kids play!