Go stress-free
There is something to be said for municipal landscapes in late fall. I noticed how stress-free municipal park maintenance is. Unlike commercial strata maintenance where grooming and control are the norm.
Now, I know that municipalities have set annual budgets and during a pandemic there probably wasn't enough cash to groom every public park.
Strata owners pay hefty monthly maintenance fees and expect to see well-groomed landscapes. Still, there are lessons you can learn from public parks and apply them in your own gardens. Let's take a look.
Perennial cutback
In strata maintenance, spent perennials are cut-back as soon as possible. But you can leave them standing in your own garden. Covered in frost, perennials can look great; and birds eat their seeds or hide in them.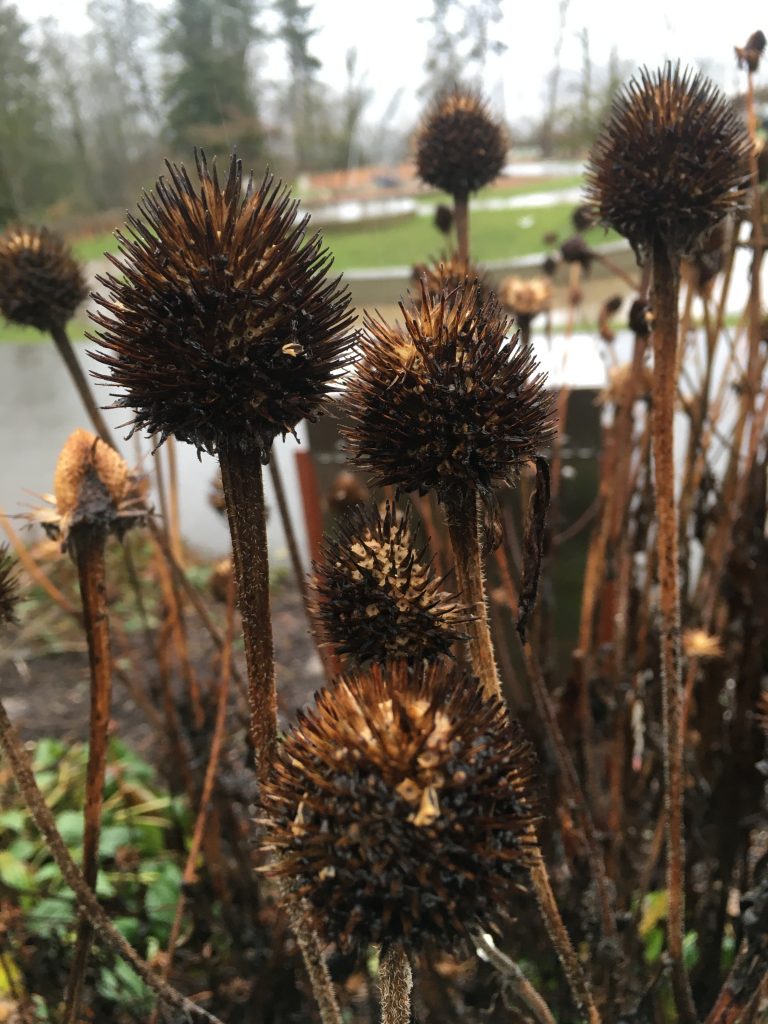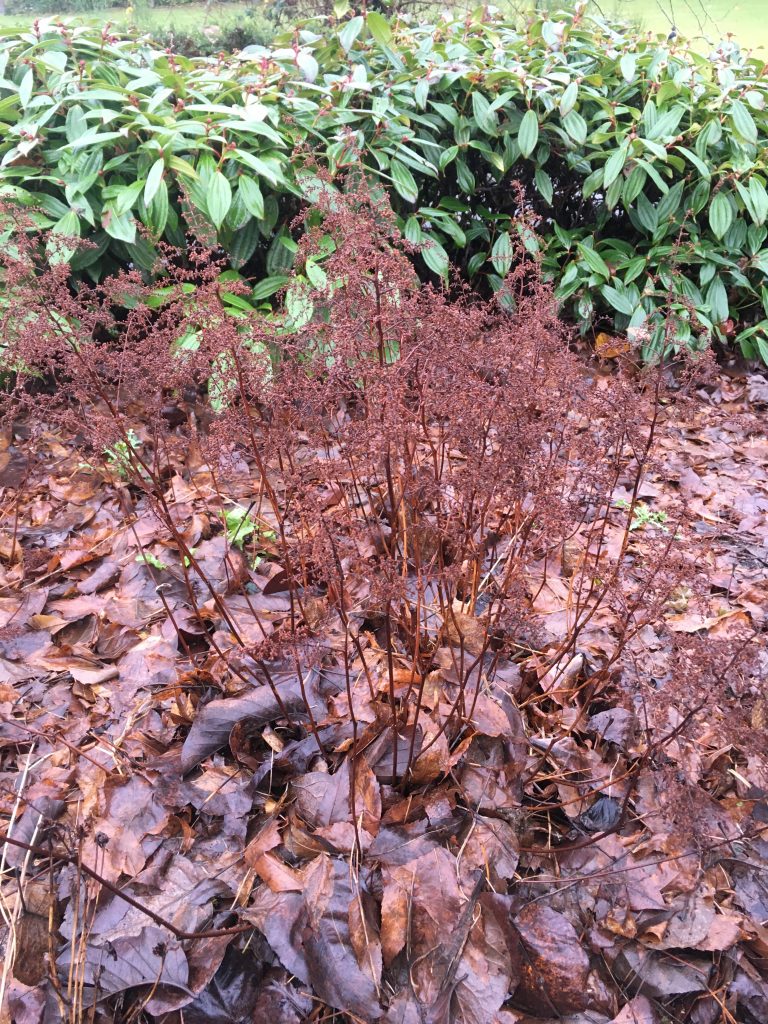 Astilbe produce gorgeous flowers in summer and I don't mind this look. If you touch the brown stalks, they will break off in your hand.
The leafy layer protects the soil and shelters tiny life forms. Of course, in strata landscape maintenance, this kind of bed isn't tolerated. It's groomed!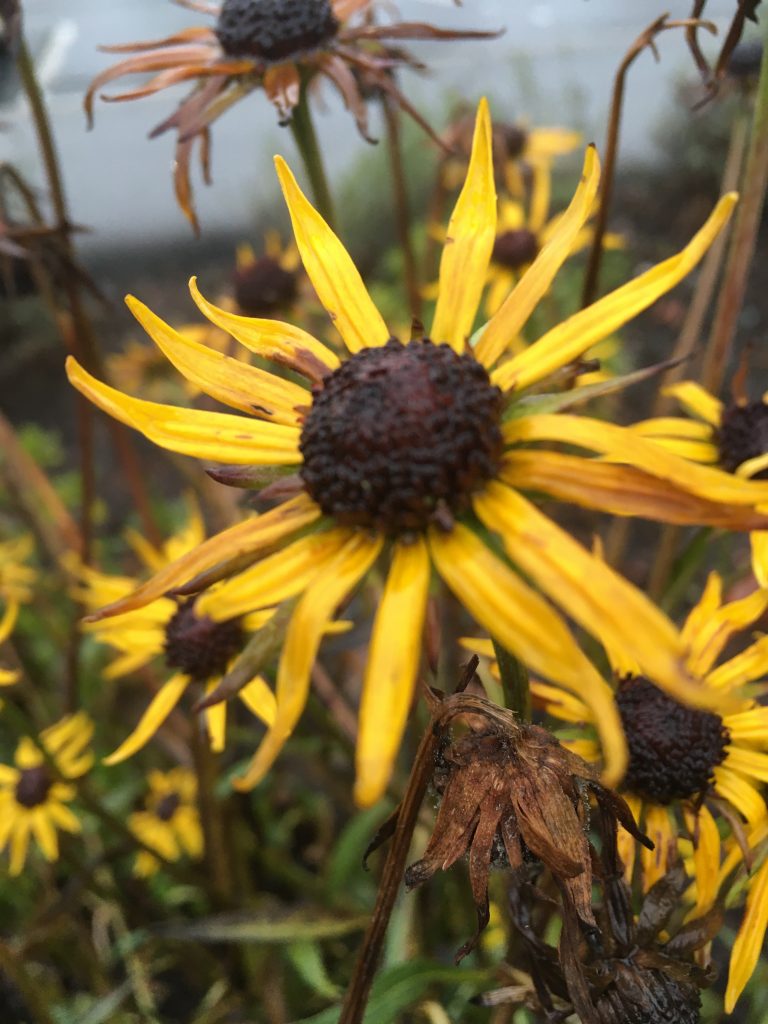 Enjoy the December holdouts, like this Rudbeckia. Don't rush to cut them back. Walking by today, this reminded me of warm late summer days.
Grasses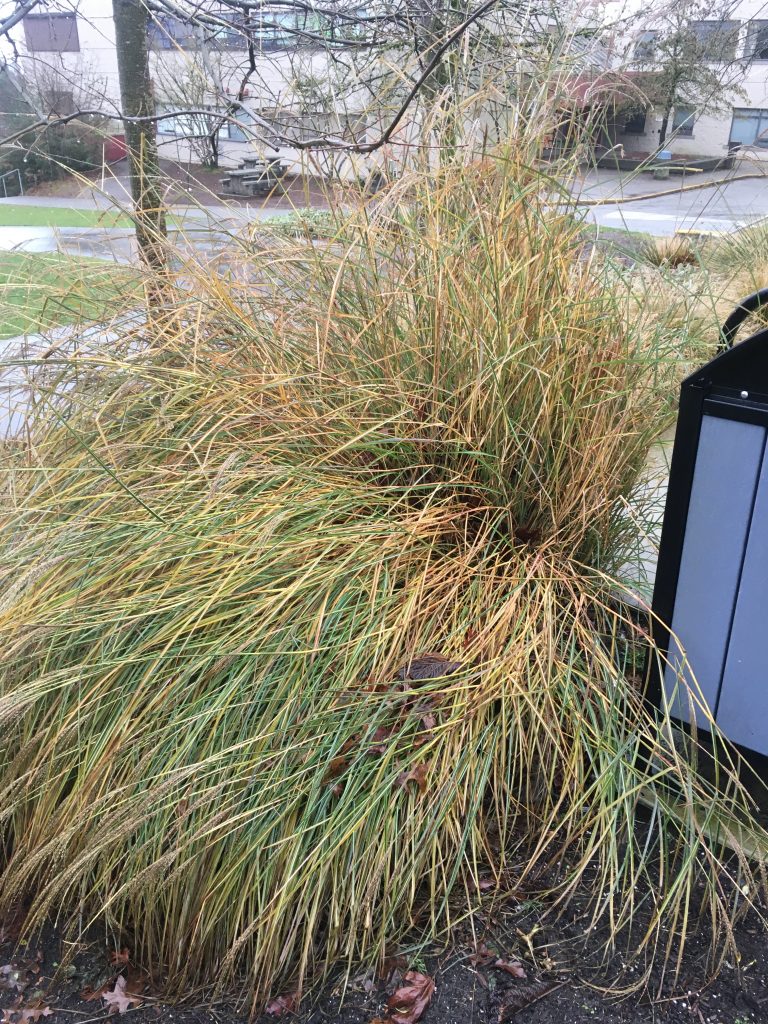 In strata maintenance, when ornamental grasses like this Miscanthus flop over even a little bit they get power-sheared into low mounds. Why the rush? Like your spent perennials, it's OK to leave your grasses standing in winter.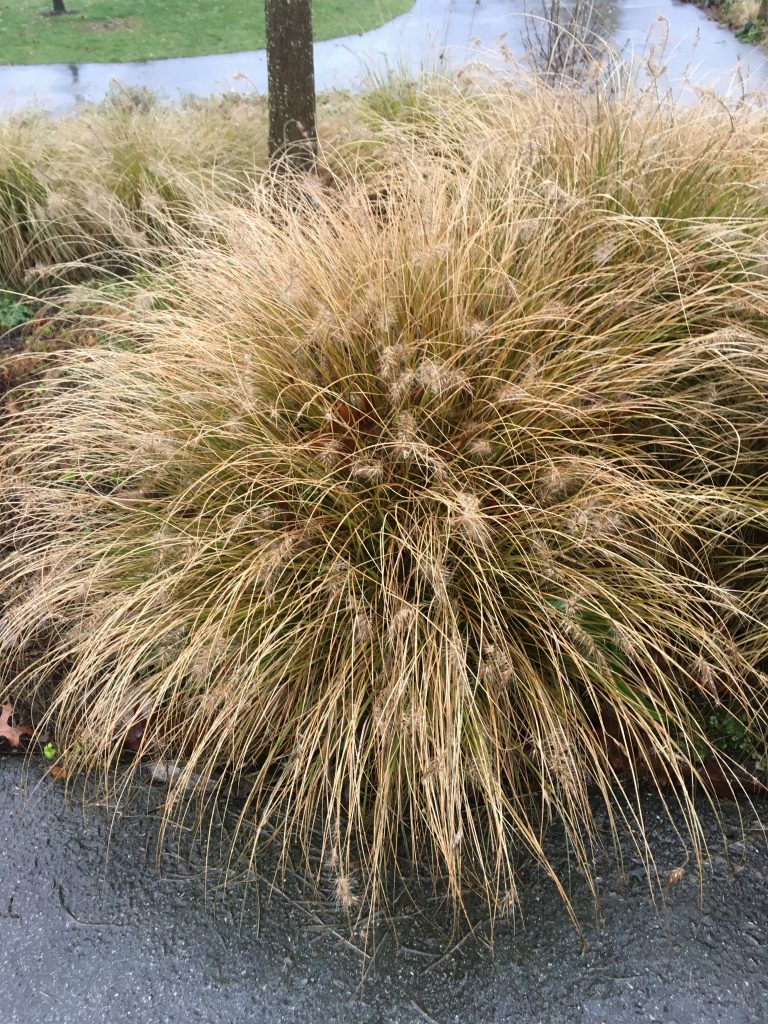 Pennisetum should be left alone until spring. I quite like this look, as opposed to a harshly shaved mound.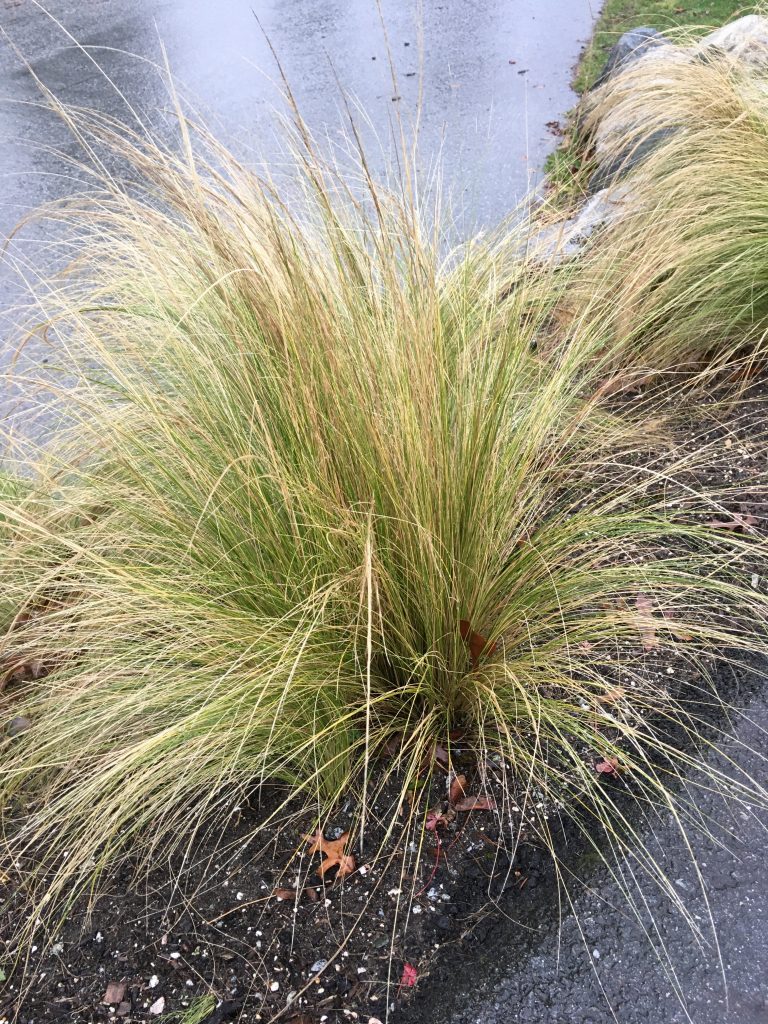 Mexican feather grass (Stipa tenuissima) is supposed to look like this all year. Don't shear it. Maybe run your fingers through it in spring. It looks fantastic when it moves in the wind.
Conclusion
Learn from your public parks and stop rushing to cut everything back. Ornamental grasses look great in late fall and when covered by frost in winter. Pennisetums should be cutback in spring.
Look at your garden and experiment. Take one winter and don't cutback all of your perennials and grasses. Leave it for next spring.