Learning never stops
Learning never stops! Which is why I love the green industry and feel like I will never run out of topics to write about. Especially about trees. There is so much to learn.
Lee Valley
Take my shopping visit to Lee Valley as an example. I was there to buy new blades and springs for my Felcos ( Visit again on March 6, 2021, to read my Felco blog post). As soon as left my car, I noticed a cherry tree, planted in the middle of the sidewalk. Fungal fruiting bodies were screaming at me to notice them. And bang, as soon as I saw them, I knew the cherry tree was dead. That's the rule. Fungus inside your tree is a disaster.
I love how the fungus-tree death connection automatically clicked in my head.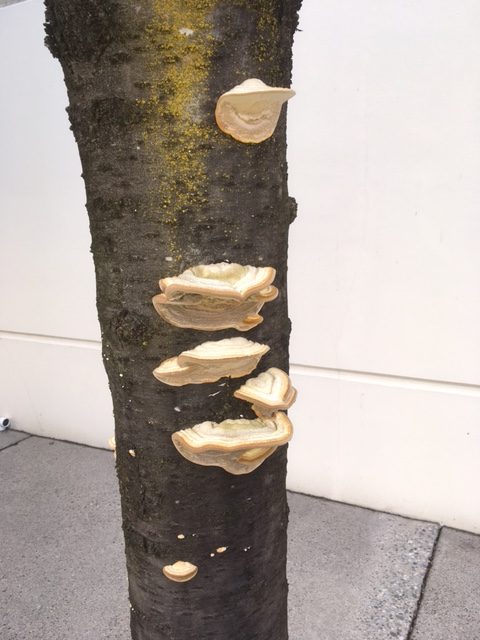 Ray cells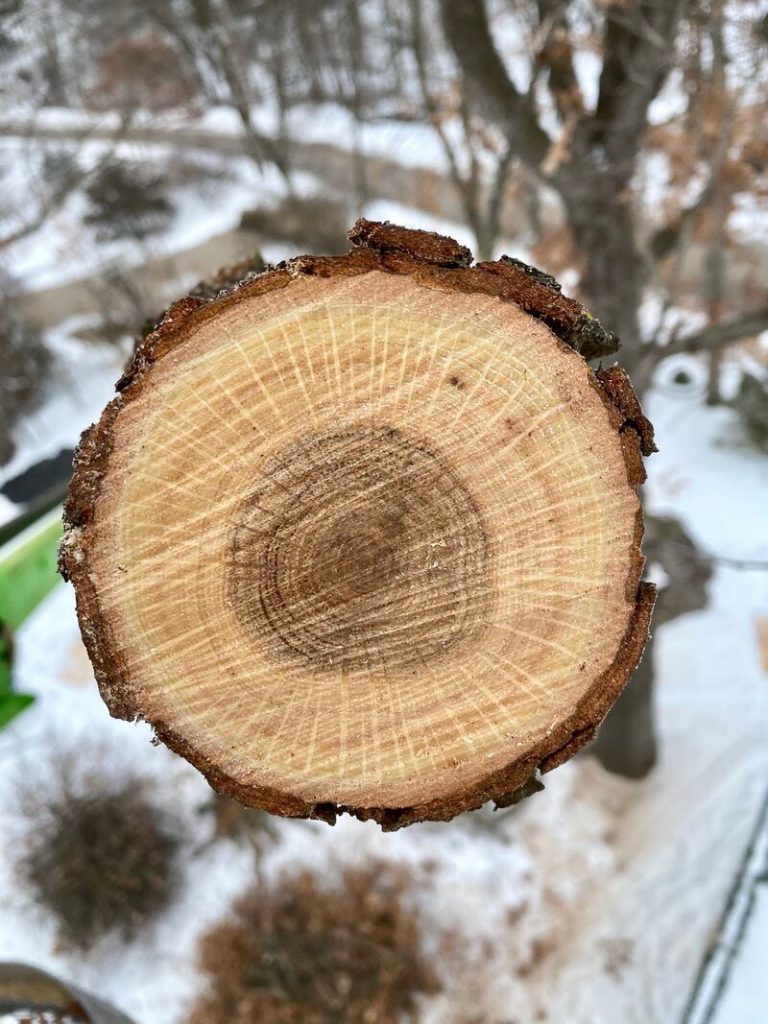 It pays to be connected to people on LinkedIn. I got this picture from a contact who marveled at seeing ray cells so clearly. Allegedly, ray cells are clearly seen in oaks.
Now, in keeping with the continuing education theme of this blog post, I went home and looked up ray cells on the internet. And I found out they're pretty amazing.
The two main functions of ray cells in trees are:
ray cells keep the growth rings together
ray cells help shuttle water and nutrients in the xylem
They also look cool in cross-section.
Heading cuts
One of my private clients received a letter from her municipality, asking her to clear Japanese maple (Acer palmatum) branches off their city lamp. So they hired an arborist to do the jobs. And when I was on site to do finesse work (a nice way to say weeding), I took pictures of his heading cuts.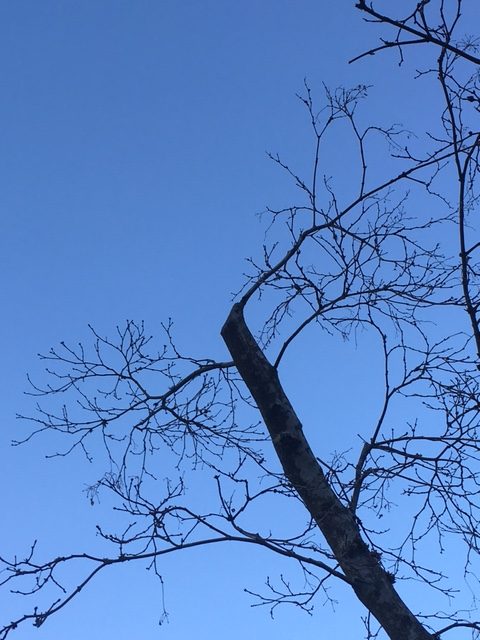 Heading cuts are made to discourage main stem growth and promote side growth. In this case, we want to keep the maple from reaching the city lamp. The cut is made just above a branchlet or bud. And we can expect any new growth to happen sideways, not straight to the top.
Then I put my iPhone away and went back to weeding, mumbling something like "I could have made those cuts!".
Never stop learning!