Someone asked this question online: what's the difference between annual and perennial flowers? Well, I'm glad you asked. Let's take a look.
Annuals
Annual plants complete their life cycle in one season. Once they're spent they get tossed in our green waste. They're usually showy. When you go to garden centres in late spring, you will see lots of home gardeners filling their shopping carts with brightly colored annuals.
The retailers love it but, personally, I rarely buy annuals because of the associated cost. In strata maintenance work, it's a great idea to install annual plants in high-profile areas like entrances and walkways. It gives the site an instant lift and the clients notice it.
I don't recommend it but some people even install annuals in tree circles.
One advantage of having brightly colored annuals in summer is the fun you can have. Change your bed designs every year. Try new plants and see what you can create.
Perennials
Perennials last for more than one season; they keep on coming back. They might be a bit more expensive but you don't have to toss them at the end of the season. All you have to do is cut them back at ground level and wait for next season. It's simple and cost-effective.
Most of the plants on my patio are perennials. For example, Sedums are succulents and their flowers can stay upright all the way through winter. When you flush cut them at ground level, you will see new growth getting ready for the new season.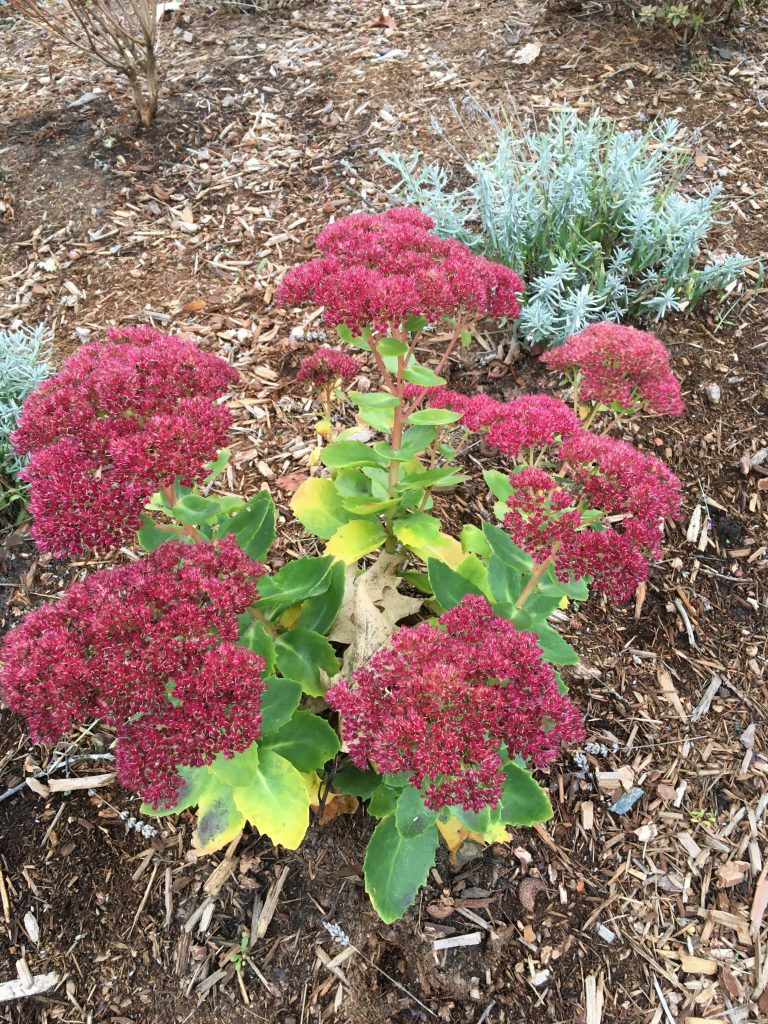 In landscape maintenance we normally cut back the spent flowers in the fall. I find that it's a good idea to leave them standing into early winter. This is just in case it's frosty and you need easy work to do.
In residential gardens it makes sense to let the flower stalks stand and let birds enjoy them. Sometimes when frost covers them, they look awesome. This winter I was too busy to attend to my pots and then I noticed more birds on my patio!
That's it. That's the beauty of perennials. Cut them back once a year and enjoy them all year. There's no need to spend more money. But if you must have bright colors in summer, run down to your nearest garden centre and buy some.