Last Friday the sun came out and I could finally feel spring approaching. So let's look at some landscape plants that got me excited. I'm so looking forward to warmer temperatures and more color in the landscape.
Hamamelis mollis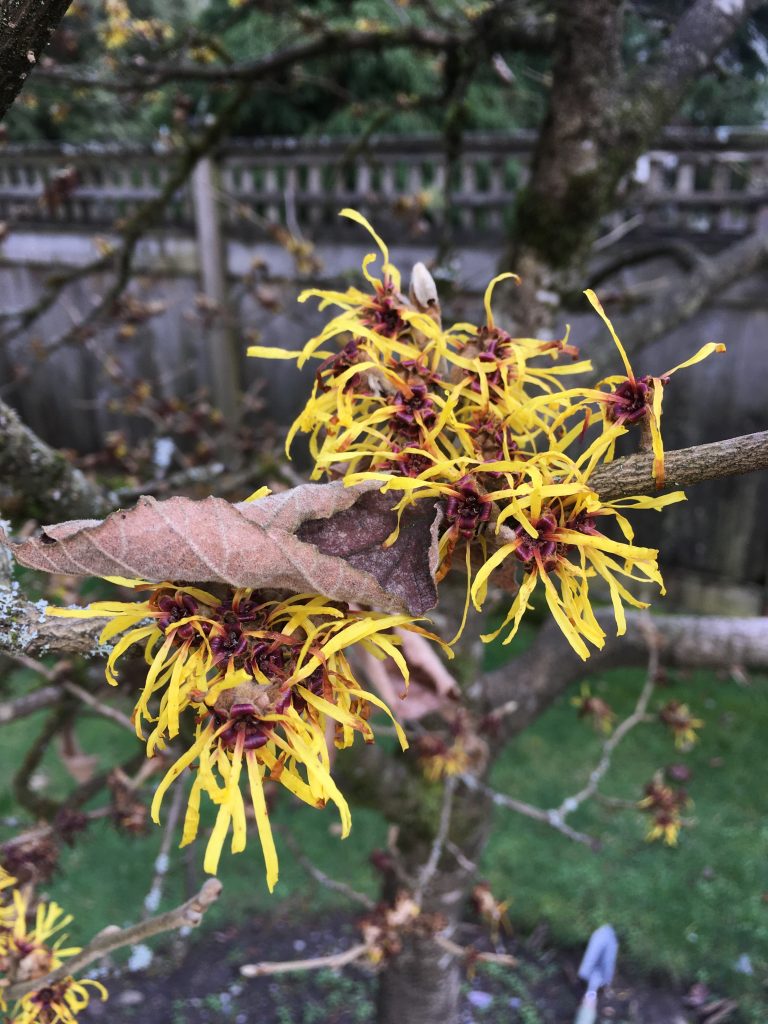 I never get tired of looking at Hamamelis. Some people describe the flowers as spider-like but, since I hate spiders, I ignore that description. I just pretend it's confetti. This shrub really stands out when nothing is happening in the landscape.
Forsythia x intermedia
It's a bit early to get excited about Forsythia color but I love this picture because I can see buds. I reduced this shrub by half and took out the biggest canes. It was still winter so I worried a little bit. I need not have. Soon this Forsythia will explode in a yellow riot. Yes, you've seen these shrubs erupt in yellow before.
Galanthus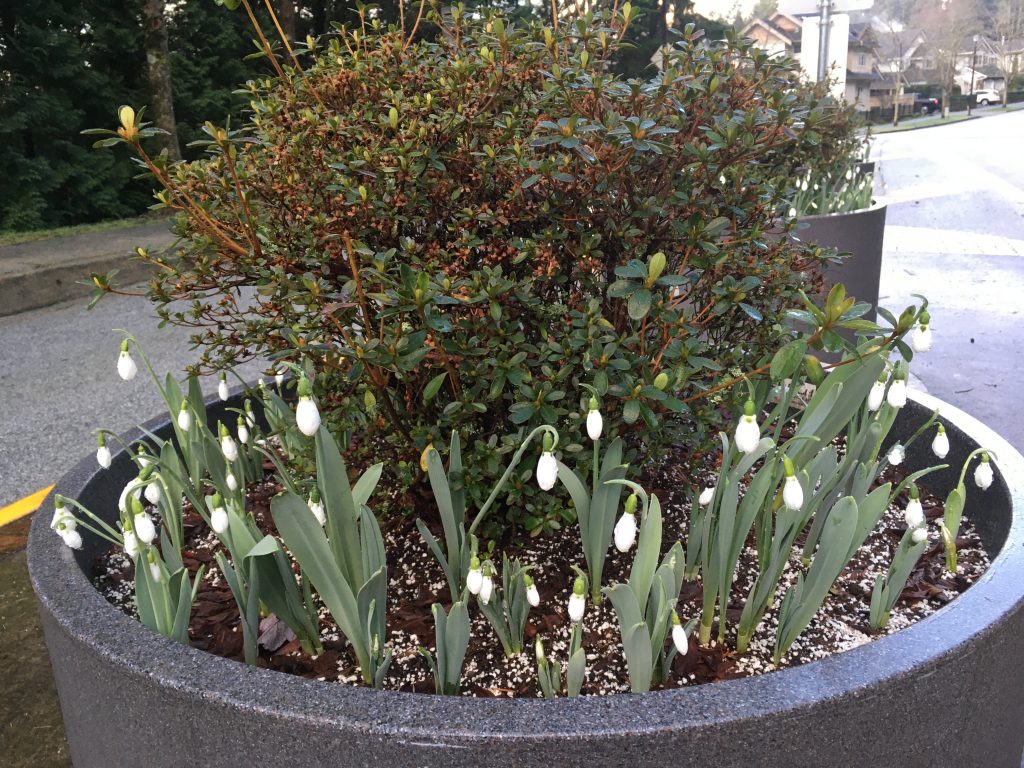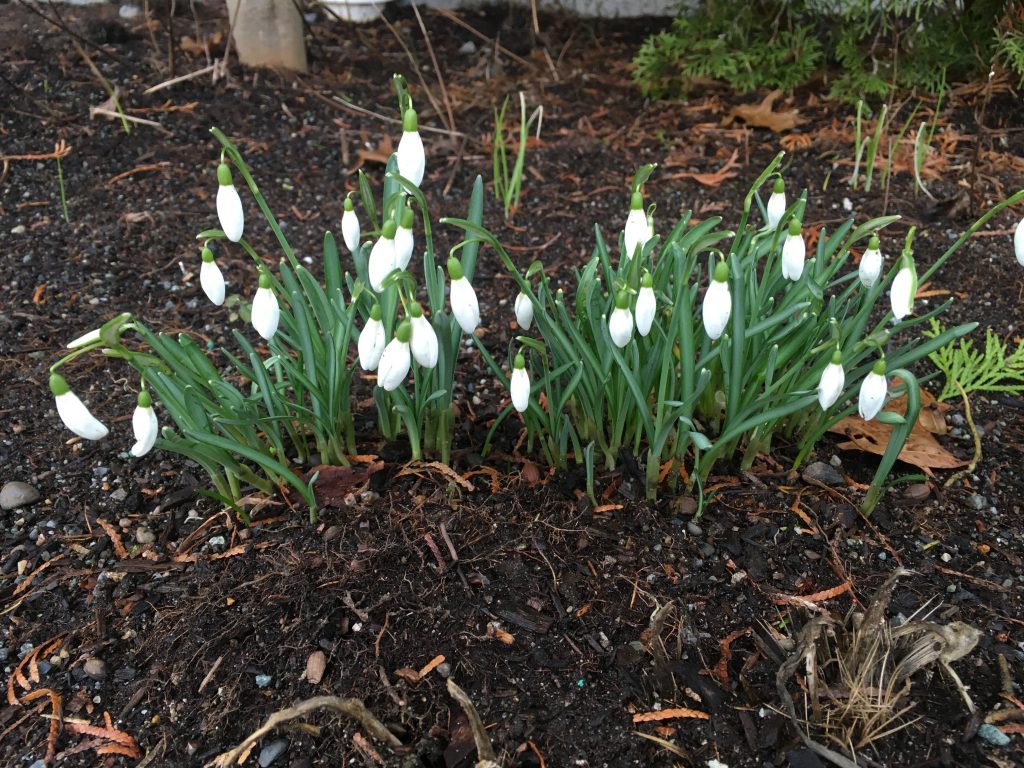 Galanthus works really well mass-planted under trees. I've seen examples from English gardens and they look awesome. You can see masses of Galanthus under mature trees; so many plants, they look like ground cover. If I had a large garden, I would do the same.
Viburnum bodnantense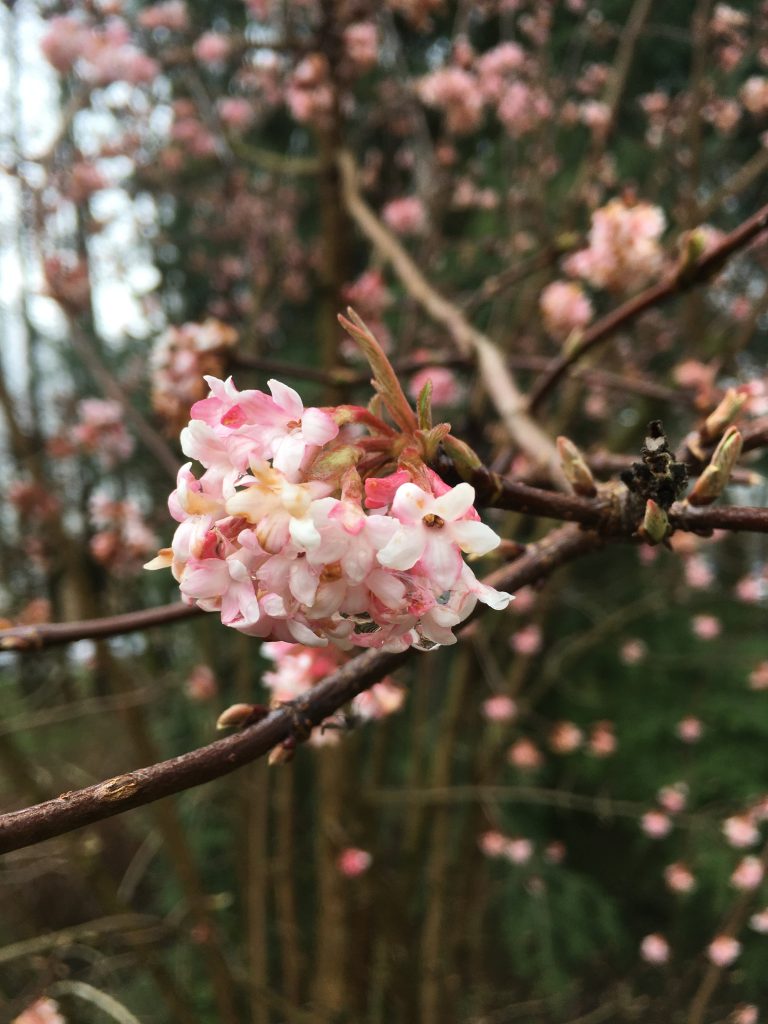 This is a surprising Viburnum species because it flowers in winter. It definitely brightens up the Port Moody public park where I took this photo today.
Cryptomaria japonica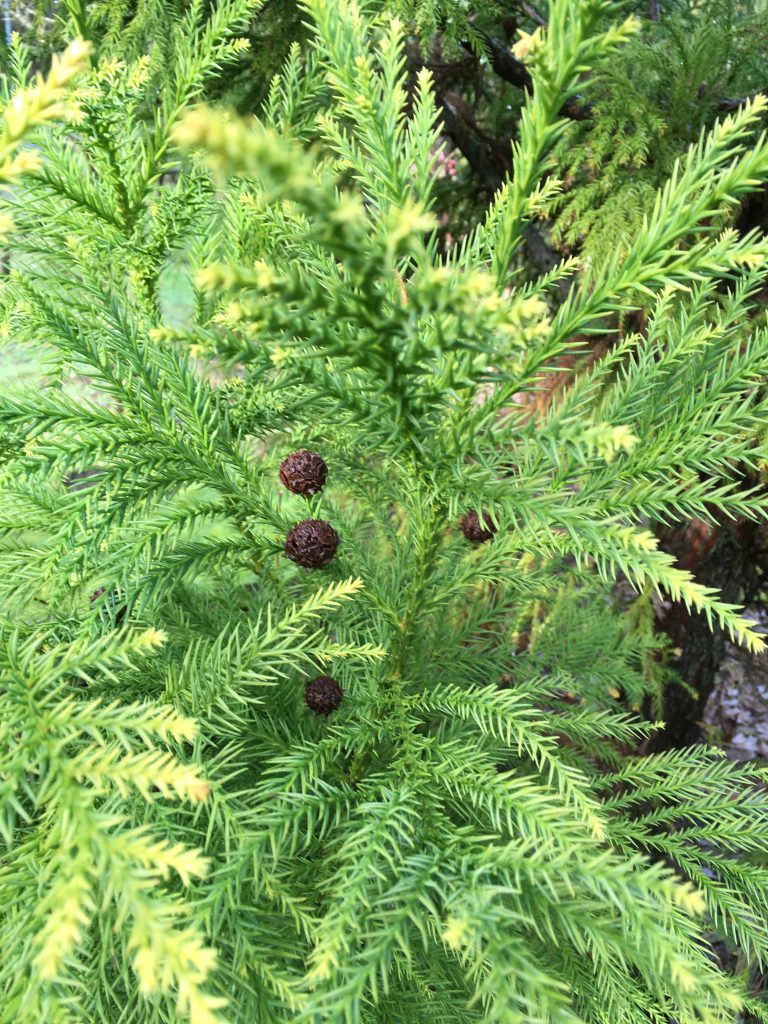 This is my favorite evergreen tree. Cryptomaria japonica has beautiful bright green foliage and very cute round cones. I often pick the cones for no obvious reason.
Chamaecyparis obtusa 'Aurea'
This is another beautiful evergreen. It's potted and sports the original tag so I use it for pronunciation practice. Chamae-cy-paris obtusa. Say that quickly a few times. I dare you.
I'm heading out to do a side-job now that this blog post in finished. That's what professional landscape bloggers do. They hustle.