Coincidence can bring lots of fun and excitement into your life. A few months ago I got to test the new and beautiful Stihl Magnum blower. And on that same day, I purchased a copy of The Atlantic magazine with a story by James Fallows about a successful blower ban in Washington, D.C. See "Get off my lawn", The Atlantic, April, 2019. I had no idea landscapers could have so much fun in one day.
The key information
(Disclaimer: I am in no way associated with Stihl).
The new Stihl Magnum is beautiful. And here's the key selling point. Stihl's previous models had great air speed with low volume; and then they increased air volume but air speed suffered. Now, the two volumes meet successfully in the Magnum.
This is why your leaf blowing season is about to get better. The Magnum has good air volume AND air speed. It's a fantastic blower that will make you fall in love with blowing. Unless you're a writer from Washington, DC.
Key features
1. innovative 2-stroke, stratified charge engine, providing outstanding performance, plenty of power, a 20% reduction in fuel consumption and up to 70% fewer exhaust emissions
2. automatic starting position and automatic choke reset, very simple to start
3. professional anti-vibration system, making them very comfortable to use, reliable and user-friendly.
Vas tested
The features from above are all sales copy from Stihl's website. I prefer to do my own testing in the field so this blog isn't full of fiction.  My field testing went really well. I believe this is the best blower I've ever used. Why?
It has tons of power so it can move large amounts of debris
It feels great on my shoulders
It doesn't feel heavier than the previous models
It really starts nicely
And I don't notice any extra noise
If you have larger properties to maintain or sites that get very leafy, this would be a great blower to invest in. I think the new Magnum will make you fall in love with blowing again.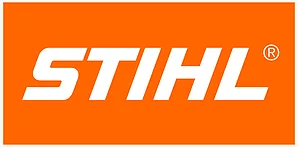 My favourite local dealer is Tri-City Power Equipment, 98 Fawcett Road, Coquitlam BC V3K 6V5, 604-520-3000