This isn't my first blog post about mulch volcanoes and I'm returning to this topic only because of a picture I saw on Facebook. One lawn care group member shared the picture below and people had a good laugh. I felt like crying.
What's wrong here?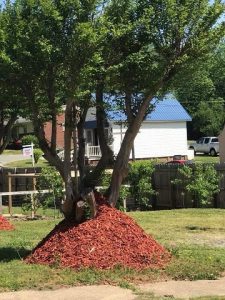 It will definitely prevent weeds from growing and it looks pretty, doesn't it? It's a massive volcano; and reddish, too. But it's completely twisted. I know the workers weren't professionals. Professionals would never allow this kind of work to pass inspection.
Here is what mulched tree wells should look like: imagine a donut. No mulch touches the root flare, then it extends out in the middle and tapers towards the lawn edge.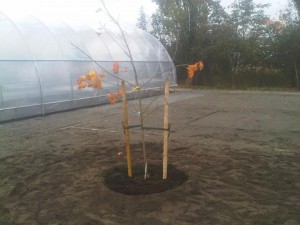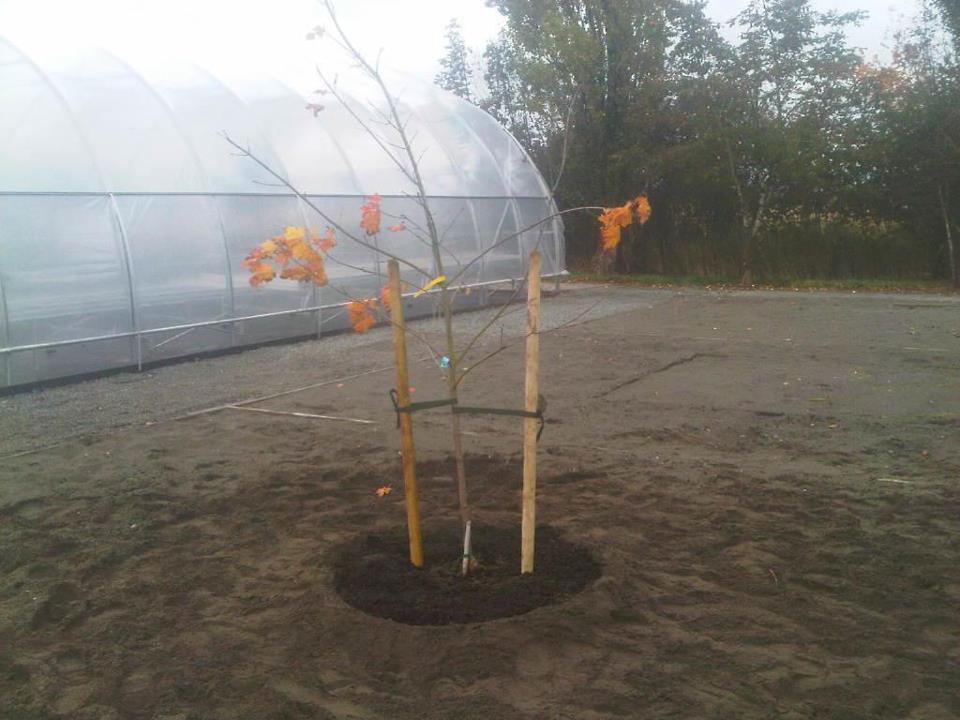 This Acer platanus has a berm around it because that's what specifications demanded. The mulch doesn't touch the tree trunk. Why is this so critical? To answer this, I'm borrowing heavily from the work of my mentor Dr. Linda Chalker-Scott.
The above trunk tissues aren't supposed to be covered by mulch because it creates dark, damp and low-oxygen conditions. The wetness can lead to rot and disease entry. See below how wet the section above the root flare is. This is asking for trouble. Opportunistic pests love this.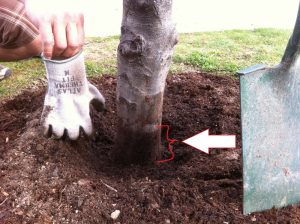 Another problem related to mulch volcanoes is root girdling. When you cover trunk tissue with mulch, the tree can push out adventitious roots which develop from the stem. As they grow and thicken, they can girdle the tree, essentially choking itself to death.
Mulch volcanoes aren't going away. They're like antibiotic resistant bugs. We need constant vigilance and good worker training. Otherwise, our landscape trees will suffer at a time when more and more trees are needed to combat Global Warming.
So, remember, apply tree mulch as if you were making a donut. Don't build tree mulch volcanoes or I will erupt again on the pages of this blog.