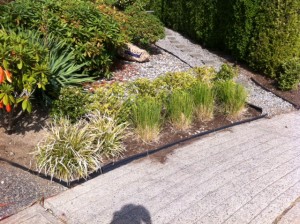 Take a look at the planting by the sidewalk. The client had asked me to take down the four tall Calamagrostis grasses, thereby eliminating its ornamental flower heads.
It turns out the client went shopping and bought the grasses without realizing their mature height. Oooops. The grasses obscured the boxwoods (Buxus)- they should be placed behind the Buxus; they also interfered with driveway sight lines and invited complaints from the neighbor. Clearly, this was a case of wrong plant in a wrong place.
Design step: what would you replace the grasses with? Feel free to submit your ideas in the comments space.
Two potential replacements for spring 2016.
Green/lime Mondo grass Ophiopogon japonicus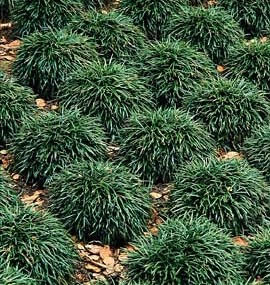 Blue oat grass Helictotrichon sempervirens